DailyEdge.ie rounds up the TV shows that you'll be tweeting about tonight and talking about tomorrow.
Homeland (RTÉ2, 9.30pm)
The sixth season of the CIA drama begins tonight. Carrie Mathison (Claire Danes) returns to the US to work as an advocate for Muslim Americans as a new President is elected. #homeland
Ronaldo (TV3, 9pm)
Filmmaker Asif Kapadia (Senna, Amy) produced this documentary about the Portuguese footballer, which takes a look at his life from his childhood to the height of his fame. #ronaldo
Meet The Trumps: From Immigrant to President (Channel 4, 10pm)
Ahead of the inauguration on Friday, this programme examines President-elect Trump's roots. His grandfather immigrated from Germany in the 1880s, while his Scottish mother worked as a maid before marrying his tycoon da. #MeetTheTrumps

Everybody's talking about: Sherlock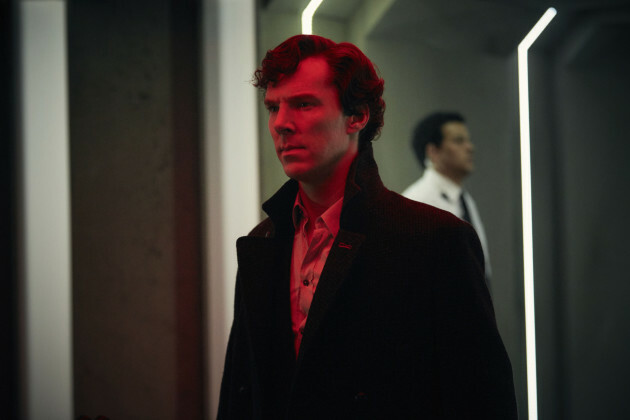 BBC / Hartswood Films/Robert Viglasky BBC / Hartswood Films/Robert Viglasky / Hartswood Films/Robert Viglasky
Fans sensed the last episode of season four had an air of finality to it – and at the moment, the future of Sherlock the series seems to hang in the balance.
In a Facebook post, the show's creator Steven Moffat wrote that it all depends on the schedules of Benedict Cumberbatch and Martin Freeman:
It's definitely the end of Chapter One…. Whether we ever get to Chapter Two rather depends on our two stars. I'd be slightly surprised if we never made it again. But I've been surprised before.

Or flick over for…
How To Lose Weight Well (Channel 4, 8pm) Six people try the most hyped diets on the market under the supervision of doctors and dieticians.
Match of the Day Live (BBC1, 8pm) Lincoln City take on Ipswich Town at Sincil Bank.
Celebrity Big Brother (3e, 9pm) Find out which of the nominated celebs is getting the boot in this live eviction.
Sun, Sex and Suspicious Parents (3e, 10pm) A whole new series of the cringefest.
I'm Roger Casement (RTÉ One, 11.10pm) Short dance film about the life of the revolutionary Roger Casement.