A GROUP OF friends in Dublin has launched a campaign aimed at getting people to log off social networking sites for just one minute this evening.
The #twinutesilence is, according to organisers, a 'minute to remember' and 'pay respects to those who lost their lives and to the family and friends left behind in Norway'.
Users of Twitter and Facebook are being asked not to use the sites for one minute at 5pm Irish time.
The gesture has been welcomed by many on Twitter, but also criticised by some tweeters who have called the move 'pointless'. You can see some more views by clicking on the #twinutesilence hashtag.
The Twinute Silence website features a clock counting down to 5pm, while they're also on Twitter: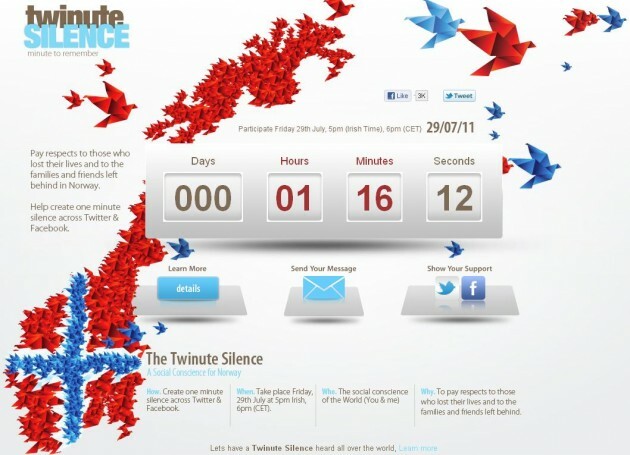 Will you taking part in the #twinutesilence?