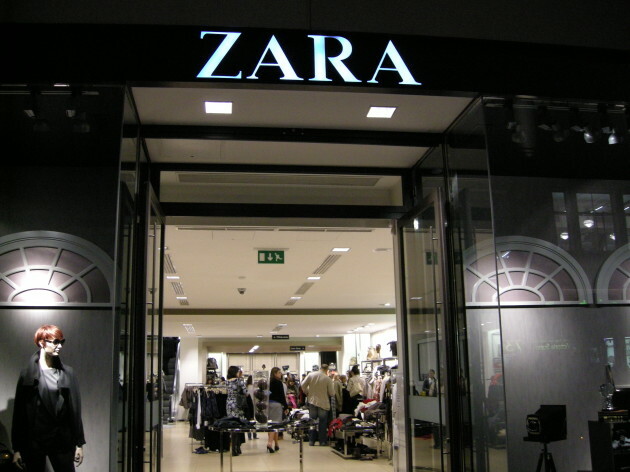 Wikimedia Wikimedia
1. The sizing is a lie. Never trust the sizing
2. Don't even bother with the changing rooms. They're a lost cause
3. But if you absolutely have to, know that the average wait time for a cubicle is 47 years
4. And the curtain will never fully close, no matter how hard you try
5. If you find a top you like that doesn't have a foundation stain on it, hold it tight and never let it go
6. You can only have boobs OR hips to shop at Zara. If you have both, well… sorry
7. But if you find a nice dress that allows for them both it's OK to do a little dance of celebration
8. Operate under the assumption that Zara's designers have never actually seen a human body. How would they know what an arm hole should look like?
9. Check every item of clothing for unwanted cut outs, slits, and embellishments. You never know where they could be hiding
10. All social order is suspended at the start of the sale. Don't go in if you aren't prepared to do battle
11. Accept that you will probably never find the other shoe in the pair. The only one left in your size. Where is it gone? Will it be OK? Sob
12. Don't blame the staff for the mess. Do you know how long it takes to tidy an exploded jeans table people are still picking over? A very long time
13. On that note: The staff will never acknowledge your presence. You'll have to get used to it
14. Massive chest ruffles generally only look good on the mannequin, as a rule
15. No one will blame you if you decide to dump everything upon glimpsing the queue for the till. It's completely understandable
16. And finally, make peace with the fact that you're going to see at least five women wearing the same lovely coat you got yourself. Guaranteed
DailyEdge is on Snapchat! Tap the button below to add!