IN A TREND no doubt inspired by Kim Kardashian, women are now paying for something called "vacuum therapy" to make their arses bigger.
Damn you, Kim.
A clinic in Miami by the name of Sculpting Goddesses has been offering vacuum therapy sessions to help women enhance their buttocks.
Per their website:
Vacuum-therapy break down cellulite and fatty deposits, eliminating toxins. also restore the skin's natural elasticity. Raises, enlargens and reaffirms the gluteus. Soften skin for those with butt shots. Decrease muscle tension.
Aaaaaand, this is what it looks like: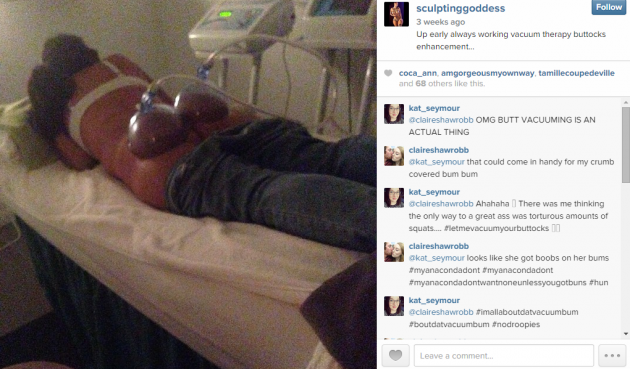 Instagram Instagram
:( :( :(
The clinic posted this video showing the procedure and it literally involves sticking two hoover-like machines to your bum.
Warning: watching it may make you weep for humanity.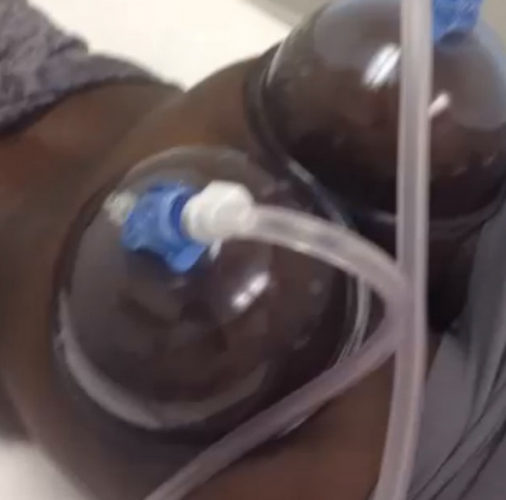 Instagram Instagram
There's got to be a better way, right?