1. So many options!
2. No comment.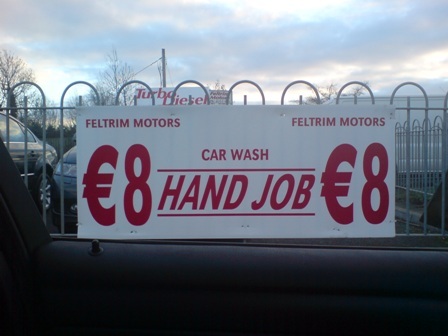 Wordpress Wordpress
3. What a way to celebrate.
Mr Pintan / Twitter Mr Pintan / Twitter / Twitter
4. When the yellow sticker LIES
5. What are you trying to suggest here, Tesco?
6. Just like I've always wanted <3
7. When the sun comes out in Moate…
8. Notice the asterisk
9. Slashed tyres, you say?
10. GET IT BEFORE IT'S GONE!
11. *shakes head*
12. Excellent marketing, tbh.
13. And finally… JC Savages take on Brexit…
DailyEdge is on Snapchat! Tap the button below to add!