WHEN THE US pulled out of the conflict in Vietnam in 1973, many soldiers were forced to leave behind the new lives they had made there.
One of these soldiers, Jerry Quinn, had to leave his pregnant Vietnamese fiancée, who he called Brandy, in 1973. He said he tried to stay in touch, but he never found out what happened to Brandy and his child.
In December of 2013 he returned to Ho Chi Minh to search for his son, the BBC trailing him for a documentary. All he had to go on was a few photographs sent by Brandy.
Facebook / Jerry P Quinn Jerry and Brandy today, and in older times Facebook / Jerry P Quinn / Jerry P Quinn
Eventually, he tracked her down, but she had by that stage lost contact with their son. In desperation, Jerry posted one of his old photographs on Facebook and asked if anyone knew a 40-year-old with the surname Bui.
Sure enough, a man named Gary Bui soon came forward after recognising the photo in the post. He had been relocated to the US along with 26,000 other children of Vietnamese mothers and American fathers, the photos the only memory of his former life.
The pair finally met, forty years later – an event Jerry described as a "miracle".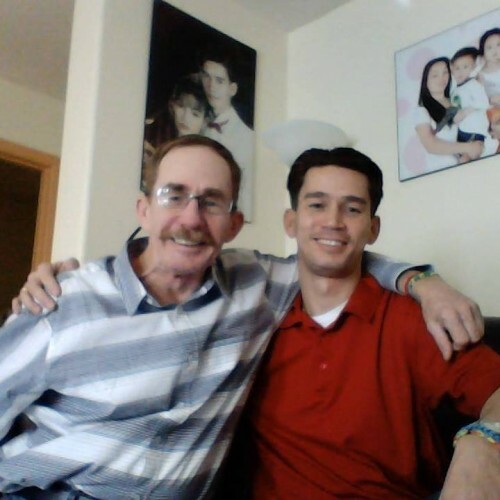 Facebook / Jerry P Quinn Facebook / Jerry P Quinn / Jerry P Quinn
Though Jerry now lives in Taiwan and Gary lives in the US, they have promised to keep in contact. Jerry told him:
I know it is late, but I want to be there for you. I want to be in your life.
The full documentary will air on Newsnight, BBC Two at 10.30pm tomorrow, 29 April.
via Daily Dot