WONDERING WHERE ALL the beautiful people in Ireland are tonight? Try The Marker hotel in Dublin.
Yes, the VIP Style Awards are on tonight, and the red carpet was a dazzling affair of dressed-up dogs, Muppets, and Marty Morrissey. Y'know, the usual. 
Lovely Irish models had predrinks in someone's living room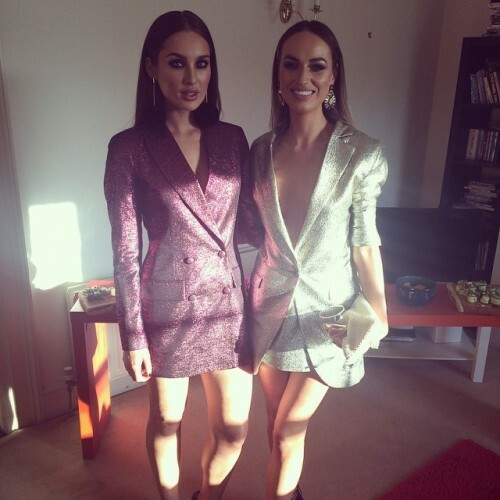 rozannapurcell rozannapurcell
Rozanna Purcell and Daniella Moyles to be precise. In metallic suits. Models, they're just like us!
Stylist Darren Kennedy brought his dog, who was wearing a matching suit
It is the STYLE Awards, after all.
And Marty Morrissey, Dáithí Ó Sé and Martin King looked like they were having the time of their LIVES
The lads <3
Marty also showed he was good at the old #duckfaceselfies
Two of the Xposé girls turned up wearing bright pink
Which, as some people noted, looked all too familiar…
Oops. Karen Koster and Aisling O'Loughlin did look well flanking Lisa Cannon's tulle explosion, all the same.
JEAN BYRNE WAS THERE
You know our feelings about Jean Byrne. She looked radiant, as usual.
And a surprising amount of gals were inspired by 90s classic 10 Things I Hate About You
Lorraine Keane, for example:
And new mam Jennifer Maguire:
See?
The Hunt The Hunt