THERE ARE CERTAIN people who will go down in Irish pop cultural history.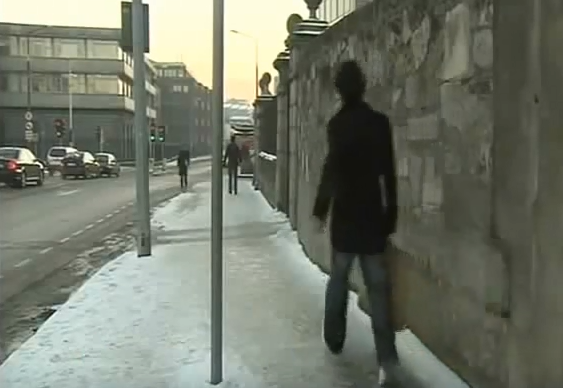 YouTube YouTube
There was the lad who snotted himself on the ice almost a decade ago, the kid who wouldn't be long getting frostbit, and then there was the Trinity student who gave absolutely no f*cks.
Posing for a picture beside an on-campus sign forbidding smoking, the use of mobile phones, and the consumption of foood and alcohol, this guy did all four, and went instantly viral.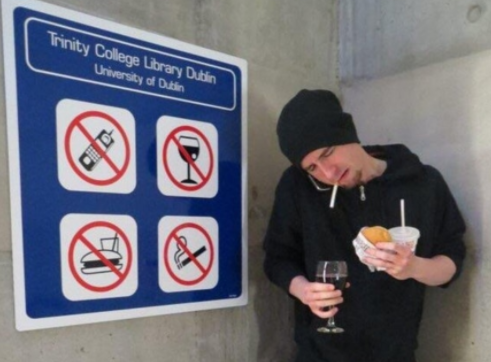 Reddit Reddit
Having popped up on countless websites around the world, most of us immediately recognise the picture, but who of us gave thought to the lad behind it?
Well, according to him, no one really did.
In a YouTube upload posted yesterday – a full three and a half years after the photo was taken – the infamous law-breaking scholar, Bobbbie Holbrook, reveals himself.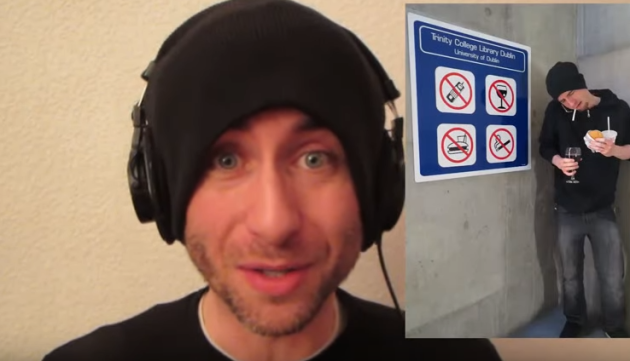 YouTube YouTube
I'm him. I'm the guy. Look, same hat and everything. I can't tell you how frustrating this has been.
While looking back on the popularity of the snap, Bobbie laments the lost opportunities that could have been born of his viral status.
Over the last three and half years, it's gotten reposted a few times. It's gone in circulation and circulartion, but nobody knows who I am. Not a single person knows who I am.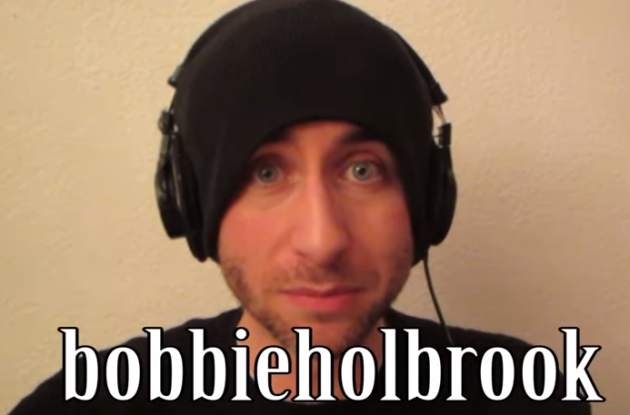 As a regular YouTube vlogger and musician, Bobbie explains the impact his anonymity had on future endeavours.
The amount of times I've looked at that picture and thought 'God if I'd just put watch this video' or my name or something on it, but Jesus Christ, the amount of people who have taken credit for this f*cking picture.
Take a look at this…
bobbieholbrook / YouTube