EVERY SO OFTEN, an ad comes along that, through over-saturation or a particularly annoying jingle, slowly drives the country mad.
Think of "123.ie, just log on and save money!" Think of Pat Shortt singing "one eight niiiiinety, t-two two two two two" to the tune of Strangers in the Night. Think of this Vodafone ad.
Vodafone Ireland / YouTube
For those fortunate enough to have avoided it until now – the ad tells the story of a chef down on his luck until his son films him singing in his restaurant, and the video goes viral.
It features this immortal line:
The ad comes on not just once, but TWICE every break. It pops up before YouTube videos. It comes on in the cinema. If you listen extra hard at any location, at any point in time, you will probably hear it echoing somewhere in the distance.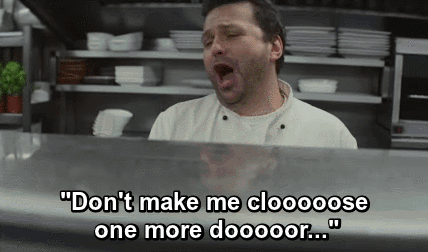 If you're at the end of your tether, don't worry. There are others who feel the same.
Basically, no one ever wants to hear I Have Nothing by Whitney Houston again
People are getting quite het up about it
Others have extremely specific problems with it
Yet some people inexplicably LOVE it
All we can do is bide our time until the ad is taken out of rotation. We can make it if we stick together! Remember, the mute button is your friend.