IT'S PANCAKE TUESDAY, and you've seen that Sabrina image about twenty times already.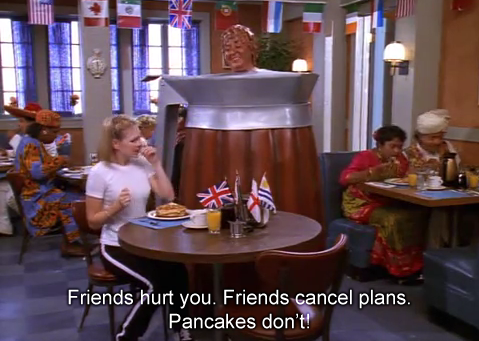 Imgur Imgur
Yes, that one.
Pancake day was the greatest when you were a kid, as you couldn't just go and make yourself pancakes of a Sunday. At least on Pancake Tuesday you could guilt your parents into making them, it was almost a certainty.
Now, in adulthood, it's just "oh, I have to make my own?"
But hey, you're AN ADULT.
This means, boozy pancakes are on the table.
Introducing, the vodka pancake. This video posted to the Smirnoff Facebook page earlier today is the most inspiring thing we've seen all day.
And look, don't worry, we're sure your Tesco value fare will work just as well.
https://www.facebook.com/SmirnoffIreland/videos/10153505665910939/
Giz.
If all else fails, you can just eat the pancakes and wash them down with the vodka.
DailyEdge is on Snapchat! Tap the button below to add!