ST PATRICK'S DAY is just around the corner and Walmart's getting in on the action with a range of merchandise that includes some rather interesting t-shirts.
These t-shirts, to be precise.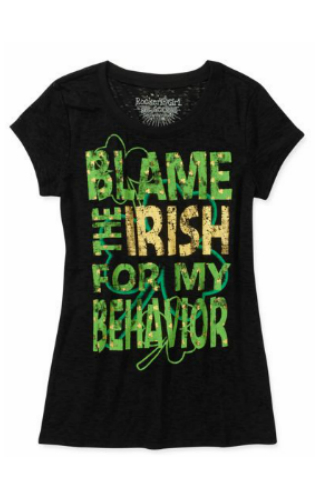 Walmart Walmart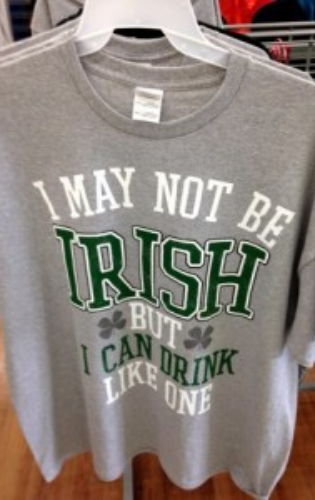 Ancient Order of Hibernians Ancient Order of Hibernians
The Ancient Order of Hibernians – described as the oldest and largest Irish Catholic organization in the United States – is NOT impressed and has taken to the internet to let the world know all about it.
Neil F. Cosgrove, the organisation's Anti-Defamation Chair said:
The Walmart  "I may not be Irish, but I Can Drink like One" and "Blame the Irish for My Behavior" T-Shirts are some of the worst examples of defamation towards the Irish I can think of.  It is particularly egregious that these items seem targeted to non-Irish Americans and invites them to be fools using our proud heritage as coverage for their behavior.

Strike out "Irish" and put in any other ethnic group, would a national retailer even dare consider selling it?  Would the Media be as silent?  Not to mention the hypocrisy of Walmart casting out one of its suppliers for their abhorrent comments while they are guilty of doing the same as regards Irish Americans.
The group is calling upon members of the Irish-American community to contact Walmart and "express their outrage". They also want the retailer to issue an apology to the Irish American community.
And to think, they probably haven't even come across the Cafepress maternity wear being sold via Walmart's website yet.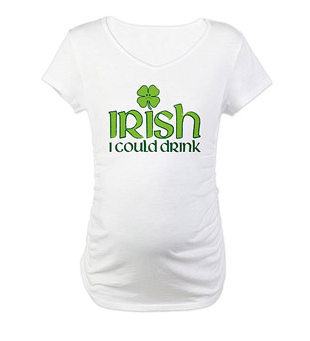 Walmart Walmart