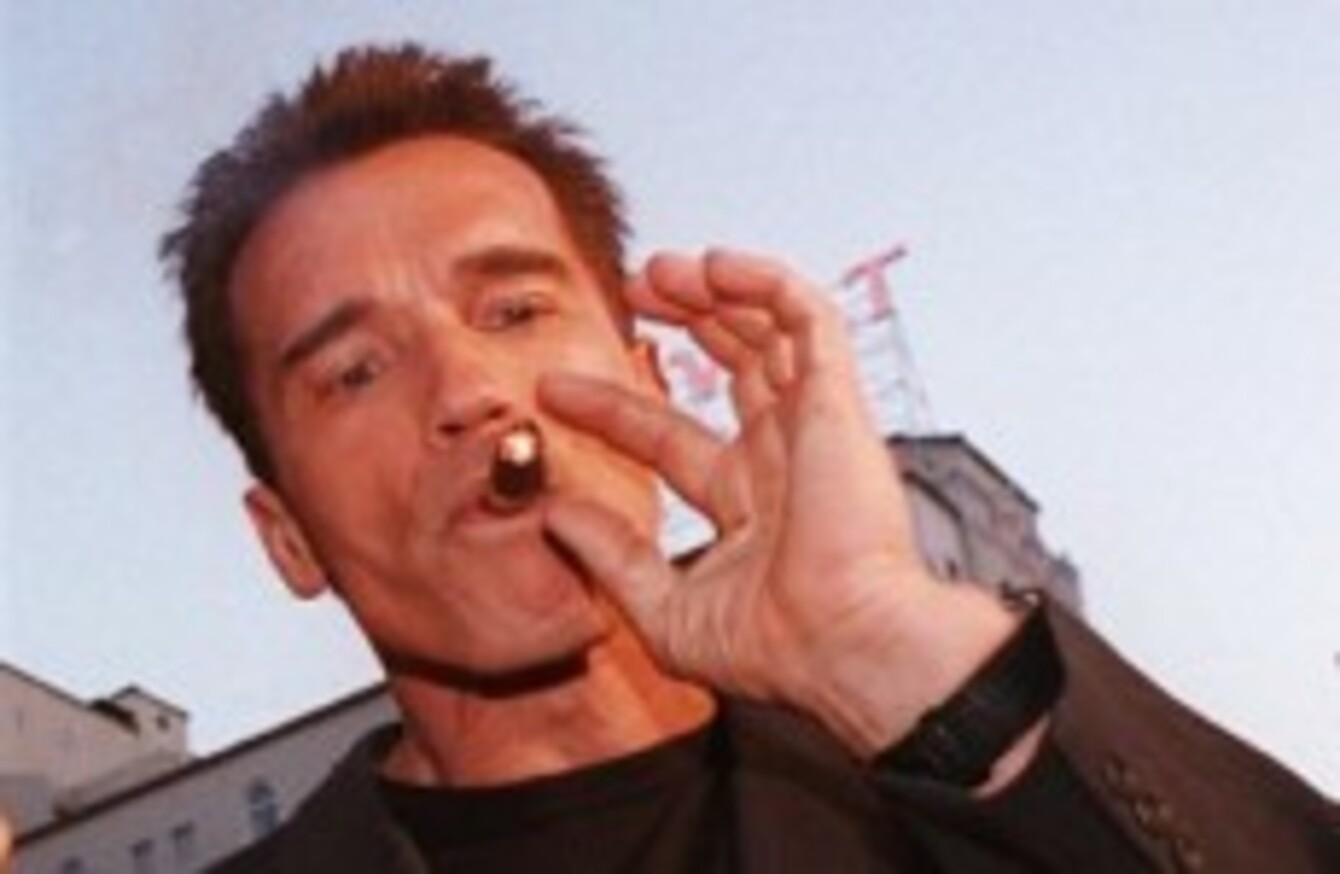 Image: [File photo] AP Photo/Chris Pizzello
Image: [File photo] AP Photo/Chris Pizzello
WAS IT LIT or was it out? The status of a cigar in Arnold Schwarzenegger's mouth at an Austrian airport could decide whether or not he faces legal action.
Smoking at airports is banned in Austria and an anti-smoking lobby said today that it plans to launch a suit against the former California governor for puffing on a cigar after arriving in June at Salzburg Airport.
Salzburg municipal legal expert Josef Goldberger told state broadcaster ORF that Arnie can ignore any requests from authorities in his homeland to respond since the charge is not covered by treaties.
Airport spokesman Alexander Klaus, meanwhile, says the cigar was out:
Burning cigars smoke and there were no puffs for Schwarzenegger.
However the Herald Sun reports that the ex-California governor had already been fined not once, but twice for allegedly smoking on two separate occasions at Graz and Salzburg airports.
It's reported that the fines have not been paid because of a lack of a treaty on these type of offences between Austria and the United States.
- Additional reporting by AP