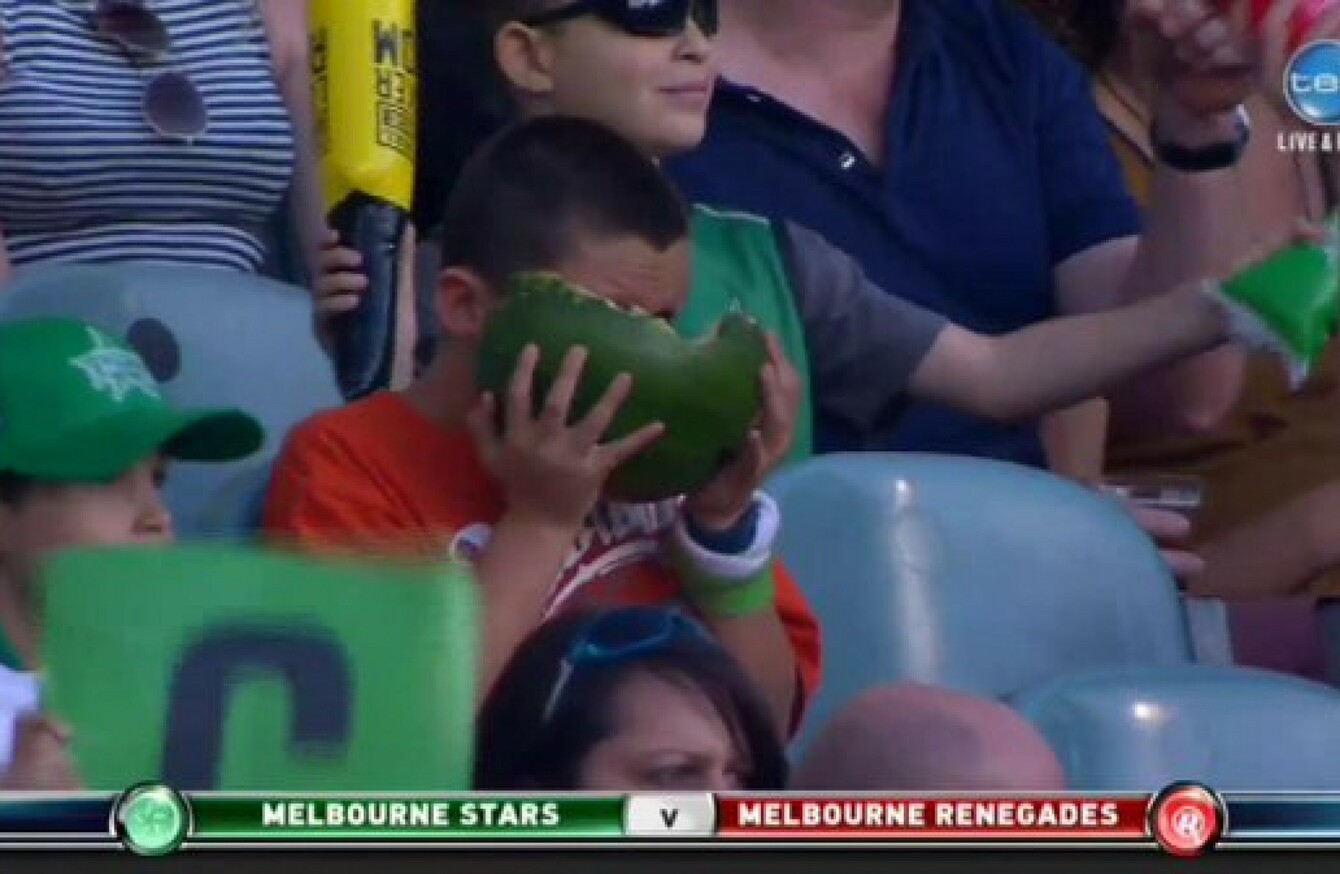 WATERMELON BOY HAS become the first great meme of the year.
The Australian kid, believed to be the son of radio host Tony Schibeci, was caught on camera at a cricket match yesterday chomping down a whole watermelon.
Watch him go.
The commentators were clearly distracted during the broadcast of a big bash cricket match at the Melbourne Cricket Ground.
That's… I've never seen that before in my life.
This is unbelievable.
https://vine.co/v/ibbFnnmxw9h
Twitter went crazy for him
Let Watermelon boy be your inspiration for the new year
Watermelon boy's dad later posted a photo of the hungry fellow asleep after a long day chomping on watermelon
You do you, Watermelon kid.