THE NATIONAL WAX Museum on Dame Street in Dublin is a strange but wonderful place.
Truly.
1. Where else would you see a waxwork of Eamon Dunphy looking perplexed?
2. And the late Gerry Ryan looking out into the distance
Part of a healthy crowd of RTÉ celebs.
3. It's the kind of place where Pierce Brosnan's Bond looks like this
4. And Maureen Potter's glasses are exaggerated for full effect
5. There are some famous faces knocking around
6. And creations that will haunt your dreams
mikclements Twitter mikclements Twitter
7. Look at these Popes having some serious craic
8. Remember, you can see all the characters from the Good Friday Agreement
9. And they've been given the seal of approval in real life
10. Check out the happy head on Barry McGuigan
11. And Tubs looking into your soul
12. "Well lads"
13. Uncle Gaybo in the house, too
14. Tina Turner is giving it socks
15. And George Best has the smoothest head that's ever existed
16. Pretty much any major character in Irish history is there for a picture
17. Including a pensive looking U2
18. And Garth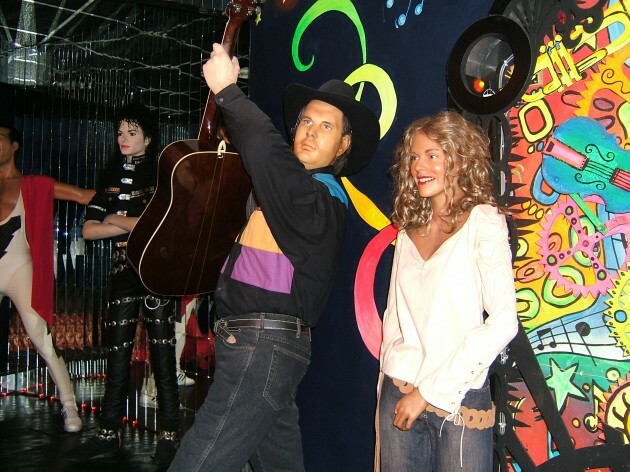 19. What a place
Laura Hutton / RollingNews.ie Laura Hutton / RollingNews.ie / RollingNews.ie
Surreal, creepy… and brilliant.
DailyEdge is on Snapchat! Tap the button below to add!