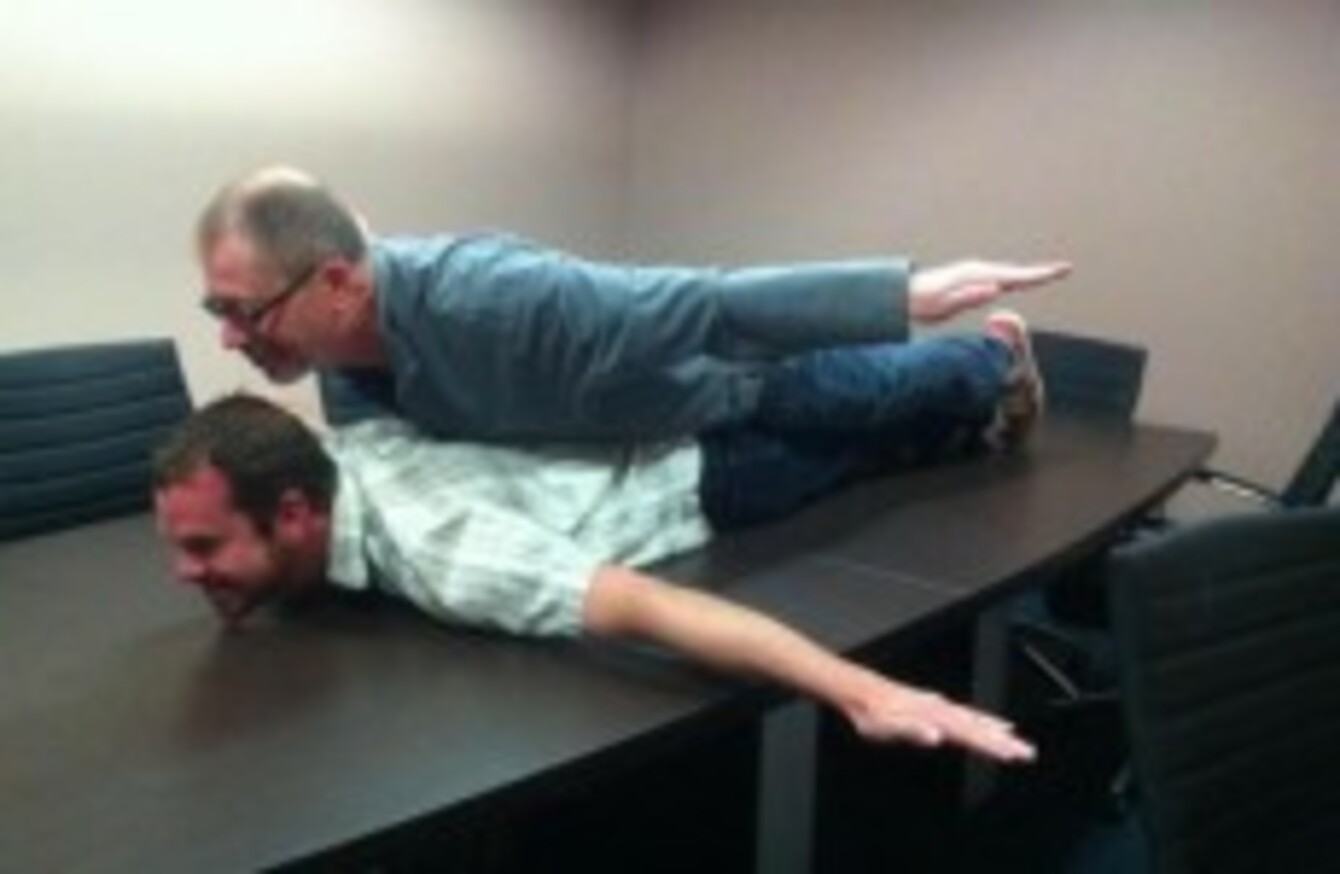 WELCOME TO THE Weird Wide Web – where we take a look at some of the internet's best offerings in social media, tech, science and weird news.
The Geographic Flow of Music
UCD researchers Conrad Lee and Pádraig Cunningham of the Clique Research Cluster took on the task of mapping the flow of music on the internet by analysing about about 60 billion pieces of data (!) from social media website last.fm – and they came across some very interesting results.
Music leaders may not be who you would expect: in Europe, Oslo beat out London as the overall leader in predicting overall music trends, and Paris led the indie scene. Meanwhile, in North America, Atlanta led overall music trends and hip-hop trends, while Montreal took the indie crown.
The pair outline have outlined their findings in a paper submitted to the online scientific forum Physics arXiv.
The Descriptive Camera
This prototype camera operates just like a normal one by allowing you point and shoot to capture a scene. The difference is that, instead of producing an image, this camera produces a text description of the what it sees. Very impressive.
Check out more details on MattRichardson.com.
Image: Matt Richardson
Newsfeed of the World
Admit it – your Facebook newsfeed bores you to tears. This, on the other hand, is awesome: Newsfeed of the World: April 2012
(Via CollegeHumor)
How annoying are you, really?
How big of an "asshat" are you? Do you really want to know? A spoof of Klout – the site that rates the influence you have in social media circles – has been created to calculate how annoying you are on Twitter. Be warned: according to creator Tom Scott, you will be marked on the following…
Anger: profanity and rage. Retweets: "please RT"s, no or constant retweeting, and old-style. Social Apps: every useless checkin on foursquare or its horrible brethren. And English Usage: if you use EXCLAMATION MARKS OMG!!! or no capitals at all, this'll be quite high.
Want to see your score? Visit Klouchebag.com…
Shuttling
Forget planking, forget horsemanning, forget… oh just forget it. You know the drill by now. (Just, please, make sure you do this with a person you trust.)
"Well, if that doesn't look like the space shuttle Enterprise riding on the back of the NASA 747 Shuttle Carrier Aircraft… I don't know what does."
Via @BuzzFeed
Hey you! Turn that frown upside down!
Do you wish there were more hours in the day? Are you always tired? Does even the thought of your bank balance give you a sudden, sharp pain in your stomach?
If so, it's time for you to get happy. This app allows you to do just that by turning  any page of online text into an avalanche of unrelenting cheeriness. How? By converting it into the happiest typeface known to mankind – yes, Comic Sans.
Ah now, don't be snobby. Trust us, it will make you smile a little bit.
CrowdOptic
CrowdOptic is new mobile technology that detects groups of people who are all looking at the same thing through their smartphone cameras in real time and invites them to join a conversation. Very cool.