HAPPY BIRTHDAY TO you, happy birthday to you, happy birthday dear Wii-iilll… happy birthday to  you.
From being afraid of Roy Keane to singing Westlife songs at UCD to being San Diego's best anchorman ever, here's a tribute to some of Will Ferrell's best comedy moments.
(Apologies in advance for the lack of emphasis on Elf, Zoolander, Old School and his many many admirable Saturday Night Live sketches. They're here in spirit.)
"A glass case of emotion" – Will Ferrell as Ron Burgundy
Uploaded by Kenziekrazy
"Roundhouse kick" – Will Ferrell on Justin Bieber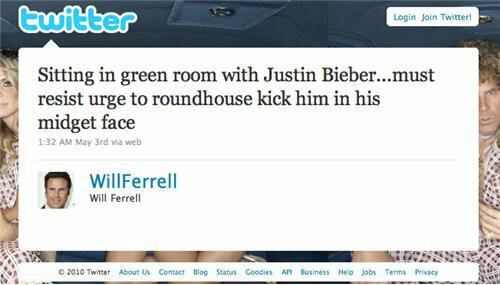 "What are your favourite kinds of woods?" – Will Ferrell as George Bush
Uploaded by HBO
"GOULET" – Will Ferrell as Robert Goulet
Uploaded by tdnich
"Gonna find my baby, gonna hold her tight…"  - Will Ferrell as Ron Burgandy, again
Uploaded by megaknucklesandwich
"CANNONBALL" – Will Ferrell at a house party in Longford
Back in 2008 Ferrell, along with his father and brother went on a two-week two of Ireland, researching their Irish roots. Surely the highlight of Ferrell's trip was ending up at a house party in Longford at 3am?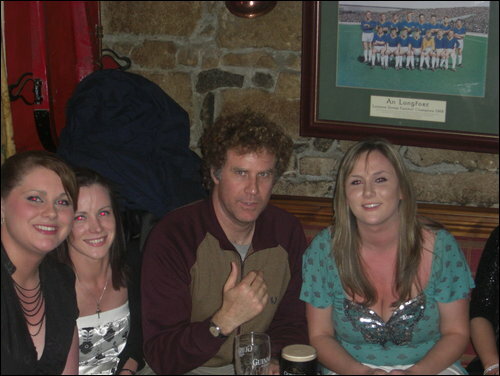 Images: Mark Adams via Bebo
"More cowbell" – Will Ferrell joins Blue Oyster Cult
Will Ferrell, Christopher Walken and Don't Fear the Reaper. Watch it here.
"Dear lord baby Jesus" – Will Ferrell as Ricky Bobby
Uploaded by Dookiebro26
"Dust in the Wind" – Will Ferrell at UCD, in an Irish strip
Uploaded by iamvisi
Best bits
Uploaded by EandBear