FORTY THREE EURO and thirty three cent.
That's what a Full Irish for one (including two coffees and a large sparking water) will set you back in the Westbury Hotel in Dublin.
Forty. Three. Euro. And Thirty. Three. Cent.
Now, the Westbury is a luxury five star hotel and anyone heading in there should be expecting to pay a little over the odds for the experience, but let us just examine what we're talking about here.
€25 for the breakfast, which involves:

Sausage. SINGULAR?
Tomato. SINGULAR?
We'll have 8 ostrich eggs, poached please. Ta.
To be fair, the breakfast also includes your choice of the continental spread, i.e. how many croissants can you fit in your handbag?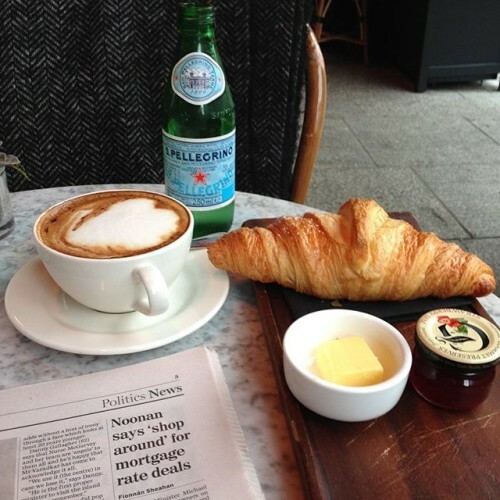 adamccasey_ adamccasey_
€5.40 for a coffee. Five. Forty.
€7.50 for a large bottle of water.
And free toast. Small mercies.
The customer in question tells us that the breakfast was "just ok" and "small". She also said that she didn't receive the "continental breakfast selection". She's owed a tiny pain au chocolat if you ask us.
How does it compare?
Despite making us choke on our Frosties, The Westbury is actually quite cheap when you consider the alternatives…
A Full Irish breakfast delivered to your room at Dublin's Merrion Hotel will set you back €35 (plus €5 delivery charge).
The full breakfast buffet in The Shelbourne is €29, with coffee at €4.50 and tea at €4.75.
The Marker Hotel meanwhile makes a show of the lot of them with the buffet breakfast coming in at €24.50 or an a la carte Full Irish at just €17. Bargain!