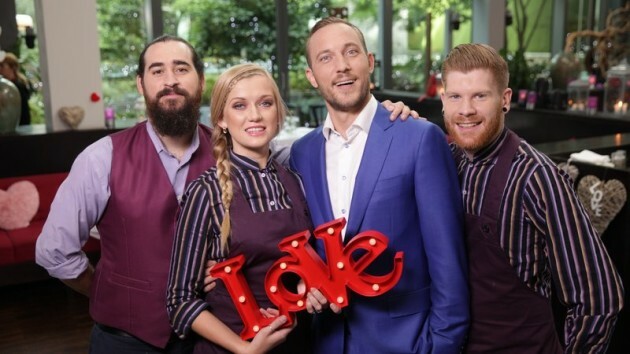 RTÉ RTÉ
THERE'S NOTHING WE love to see more than Irish people going on TV shows like First Dates.
Every Tuesday night, the nation is glued to RTÉ Two, waiting to see if anybody that they know is on the show. Maybe you'll catch a glimpse of a background dater who you worked with in Tesco five years ago, or you might have to frantically text your cousin and tell her that her ex is on the telly.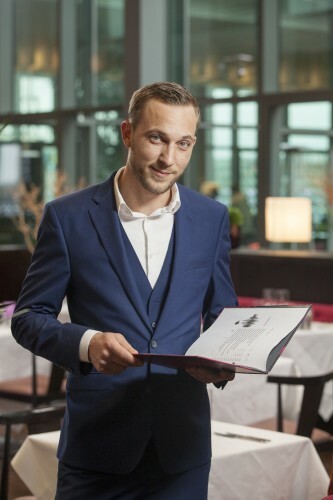 RTÉ RTÉ
For viewers, there's usually plenty of laughs, and sometimes even a couple of tears. But what's it actually like to go on the show? We had a chat with four daters from First Dates Ireland who had pretty varying experiences.
The daters we spoke to were John-Charles (who featured on the first ever Irish Sign Language episode of the TV show), photographer Martin (who Twitter users jokingly nicknamed Dracula's gay brother), Úna (who works with Trinity College's Student Union) and Ailbhe, who used her experience on First Dates to get out of trouble with the Guards.
RTÉ John-Charles RTÉ
First up, we asked the daters if there was anything that had really surprised them about their experience on the show.
Úna couldn't believe how real the date felt. "The cameras are actually hidden! They don't stop the date to say things like 'Sorry, could you say that last bit again?', so it was similar to the natural flow of a date, which was good".
Another thing that took Úna by surprise was how much craic she got to have before the date had even began. Beforehand, she got to know the other daters (they were divided by gender, obviously) and they all played drinking games before their dates began. Ailbhe was similarly surprised by this:
Until the date began, I hung out in a hotel room with the other daters. Everyone drank tea, coffee and wine. I didn't drink because I had a feeling that getting tipsy on TV might not be a good look for me.
Ailbhe also mentioned that her date was at 1pm, so she had to arrive at 10.30am. So, while drinking at 10.30am could help calm the nerves for some people, it's fairly understandable that others would just want to stick to the tea and coffee at that hour.
RTÉ RTÉ
One big question that viewers have on their minds while they're watching the show is "Do they really have to pay for all of the food?"
The answer is yes, pretty much. John-Charles told DailyEdge.ie that they're given a bit of money towards the meal, but participants can expect to pay for most of the meal themselves. It kind of makes sense, because there's no way we'd get to see daters awkwardly decide who pays if the meal was free.
Martin didn't exactly get the memo about paying for the meal himself. He told us:
They didn't actually give us any warning and I was ordering loads. I was under the impression that there was no money involved, that it was prepaid by RTÉ 2, or that it was essentially a fake restaurant. Because, I mean if you think about it, everyone in that restaurant – including the staff – applied to be on the show. So, I was fairly shook when we got the bill.
We then asked John-Charles, Ailbhe, Martin and Úna about the highlights of their dates.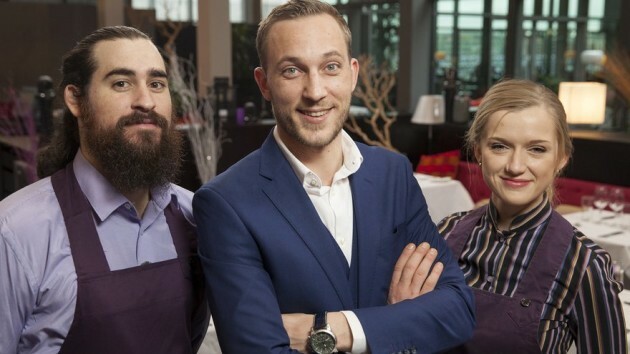 RTÉ RTÉ
John-Charles told us:
My favourite part was when my date asked me a question about how I would normally communicate while on a date with a man. It gave me an opportunity to get a powerful message out there about what dating in the Deaf community is really like. I was able to show people what dating is like for Deaf people.
(While on the show, John-Charles explained to his date Stephen that on a regular date, he usually has to communicate via text. He'll write out a sentence, then pass the phone to his date, which is understandably quite exhausting for him). 
Ailbhe's highlight of the date was slightly less profound. She simply responded "The food." Martin told us that he loved the whole experience, but particularly enjoyed hanging out with the COCO TV producers while making the pre-filmed interview.
The production team were so nice and the interview you do for an hour before the date was so chill. It was sort of nice to just sit down with the producer and chat about yourself while they filmed you.
Úna's favourite bit of the date was the little sesh in the hotel room before the actual date. To be honest, plenty of people could probably be convinced to apply for the show for that part alone.
Apart from John-Charles, none of the daters remain in touch with their date from the show.
RTÉ John-Charles and his date, Stephen. RTÉ
John-Charles told us that viewers were raging when the episode ended and they learned that him and Stephen had not stayed together. At least we can take comfort in the fact that they're still on good terms. Stephen has since moved to London, and John-Charles is fairly busy with work and college at the moment.
Things didn't end so positively for the other daters. Ailbhe's response to being asked if she was still in contact with her date was "Oh God no."
We had nothing in common. The only thing we had in common was that his dad died when he was young, and my mam died when I was young. So we were definitely meant to be the 'emotional' date.
Martin's date on the show went great, but it wasn't meant to be:
Our date went very well, like super fun… But holy shit, that boy was a closed book when we weren't getting filmed. I'm normally really good at gauging whether someone likes me or not, and he was very closed off. Sure enough, he ended it via Facebook messenger. He said something along the lines of "I really fancy you, we had great craic. But there was no 'spark'…"
Úna's not in touch with her date from the show either, but she's in a very happy relationship since her appearance on the show, so she's not too bothered.
We asked the daters if they had been brave enough to check social media on the evening that their episode aired…
RTÉ Martin RTÉ
It seems that most of them had viewing parties with their friends to cope with suddenly being discussed by hundreds of strangers on Twitter. Ailbhe got her friends to check what the consensus on Twitter was before having a peek at it herself:
Because they said it was mostly positive, I checked that night as well.
John-Charles wasn't shy about checking social media:
People loved it! They were all upset that Stephen and I didn't end up in a relationship after it, lol. Most people enjoyed watching us using Irish Sign Language.
Martin and his friends were glued to their phones.
I think most people at the viewing party were looking at Twitter more than the actual show. It was hilarious to see absolute strangers talking about me, and a lot were coming for what I was wearing.
Everyone said that my polo neck made me look like a serial killer, but one person said I looked like Dracula's gay younger brother, which I'm kind of into. Despite that, the comments were overwhelmingly positive, people were complimenting me and saying that they wanted to be my friend, etc… So, it was a serious ego boost!
RTÉ Úna RTÉ
Unlike the other daters we spoke to, Úna was anticipating some negative tweets, but in the end it was all good. She said:
I was watching Twitter like a hawk. I knew there was going to be some horrible tweets about the fact that I identify as fluid in terms of my sexuality. That didn't upset me at all, to be honest. You have to laugh these things off. I was too busy enjoying the buzz of being on TV and having all my mates watching with me.
Did Úna, Ailbhe, John-Charles or Martin regret going on the show at all?
RTÉ Ailbhe RTÉ
For John-Charles and Martin, the answer was "No, not at all". John-Charles thought it was a good challenge for both himself and First Dates, and Martin said that he enjoyed every minute of it.
Ailbhe was a little bit more worried though:
After I left the date, I was regretting signing up, because I had felt that the date had gone so cringey. I was dreading seeing it aired. For context, my date was the one where the guy did a magic trick with a straw. There were also other cringey moments that were thankfully not aired. Once I saw the episode and realised it wasn't so bad, I was happy it was done. So, in the end, no regrets.
Úna was also freaking out a little bit before her episode was due to broadcast.
There were times coming up to the airing where I was freaking out about coming out as fluid on national television. This was more so for the sake of my extended family, because I had never come out to t hem so it was a big jump to come out on RTÉ. But, I received loads of lovely supportive messages, so it was 100% worth it.
We also asked the daters if they were disappointed by any aspect of their experience on First Dates Ireland.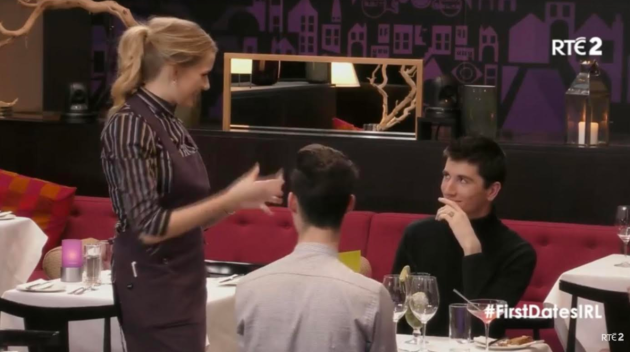 RTÉ RTÉ
Martin and Úna found that the amount of editing that was done had let them down. Úna couldn't believe how little of the date actually made it onto the show.
So much of the date goes unseen! So, I suppose I'm disappointed that there were some things we discussed that were never aired, but sure that's TV.
Martin didn't like all of his parts that made it into the final product, and told us:
Understandable that they have to get three hours of footage into 15 minutes, but I felt like they made me come off as a bit of a prick when they put it together. I don't know if it was intentional for "good TV", but I'm not that person, so it did knock me a little bit.
However, John-Charles and Ailbhe were disappointed for other reasons. John-Charles explained:
Yeah, I was a little bit disappointed actually. First Dates asked me what type of guys I was looking for, but they ended up picking my date simply for the fact that he knew Irish Sign Language. Of course, in the end, I enjoyed his company and he was a lovely guy.
Ailbhe also explained that she was disappointed by some of the prompts that happened off-camera. Ailbhe, as explained earlier, lost her mother when she was young and found herself partnered with a guy who had lost his father when he was younger.
My date was asked to leave for a few minutes and when he came back, he asked me "So, how did your parents meet?" He must have been prompted to get me to talk about my mam, which I don't mind – I had disclosed that information my self – but it was clear that they wanted an emotional moment.
She explained that she's well aware that this is typical on television, but it still made her uneasy.
I know that's their job, so I'm not annoyed. When I went to the bathroom, they were fixing my mic and I was asked to bring up my date's father, which I had done earlier and it seemed like he didn't really want to talk about that. So, I was pretty annoyed that I was going to have to ask him again, even though I knew he didn't want to talk about it.
We got in touch with RTÉ, to see if they had any comment on situations like what John-Charles and Ailbhe experience, and they told us:
"First Dates is all about the love. Finding genuine matches is our primary objective. We talk to all our daters many times before they go to the restaurant, often over a period of months. What our daters discuss with us completely infforms how we match them, and it is those stories that we encourage them to share once they are in the restaurant. Matches are made based on many and varied criteria, never just one."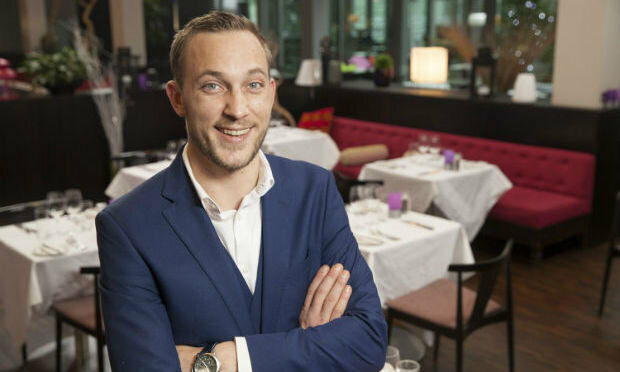 RTÉ RTÉ
Finally, we asked these four daters if anyone had recognised them after they took part in the show.
John-Charles noticed that a lot of people in public were looking at him like they recognised him, and shortly after he was at a friend's wedding and someone finally approached him:
My friend and I were taking photos in a photo-booth and the guy who worked for the photo-booth company looked at me and asked "Were you on TV?" He asked for a photo, and later on the barman recognised me too. He told his team and they were so excited. It was a funny night.
RTÉ RTÉ
Martin said that people on nights out were usually the ones that recognised him most (or at least had the courage to approach him screaming "HEY ARE YOU THAT FELLA OFF OF FIRST DATES??"
One person would realise and get all hyper, then another, and another and before you know it I'm mobbed in Opium Rooms. People still recognise me now, but it's more rare.
Úna and Ailbhe also agreed that they were mostly approached while drunk, or in a nightclub. Ailbhe also escaped a run-in with a Garda who recognised her from First Dates.
The most embarrassing time that I was recognised was shortly after the epsiode aired and I was in a taxi coming home from a 21st. The taxi driver got pulled over for a drug testing. I didn't have my seatbelt on, because I was drunk and an idiot and the Garda was giving out to me and threatening me with a fine.
Then he said I looked really familiar, like I had been on TV. My friend shouted "YES! She was on First Dates!" and the Garda start laughing and asking me about my date. In the end, he just let me off with a warning.
Everyone who had been on the show had more or less said they'd recommend applying for the show to anybody who was considering it.
Martin pointed out that it might not work for everyone, though.
I would say it may only suit people who are extroverts, because the exposure and reaction afterwards can be a bit much.
So, if you've ever thought about applying to First Dates, here's that final push you needed. You can apply for the next series here.
DailyEdge is on Instagram!