1. Pick a fast food item.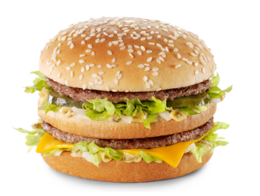 McDonald\'s
One Big Mac, please.
McDonald\'s
A McCruncher.
Burger King
A Whopper
KFC
A double down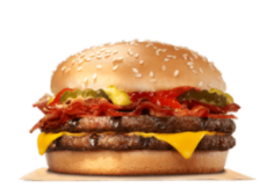 Burger King
A bacon double cheeseburger
Burger King
A Chicken Royale


2. Did you learn anything from Dua Lipa's song 'New Rules' in the end?
Youtube
Yeah, I'm a bit more wary.
I've never heard that song.


3. What age are you? Answer all the questions to see your result!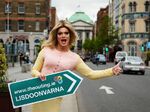 The Outing
You scored out of !
You should become a bartender in Lisdoonvarna
You're friendly, easygoing but you could be unlucky in love (or in a relationship and unsure if this is how you want to be for the rest of 2018). Become a bartender at Lisdoonvarna - watch couples meet and fall in love. Maybe you'll feel jealous from the sidelines. You'll soon figure out if the person you are with is 'the one', and if not (or if you're single), you're surrounded by lots of eager single people who probably love burning the ear off a bartender anyway.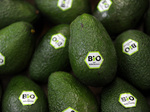 PA Images
You scored out of !
You should review different avocados on Instagram
Right now there's a huge market on Youtube for the most ridiculously mundane unboxing and review videos. Young children are obsessed with watching videos of people opening Kinder Surprise Eggs for hours on end. Once these children hit their teenage years, they'll become interested in other millennial things, like avocados. And what's the most popular social media platform among teenagers and young adults? Instagram, of course. Kids today get so many likes on their Instagram posts these days. So start laying down the foundations for a successful Instagram career now.
PA Images
You scored out of !
You should buy a fleet of boats and taxi people down the quays
There are too many pedestrians in Dublin and not enough space on the path. Every year, the government add more and more bridges to the Liffey, and with them come more and more junctions and obstacles. It takes far too long to get from A to B along the quays, so boats are the way forward. Plenty of people would pay €2 to get from the Four Courts to the 3Arena, and it's time you start to take advantage of that.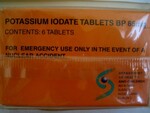 Francis Tyers/Wikimedia
You scored out of !
Start making iodine tablets in anticipation of our annihilation
The last batch of iodine tablets distributed in Ireland was made in 2002, so they're well gone off at this stage. In 2015, the government said they won't be reissuing them, as there is no longer enough of nuclear threat. Then 2017 happened. Will we have a nuclear war in 2018? Who knows, but you could probably cash in on the collective anxiety of the world.
You scored out of !
Open a bat café
People loved the concept of Smithfield's Cat Café, but a lot of people are allergic to cats. Dogs are way too hard to clean up after, especially in a commercial setting where food and drinks will be served. What other animals are cute? Bats. This would suit the niche goth market but also appeals to the wider market who have never encountered a bat in real life. The ribbon could be cut by that Irish lad who had a bat in his kitchen last year.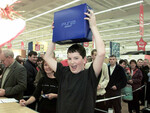 PA Images
You scored out of !
Open a Playstation 2 bar
The Playstation 2 was an amazing console that everybody loved. They're really cheap now and so are the games, so realistically there shouldn't be one single business in Ireland without one. Yet here we are, in 2018 and virtually no businesses offer customers the opportunity to use a Playstation 2. Open a bar where customers can play Playstation 2 with their friends, but where one employee works behind a curtain changing the games at the request of the customers - just so that they can't rob all your games.
DailyEdge is on Instagram!