IT'S EXACTLY A month to Christmas and no doubt some of you are starting to fret about what to get your loved ones.
More socks for your Dad? Yet another foot spa for herself?
Never fear, a new Irish website bluntly titled 'What The F**k Will I Get' is lending a helping hand.
You simply pick a gender:
Pick a price range: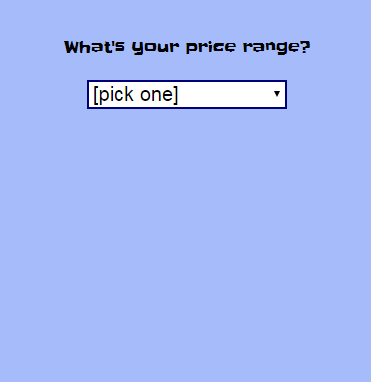 Eliminate any "sh*t" categories: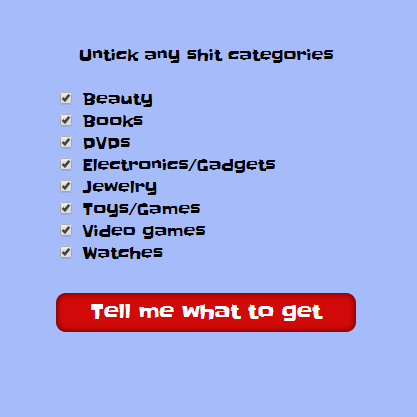 And voila: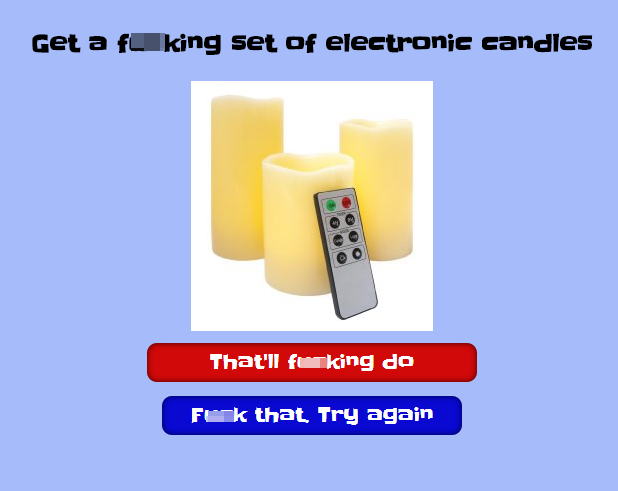 If you're not happy with the selection, you can either say "that'll f**king do" or you can try again. And you can order the gift online.
A lot of the presents tend to repeat themselves, but it still might give you some handy leads.
Thanks to Eliot for sending this our way