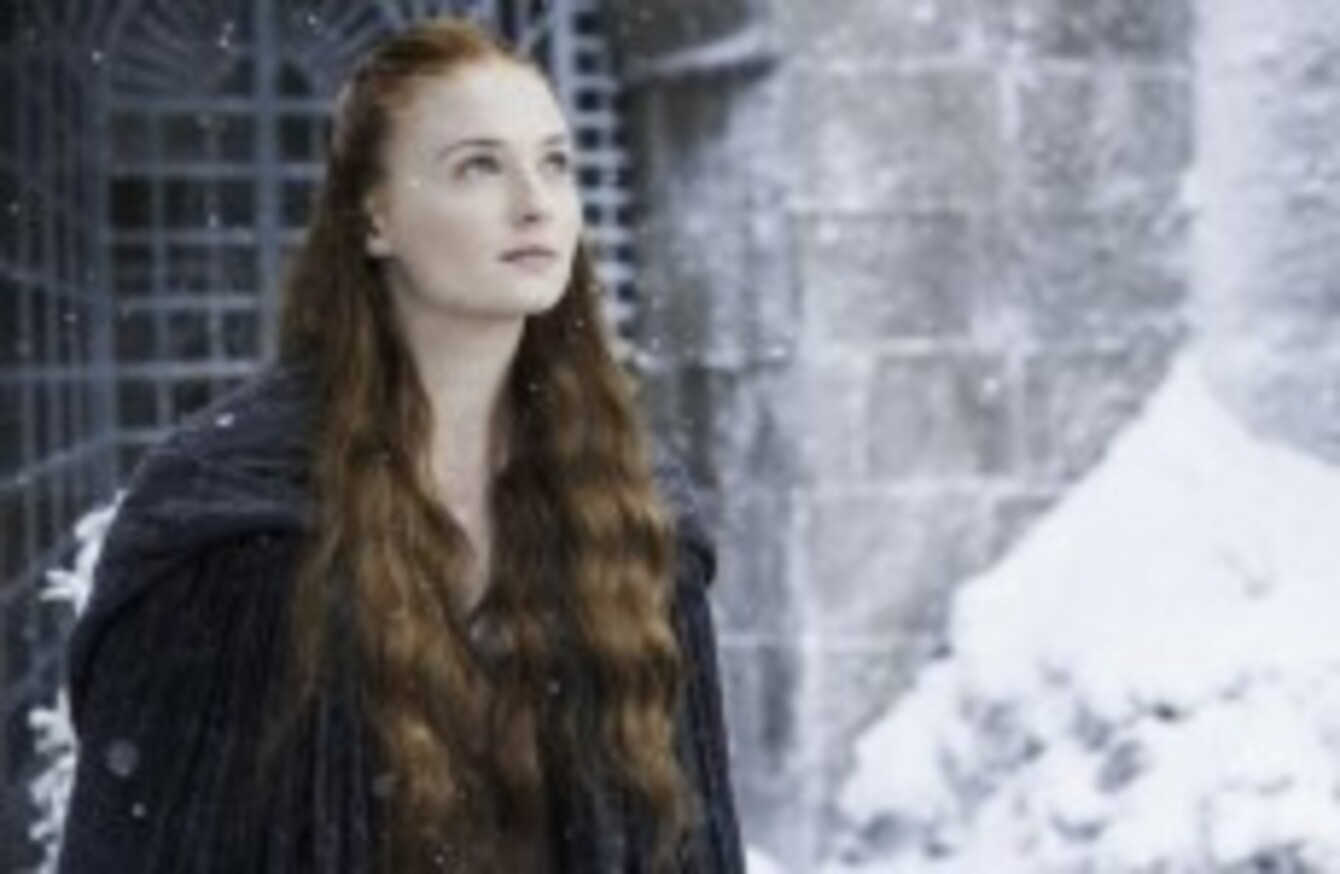 Image: Helen Sloan/HBO
Image: Helen Sloan/HBO
EVERY WEEKDAY lunchtime, DailyEdge.ie rounds up the TV shows that you'll be tweeting about tonight and talking about tomorrow.
Desperate House Buys (RTE One, 9.40pm) is right on time as the national conversation once again begins to revolve around property availability and housing price increases. This programme takes a look at issues like the urban/rural price disparity and talks to estate agents, sellers, people in negative equity and more. Bubbles, corners and all that's in between.
Game of Thrones (Sky Atlantic, 9pm) wouldn't be what it is without a grisly surprise death (or even several, occasionally). Don't worry, no spoilers here – but there's also a pretty shocking kiss in this week's episode. Hot lovin' and some gore, seems like a banner week for the Houses. You might have a new favourite character after it.
All New It'll Be Alright On The Night (UTV, 9pm). Remember the glory days of the old Alright? This stunning piece of nostalgia has been picked up for a new run, with host Griff Rhys Jones. All the clips have been rescued from the editor's recycling bin, with gaffes and blunders and bloopers from all your favourite programmes.
Everybody is talking about: #BAFTAs
The BAFTAs were last night in London, with Broadchurch – the BBC thriller about the investigation of a child's death on the coast of Dorset – the big winner. It won Best Drama, Best Actress and Best Supporting Actor. There was also a double win for The It Crowd, and some gongs for Doctor Who and Southcliffe.
Here's Olivia Colman's emotional acceptance speech. Full list of winners here.
Source: The News Worlds/YouTube
Or switch over for…
European Election Debate Special With Vincent Browne (TV3, 10pm) sees candidates from the South constituency come under #VinB's glare. 
The Island With Bear Grylls (Channel 4, 9pm) is an extreme survival reality show, so tune in if you want to feel extra-cosy on the couch. 
Off Their Rockers (TV3, 8pm) is a new hidden camera series brought to you by rapping granny Betty White.
Return of the Rod Squad (RTE 2, 10.30pm) revisits the 2003 Carlisle documentary about Roddy Collins, this time in Monaghan. 
About A Boy (Sky One, 9pm) is the American remake of the original British film, in turn based on the Nick Hornby novel.