What exactly are you in the humour for?

A nice coming of age comedy

A romantic comedy
A gripping documentary

A drama
A thriller
A historical documentary

A new series to watch Answer all the questions to see your result!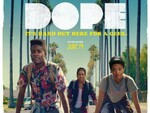 You scored out of !
Dope
A geek growing up in a rough Los Angeles neighbourhood somehow finds himself at a huge underground party. Things get out of hand and he finds himself undertaking a gritty adventure to make things right. A pretty funny coming of age drama.
You scored out of !
The Incredible Jessica James
An aspiring playwright in New York City is trying to get over a recent breakup and figure out how to make intimacy work in a "post-relationship" world. If you're stressed out by the woes of Tinder, this one's for you. Also starring Chris O'Dowd.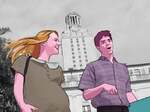 You scored out of !
Tower
Don't be put off by the fact that this documentary is animated. It's a powerful retelling of the events of one of America's first major mass shootings, the Texas University shooting of 1966. A seriously engaging documentary with testimony from eyewitnesses and archival footage.
You scored out of !
Dallas Buyers Club
In 1980s Texas, an electrician finds out that he has AIDS and only 30 days left to live. He refuses to give in and seeks alternative therapies from outside of the US, smuggling medicine across borders and with the help of another AIDS patient sells the treatments to people who don't have the time to wait for the medical establishment to save them.
You scored out of !
True Story
In unusually serious roles, James Franco and Jonah Hill star in this thriller. As the name suggests, it is based on a true story. A disgraced New York Times journalist named Michael Finkel loses his job and soon finds out a man charged with murdering his entire family on the other side of the United States deliberately used the journalist's name as an alias during his several weeks as a fugitive. The pair develop a very intense relationship.
You scored out of !
Houston, We Have a Problem
This documentary explores the suspicions that the USSR and the United States were not the only competitors in the race, by looking at Yugoslavia's clandestine space program, which according to myths was sold to the US in a secret multi-billion dollar deal.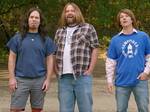 You scored out of !
Wet Hot American Summer: Ten Years Later
This comedy series features a pretty impressive cast, from Amy Poehler and Kirsten Wiig to Paul Rudd, Adam Scott and Alyssa Milano. Campers and counselors meet ten years after their last day at Camp Firewood only to find that the camp is to be sold, leaving them all sorely disappointed.They all pitch in to try and save their old stomping ground.
DailyEdge is on Snapchat! Tap the button below to add!