DailyEdge.ie rounds up the TV shows that you'll be tweeting and talking about this weekend.
Saturday
Glassland (TG4, 9.45pm) 
Gritty drama about the dysfunctional relationship between a Dublin taxi driver and his alcoholic mother. John bears the weight of the world on his shoulders despite his young age, working long night shifts and caring for his mother Jean in his free time. Despite his friend Shane providing him with a brief form of escapism from the daily grind, what John wants more than anything else in life is to find the money to get his mother into rehab and secure a better life for them both. 
The Secret Life of Pets (RTÉ One, 6.35pm) 
Lighthearted animation. Terrier Max lives a happy existence, spending time with the other pets in his apartment block when owner Katie goes to work. But his life is turned upside down when Katie brings home a new pooch in the form of shaggy dog Duke. With Duke getting all of the attention, jealous Max tries to get rid of his new compatriot. But when they both end up on the street, they run into an eccentric bunny leading a revolution against the humans who abandoned their furry animal friends. 
Ireland's Got Talent (Virgin Media One, 7.30pm) 
The second series of the talent contest continues with host Lucy Kennedy supervising proceedings. Judges Denise Van Outen, Jason Byrne, Michelle Visage and Louis Walsh meet a singer who has travelled with her parents all the way from Los Angeles for her audition, and a dancer returns having been rejected in last year's series. 

Sunday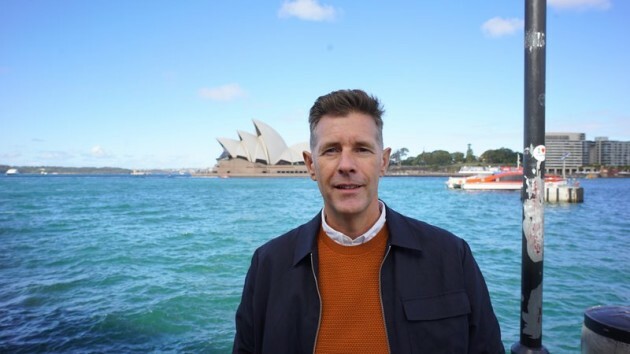 RTÉ RTÉ
Dermot Bannon's Incredible Homes (RTÉ One, 9.30pm)
Dermot returns to showcase some of the world's most amazing homes and explores how people live across the globe. Dermot hops across the Irish Sea to London to have the proverbial nosey around some amazing houses including a newly-built townhouse mansion in Mayfair and a hidden home in Kilburn before taking a trip to Cornwall. 
Dancing with the Stars (RTÉ One, 6.30pm) 
This week on Dancing with the Stars the celebrities get split in two groups and must perform a team dance, plus the dreaded dance off continues with one celebrity going home at the end of the show. 
Dancing on Ice (Virgin Media One, 6pm) 
If you prefer watching celebs dance on ice, Phillip and Holly return to present another week of the celebrity ice-skating competition. It's now the semi-final and the for remaining celebs must perform two brand-new routines in the hope of securing a place in the Grand Final. Olly Murs also performs live. 

Or flick over for… 
Saturday
Independence Day: Resurgence (Channel 4, 8pm) Sci-fi sequel as the emergence of a new extraterrestrial enemy poses a threat to mankind. 
X-Men: Apocalypse (RTÉ2, 9.20pm) Adaptation of the long-running Marvel comic book series. 
Ireland's Got Mór Talent (Virgin Media One, 8.30pm) Glenda Gilson and James Kavanagh present the extra show that supplements Ireland's Got Talent.
European Indoor Championships (RTÉ 2, 6pm) The coverage continues.
All Together Now (BBC One, 7.30pm) The Saturday night singalong.
Child Genius: The Final (Channel 4, 7pm) The search concludes. 
The Ray D'Arcy Show (RTÉ One, 9.45pm) The usual range of guests.
Match of the Day (BBC One, 10.20pm) Gary Lineker introduces the highlights of the day's seven Premier League matches. 
An Audience with Barry Manilow (Virgin Media One, 10.25pm) Barry Manilow accompanied by his orchestra performs his best-loved hits. 
Sunday 
Sunday Night at the Palladium (Virgin Media Three, 8pm) The first of six entertainment shows hosted by some of the UK's best-loved comics and entertainers. 
European Indoor Championships (RTÉ 2, 6pm) Yet another evening of action from the Glasgow competition.
Rush Hour 2 (Virgin Media One, 9pm) Lighthearted, action-packed sequel.
Sam & Billie Faiers: The Mummy Diaries (Virgin Media Two, 9pm) Reality series following a young family. 
Ice Age: Return of the Mammoth (Channel 4, 7.25pm) A team of international scientists, led by Dr Tori Herridge travels to the wilds of northern Siberia in an attempt to discover the frozen remains of long extinct Ice Age beasts.
The Secret World of Haute Couture (BBC Four, 10.30pm) Mary Kinmouth meets millionaire customers and world-famous designers.
Robbie Williams: One Night at the Palladium (TG4, 11pm) A live show with Lily Allen, Rufus Wainwright and, eh, Miss Piggy. 
Spike Milligan: Love, Light and Peace (BBC Four, 11.30pm) A very personal portrait of the truly unique comedy genius of Spike Milligan, as told in his own words and featuring exclusive home footage. 
DailyEdge is on Instagram!