EVERY WEEKDAY lunchtime, DailyEdge.ie rounds up the TV shows that you'll be tweeting about tonight and talking about tomorrow.
Saving Ray (Tv3, 8pm)
First in a four part series about Dublin man Ray Adamson, a 31-year-old desperately trying to to lose some of his 29 stone. He's given himself 12 weeks to turn his life around in time for his wedding day. #SavingRay
Cilla (UTV, 9pm)
Sheridan Smith (Rudi from Gavin and Stacey) is transformed in Cilla Black for this three-part biopic on her life. Smith's performance has already been lauded in the previews. #Cilla
Women on the Inside (RTÉ One 9.35pm)
Second part of this documentary from RTÉ going behind the walls of Ireland's womens' prisons. First episode is available on the Player if you want to catch up. #WomenOnTheInside

Everybody's talking about… #Gilmore Girls
Sound the Stars Hollow klaxon! Netflix has confirmed that all episodes of Gilmore Girls will be available from October (the deal is for US Netflix only at the moment, but we know that's never stopped you before).
The Washington Post has articulated why this is such a big deal, describing the show as "brilliant" and one which "never really got the recognition – or farewell – it deserved".
Gilmore Girls is like a heartfelt hug from your telly, focusing on the lives of Lorelai Gilmore and her daughter Rory. It's witty, smart and well worth a watch.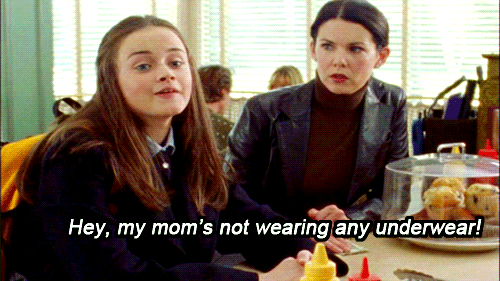 Or switch over for…
University Challenge (BBC Two, 8pm) How many can you get right this week? 
Only Connect (BBC Two, 8.30pm) Follow up University Challenge with the luminous Victoria Coren
Scotland's Decision (BBC One, 8.30pm) Panorama takes a look at Scotland's big choice
Jamie's Comfort Food (Channel 4, 8pm) Jamie and his mam make sticky toffee pudding