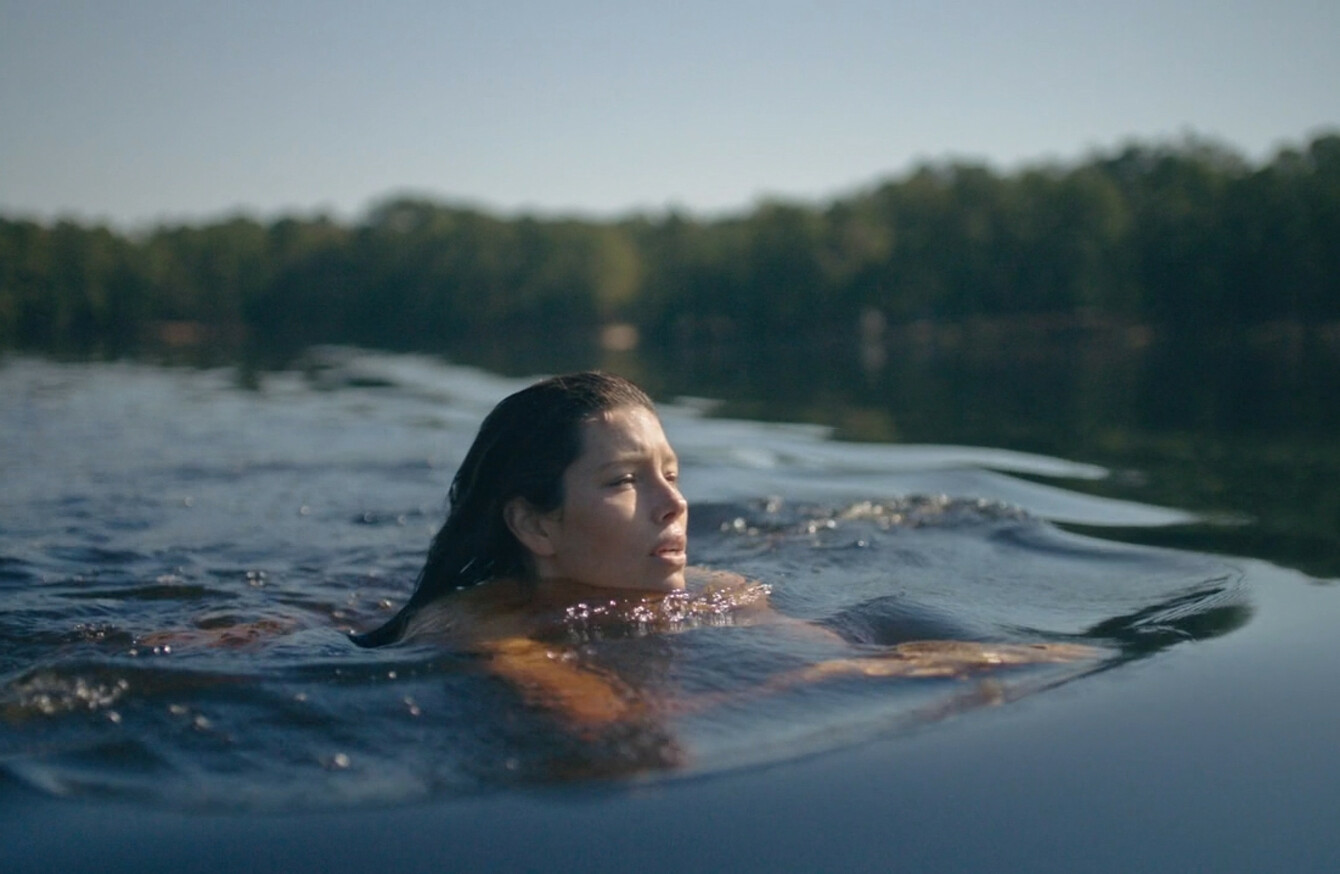 DailyEdge.ie rounds up the TV shows that you'll be tweeting and talking about this weekend.
Saturday
The Sinner (BBC Four, 9pm) 
If you haven't seen this on Netflix yet, it's time to catch up and find out what all of the hype's about. The crime series follows detective Harry Ambrose as he tries to make sense of a startling murder that has unexpectedly taken place in public. During an afternoon at the beach with her husband and son, a woman (played by Jessica Biel) is consumed by a fit of rage and commits an act of stark violence without understanding why. 
I'm a Celebrity… Get Me Out of Here! (Virgin Media One, 9.30pm) 
Declan and Holly host the week's celebrity survival challenge as week two at camp comes to a close and another Bush Tucker Trial appears on the horizon. 
Extract (TG4, 9.20pm) 
Jason Bateman, Kristen Wiig and Mila Kunis star in this indie romance about a factory owner who seems to have it all, but really doesn't. He finds his relationship is under stress, as he's not receiving the sexual attention he'd like from his wife, and conjures up a convoluted plan to get her to cheat on him so that he can have an affair with one of his employees without getting into trouble. The employee that the factory owner falls for turns out to be a con artist, who's trying her best to take him to the cleaners. 
Sunday
The X Factor Final (Virgin Media One, 7.30pm) 
Exactly what it says on the tin. The last episode in the series, which will decide who's this year's winner. It's between contestants Dalton Harris, Scarlett Lee and Anthony Russell. 
Gun No. 6 (BBC Two, 9pm) 
Documentary exploring British gun crime by tracing the history of a single illegal weapon that has been used in 11 shootings and three murders. Featuring contributions from surviving family members of those killed in the incidents as well as the perpetrators, examining the long-term repercussions of a shooting incident for communities and the police.  
Or flick over for…
Saturday
Michael McIntyre's Big Show (BBC One, 8.10pm) If you're a fan of the lively comedian, his latest comedy show at London's Theatre Royal was filmed in front of a live audience for your viewing pleasure. Featuring a couple of guests like Michael Buble, Rita Ora, Eamonn Holmes and Ruth Langsford.
The General (RTÉ 2, 9.30pm) The biopic about Dublin crimelord Martin Cahill, starring Brendan Gleeson, Jon Voight and Adrian Dunbar. 
Strictly Come Dancing (BBC One, 7.05pm) We're down to the last six couples and the semi-finals places will be divided between those who can impress the most during Musicals Week. 
Sunday 
An Ríl Deal (TG4, 8.30pm) A brand new series of the TG4 free-for-all dance contest, hosted by Máire Treasa Ní Dhubhghaill.
The Little Drummer Girl (BBC One, 9pm) The last in the series. 
Two Weeks Notice (RTÉ Two, 9pm) Sandra Bullock and Hugh Grant star in the 2002 American rom-com about a lawyer who meets an arrogant real estate developer and ends up running his life for him, before getting fed up and quitting. Once she's gone, he realises what he has lost and does everything in his power to get her back. 
DailyEdge is on Instagram!