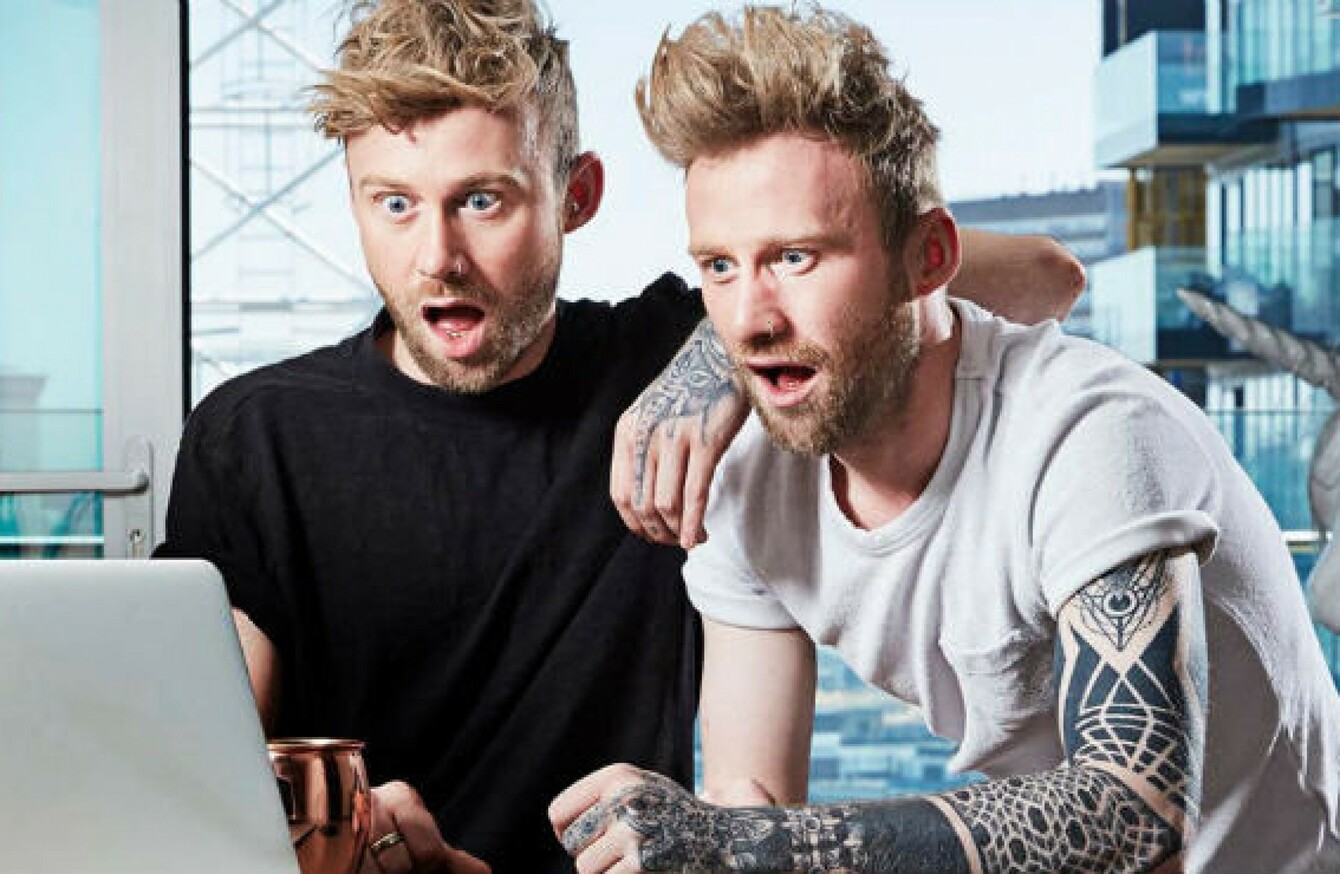 Image: Channel 4
Image: Channel 4
DailyEdge.ie rounds up the TV shows that you'll be tweeting about tonight and talking about tomorrow.
Vlogglebox (E4, 9pm)
This six-part series is a spin-off of everyone's favourite comfort TV – Gogglebox. As the name suggests, this show will allow us to observe 16 to 24-year-olds as they watch viral clips  on their phones, laptops and tablets.
Unlike the TV show, it won't film them as they react on their sofas, but rather via an iPhone camera attached to the device that they're watching the videos from. In theory this doesn't necessarily sound that appealing, but then again, in theory Gogglebox is a terrible show – who wants to watch people watching TV? Yet somehow, Gogglebox has been a huge (and hilarious) success.
Too Old for the Road (RTÉ One, 9.35pm)
This documentary meets some of Ireland's oldest drivers and looks at the concerns they face. From failing eyesight, to the prospect of being unable to drive, there's a deep anxiety about losing the huge amount of freedom that driving offers an individual.
Horizon: 10 Things You Need to Know About the Future (BBC2, 8pm)
Mathematician Hannah Fry is joined by a selection of BBC science experts to investigate the British public's questions about the future. Can we cure cancer? Could we potentially live forever? Hannah examines the future of transport and the possibility of ditching fossil fuels and questions whether the planet is on the verge of another mass extinction.
 Everybody's talking about… The Handmaid's Tale Season Two
Hulu and Channel 4 have confirmed that the highly spoken about show will return for a second season and Digital Spy have all of the information that's currently available. Exciting.
Or flick over for…
Ripper Street (BBC2, 9pm) The final season debuts tonight and it's guaranteed to be full of drama and plenty of revenge.
John Connors: The Travellers (RTÉ One, 10.35pm) John Connors and a team of travellers focus on stories of arranged marriages and life before and after settlement.
Five Star Babies: Inside the Portland Hospital (RTÉ2m 8.20pm) A glimpse into the UK's only private maternity hospital, where the likes of Victoria Beckham and the Duchess of York pamper themselves in preparation for giving birth.
Blood Work (TG4, 9.30pm) Former FBI agent recovering from a heart transplant finds himself in an unusual situation when he's asked to track down his donor's murderer.
Prison Families (TV3, 10pm) A documentary following families coping with the imprisonment of a relative. Eve visits her husband in Mountjoy and discusses the heartache she feels and the impact his serial offending has had on their children.
DailyEdge is on Snapchat! Tap the button below to add!