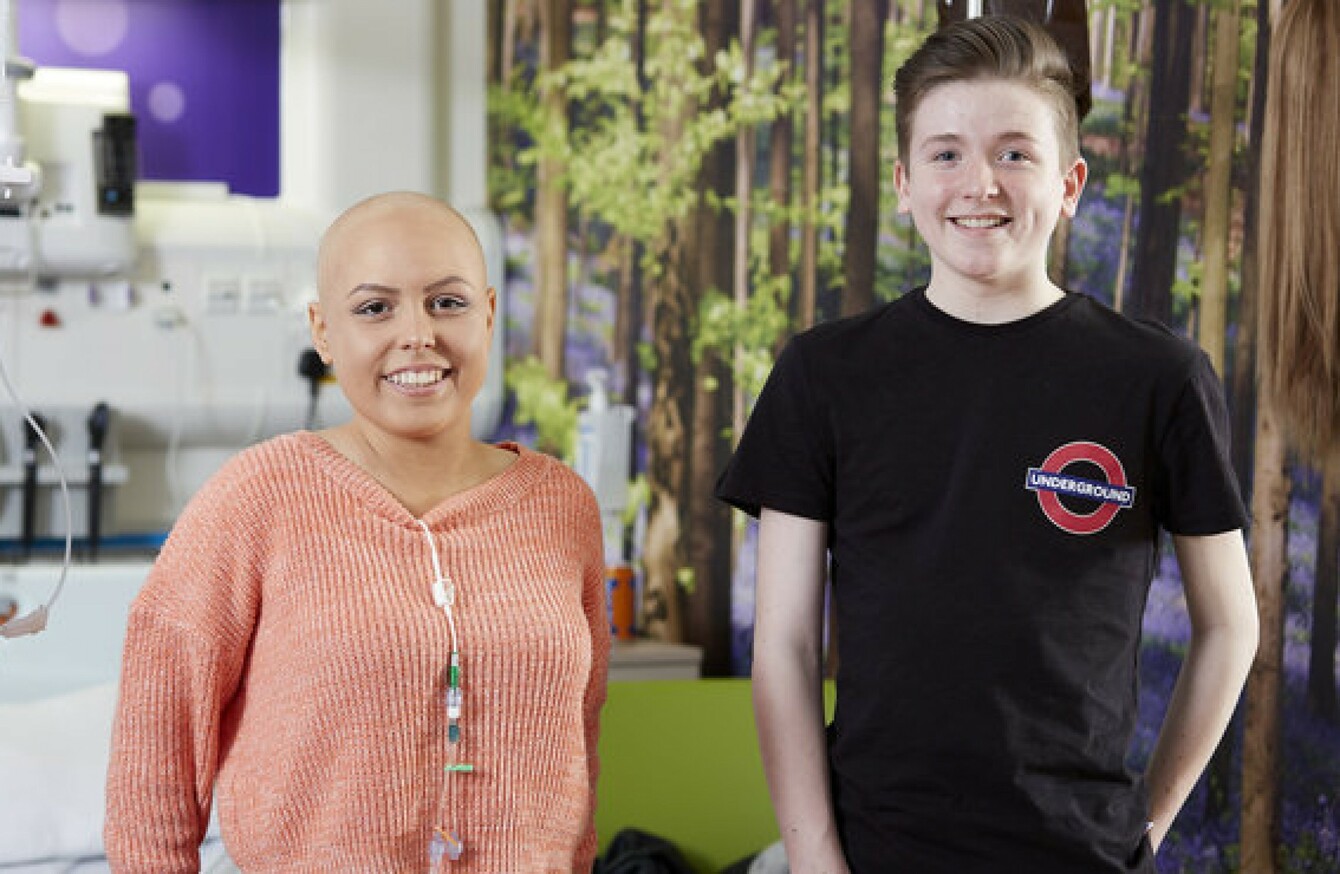 DailyEdge.ie rounds up the TV shows that you'll be tweeting about tonight and talking about tomorrow.
Growing Up With Cancer (BBC One, 7.30pm)
Three young cancer patients share their stories in this moving documentary about a Scottish unit that brings teenagers with cancer together so they don't have to face it alone. The show features 15-year-old Natasha, 14-year-old Nairn and 14-year-old Declan as they battle different types of cancer including Hodgkins lymphoma and lymphoblastic leukaemia.
It looks at how they cope with the most difficult stage of their lives in Glasgow's Royal Hospital for Children, which offers them space to relax, listen to music, play video games and watch movies.
How to Stay Well (Channel 4, 8.30pm)
Series investigating the truth behind medical stories. Dr. Abdelmoneim finds out whether eating food off the floor can be good for you while Dr. Lawal investigates whether we're being invaded by supernits. They'll also examine just how much reading in the dark can negatively impact your vision.
Contagion (TG4, 9.30pm)
A thriller about virus that threatens to wipe out half of the world's population starring Gwyneth Paltrow who has just contracted the mysterious disease following a trip to Hong Kong. Her husband (Matt Damon) tries to brave the situation as it escalates out of control while journalists try to capitalise on the situation and scientists work for a cure.
 Everybody's talking about… The cancellation of Girlboss
Is anyone majorly surprised? It missed the mark when targeting a very particular female audience. It's the latest in a string of cancellations from Netflix including The Get Down and Sense8. Wouldn't it be nice if they used their savings to make biannual seasons of Orange Is The New Black?
Or flick over for…
Loaded (Channel 4, 10pm) Tonight we see the finale of the show in which four friends become multi-millionaires when they sell their video game company. Not all of them fare well with their new found wealth. 

Silicon Valley (Sky Atlantic, 10.10pm) Tonight is the final episode of the series fourth season. Richard finds himself caught up in a web of lies, Jared has a reason to leave, Jack bets big and Gavin plots a comeback.
John Connors: The Travellers (RTÉ One, 10.35pm) Tonight John uses modern DNA analysis to look for possible answers as to the reasons for the separate cultures among the Travellers and the Irish.
My Millionaire Dads And Me (Channel 4, 10.50pm) Millionaires Tony and Barrie Drewitt-Barlow became famous in 1999 as the first British gay fathers to pay surrogates to have their children. Now the kids are filthy rich and we get a glimpse of their everyday lives.
Brexit – How To Get A British Passport: Channel 4 Dispatches (Channel 4, 8pm) An investigation into just how hard it is to obtain a British passport and the real impact that the lack of a passport has on many people's lives.
Five Star Babies: Inside the Portland Hospital (RTÉ2, 7.50pm) Another glimpse inside the UK's only private maternity hospital where wives of Premier League footballers and influential families come to give birth. A look at their fertility programs.
DailyEdge is on Snapchat! Tap the button below to add!