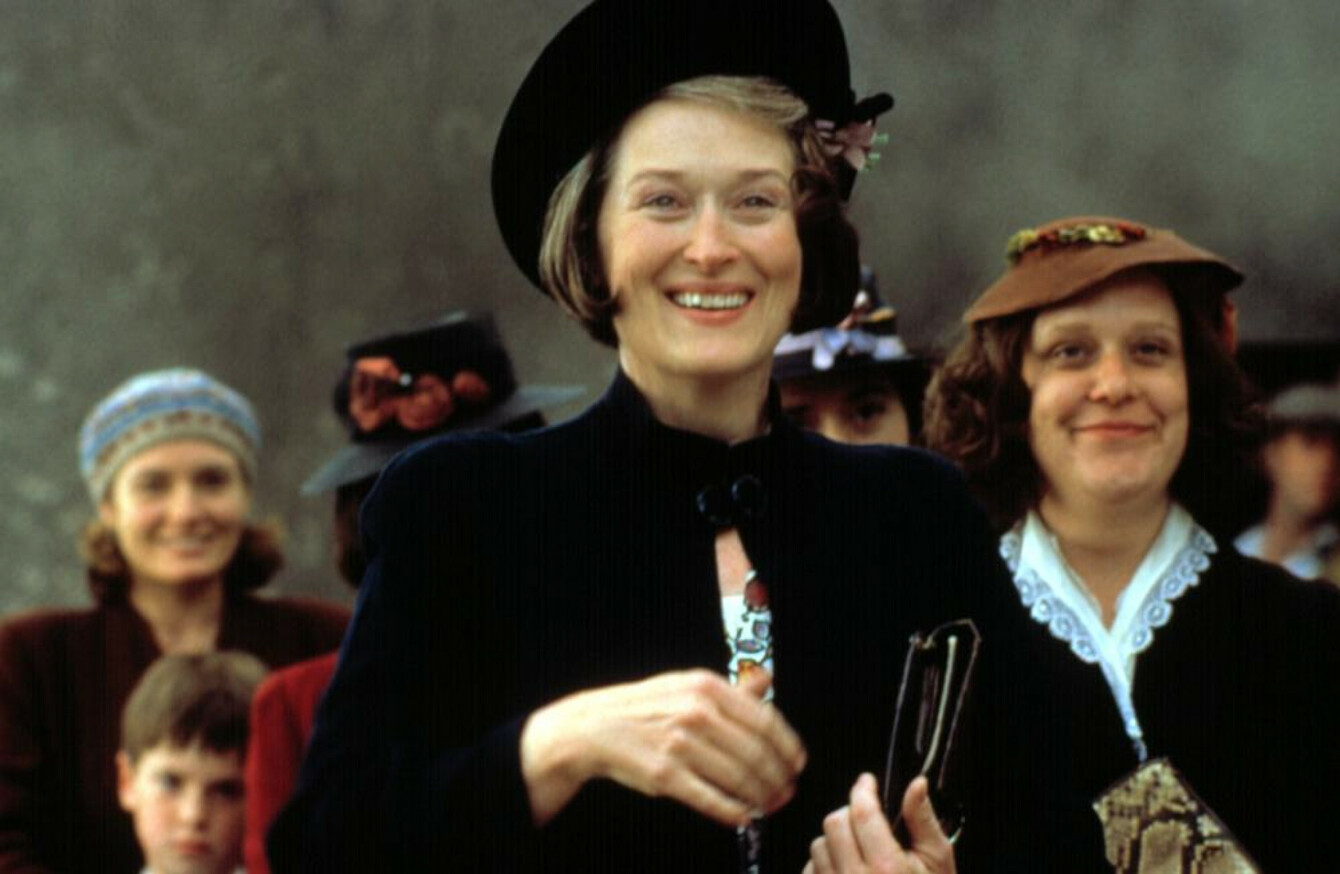 DailyEdge.ie rounds up the TV shows that you'll be tweeting about tonight and talking about tomorrow.
Dancing at Lughnasa (RTÉ One, 9.30pm)
Meryl Streep stars in Brian Friel's classic play about the suffocating nature of small Irish communities obsessed with propriety in the twentieth century. An unwed mother raises her son Michael, among her four sisters in Ballybeg, Donegal.
Their lives are heaved into turmoil after their elderly brother comes back from working as a Catholic missionary in Africa and they collectively must take on the role of caring for him. To add more trouble to their lives, the father of Michael enters his life for the first time, before heading off to fight in the Spanish Civil War.
Dragon's Den (BBC 2, 8pm)
UK Dragon's Den returns for another series of the business contest that is responsible for first airing Trunki (kids' suitcases that can be sat on and rolled around the airport – 20% of kids in the UK own one), Levi Roots' Reggae Reggae sauce, and the iTeddy - a smart teddy that plays MP3 stories to children.
What products and concepts are coming our way in the first? Keep an eye on tonight's entrepreneurs and you might get an idea.
Home of the Year (RTÉ One, 7.30pm)
The show returns this week for it's eight week run. In tonight's first episode they visit three very different homes – a transformed Victorian end of terrace in Dublin, a converted barn in Wexford and finally a unique and radically renovated terraced house in Dublin.
Everybody's talking about… Ivan Yates and Matt Cooper taking over for Vincent Browne.
Let's just say they're big boots to fill. Even for two people.
Or flick over for…
Astronauts: Do You Have What it Takes? (BBC2, 9pm) A show that tests a group of 12 people to see if they can perform in one of the world's most difficult to obtain job positions.
Ill Behaviour (BBC2, 10pm) Comedy thriller about three friends whose relationships are tested and lives are changed when one is diagnosed with cancer.
Gordon Buchanan: Elephant Family and Me (RTÉ One, 6.30pm) Gordon Buchanan returns to Kenya to follow baby elephant Wiva and her family.
Amazing Spaces Shed of the Year (Channel 4, 7pm) A search for Britain's best shed. Tonight is the cabins and summerhouses category.
Do We Really Need the Moon? (BBC Four, 7pm) For anyone who has been wondering.
DailyEdge is on Snapchat! Tap the button below to add!