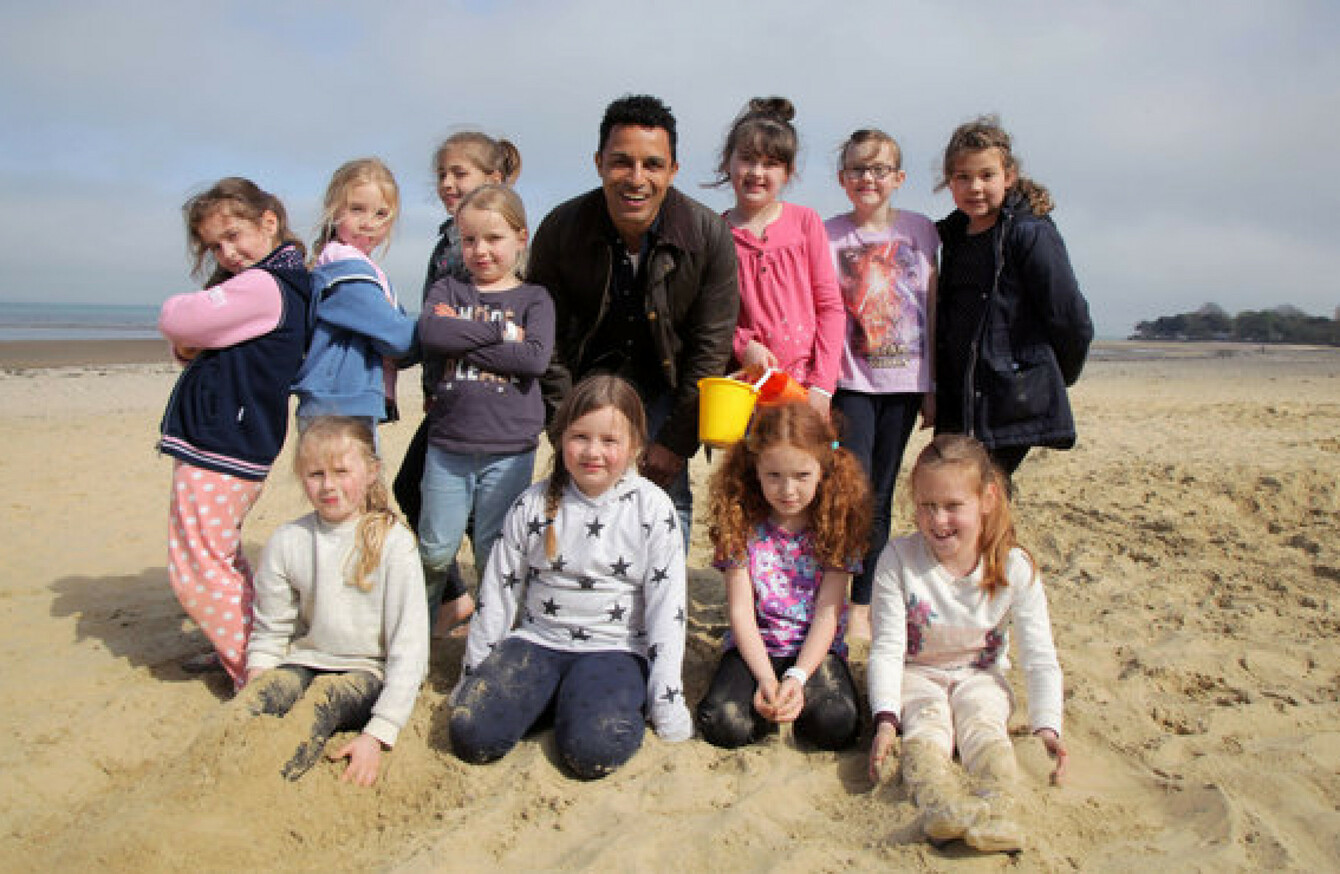 DailyEdge.ie rounds up the TV shows that you'll be tweeting about tonight and talking about tomorrow.
No More Boys and Girls: Can Our Kids Go Gender Free? (BBC2, 9pm)
In the second part of a two-part progroamme, Dr. Javid Abdelmoneim reveals the results of an experiment in which a primary school class undergoes six weeks of 'gender neutral' treatment (whereby boys and girls are treated exactly the same).
Does stripping away the pink and blue (- and the other more subtle ways that boys and girls are shaped to be different) have a positive impact on the abilities and attitudes of kids? Tonight experts reveal the impact that gender-neutral treatment has on self confidence and emotional intelligence.
Unbroken (RTÉ One, 9.35pm)
Directed by Angelina Jolie and co-written by the Coen brothers, Unbroken stars Domhnall Gleeson and Jack O'Connell in the true story of Olympian Louis Zamperini's 47 days stranded on a raft at sea following a near-fatal plane crash in WWII. After 47 days at sea, the lads aren't rescued, but brought to a prisoner-of-war camp by the Japanese navy.
Too Young to Die (Sky Arts, 9pm)
Series looking at the lives of celebrities who died young. Tonight focuses on Sharon Tate, the actress and model who suffered an untimely and tragic death at the hands of followers of murderous cult leader Charles Manson.
Everybody's talking about… The Rose of Tralee going meta
Chloe McGrath, the Waterford Rose mentioned a very familiar phrase during the competition. "I was lucky enough to be selected as the Waterford Rose to represent the lovely girls watch the showing back home." People believe the reference to Father Ted's parody of the show was probably a bet from friends at home.
Or flick over for…
The State (Channel 4, 9pm) Drama based on the lives of four Britons who travel to Syria.
Pet Island (RTÉ One, 8.30pm) Series following Ireland's most pet-obsessed owners and looks at the over-the-top ways in which they pamper their pets.
This Time Next Year (3, 8pm) After a year, Davina McCall meets four individuals to see if they have met targets they set for themselves a year ago.
Location, Location, Location (Channel 4, 8pm) Property shows are packing out TV schedules faster than you can say "the boom is back". The housing crisis still rages on.
India's Partition: The Forgotten Story (BBC Two, 11.15pm) A look at one of the most seismic, disruptive and violent events of the 20th century and why Britain did it. Hint: politicians were more interested in power than achieving Indian unity.
DailyEdge is on Snapchat! Tap the button below to add!