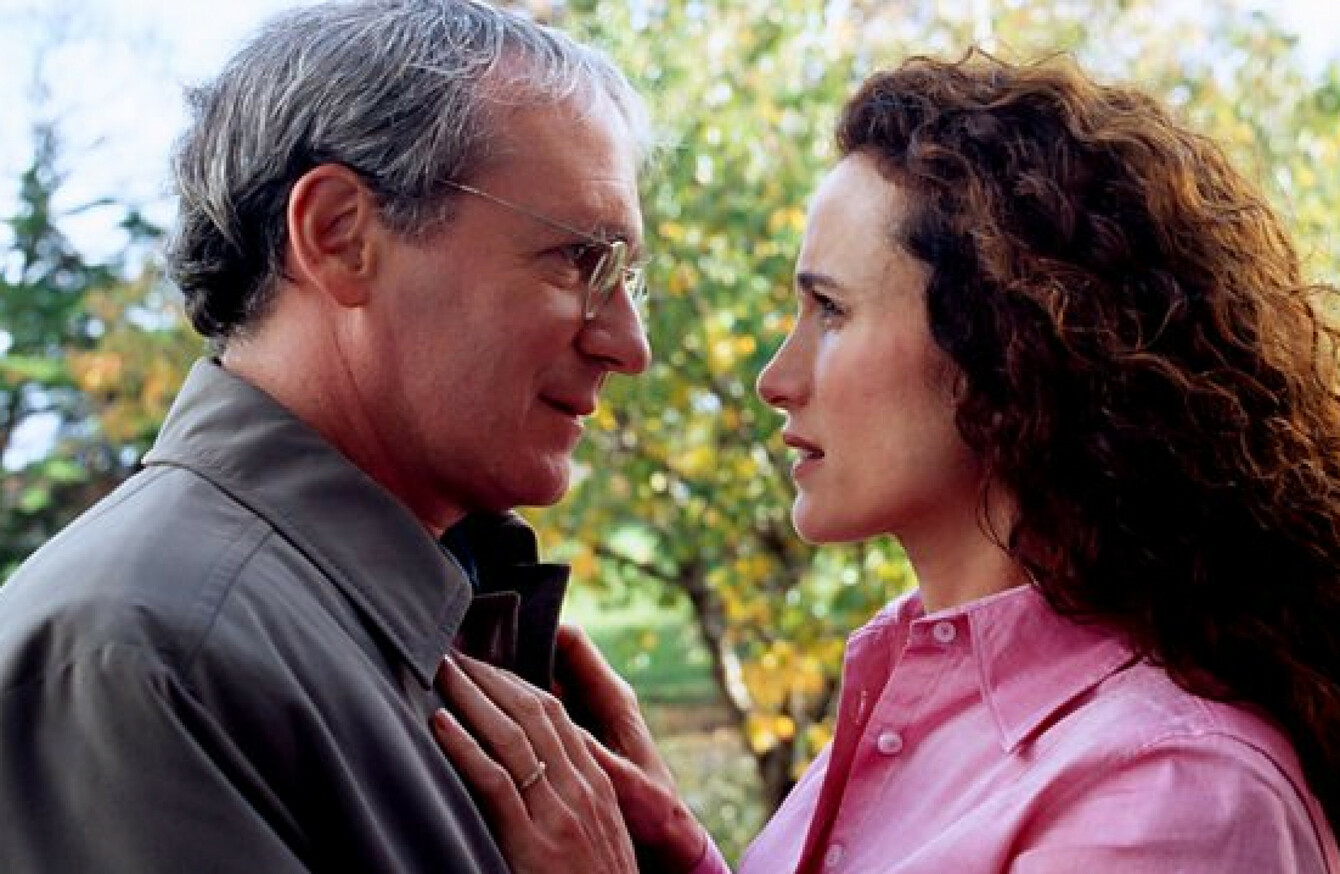 DailyEdge.ie rounds up the TV shows that you'll be tweeting about tonight and talking about tomorrow.
Tara Road (RTÉ One, 9.35pm)
The film adaptation of Maeve Binchy's novel with the same name. Two women trade houses without ever having met. They're both looking for an escape from their problems, but by running away both come to discover a great deal about themselves. One is an Irish woman whose husband has been unfaithful and the other is an American woman struggling to overcome the death of her son.
The Agony and the Ecstasy (Sky Arts, 10pm)
A compelling documentary series exploring the history of rave culture and dance music in the UK. DJ Dave Pearce compiles the top 20 acid house tracks of all time, showcasing the people and sounds that were at the very heart of the rave revolution.
Up in the Air (BBC One, 11.50pm)
George Clooney, Anna Kendrick and Vera Farmiga star in this American comedy-drama. After Ryan Bingham (Clooney) is given an idea by his young co-worker (Kendrick) to end the constant corporate travel that his job requires. He takes her on a tour to demonstrate the importance of face-to-face meetings with those they must fire.
Everybody's talking about… SNL's terrible, terrible Conor McGregor impression.
Source: Saturday Night Live/YouTube
Please stop doing sketches about him.
Or flick over for…
George Clarke's Amazing Spaces (More 4, 6.55pm) Architect George Clare visits spectacular houses across Europe.
The Sixties: The World on the Brink (Sky Arts, 8pm) A look at how the 1960s shaped America. Tonight focuses on the tense political situations of the 1960s.
Blitz (3, 9pm) Crime thriller set in London. A detective and sidekick have their work cut out for them as they try to track down a serial killed known as the Blitz.
Blondie's New York… and the Making of Parallel lines (BBC Four, 9.40pm) Documentary looking at how Blondie's album Parallel Lines captured the spirit of 1970s New York.
Pixie's Sex Clinic (RTÉ 2, 11.10pm) Documentary series exploring the world of sex among 18-25 year olds in Ireland. Pixie explores misconceptions and taboos that young people face.
Celebrity Big Brother: Live Final (3e, 9pm) After a month of drama, the celebs are free to go tonight. But who will win?
DailyEdge is on Snapchat! Tap the button below to add!