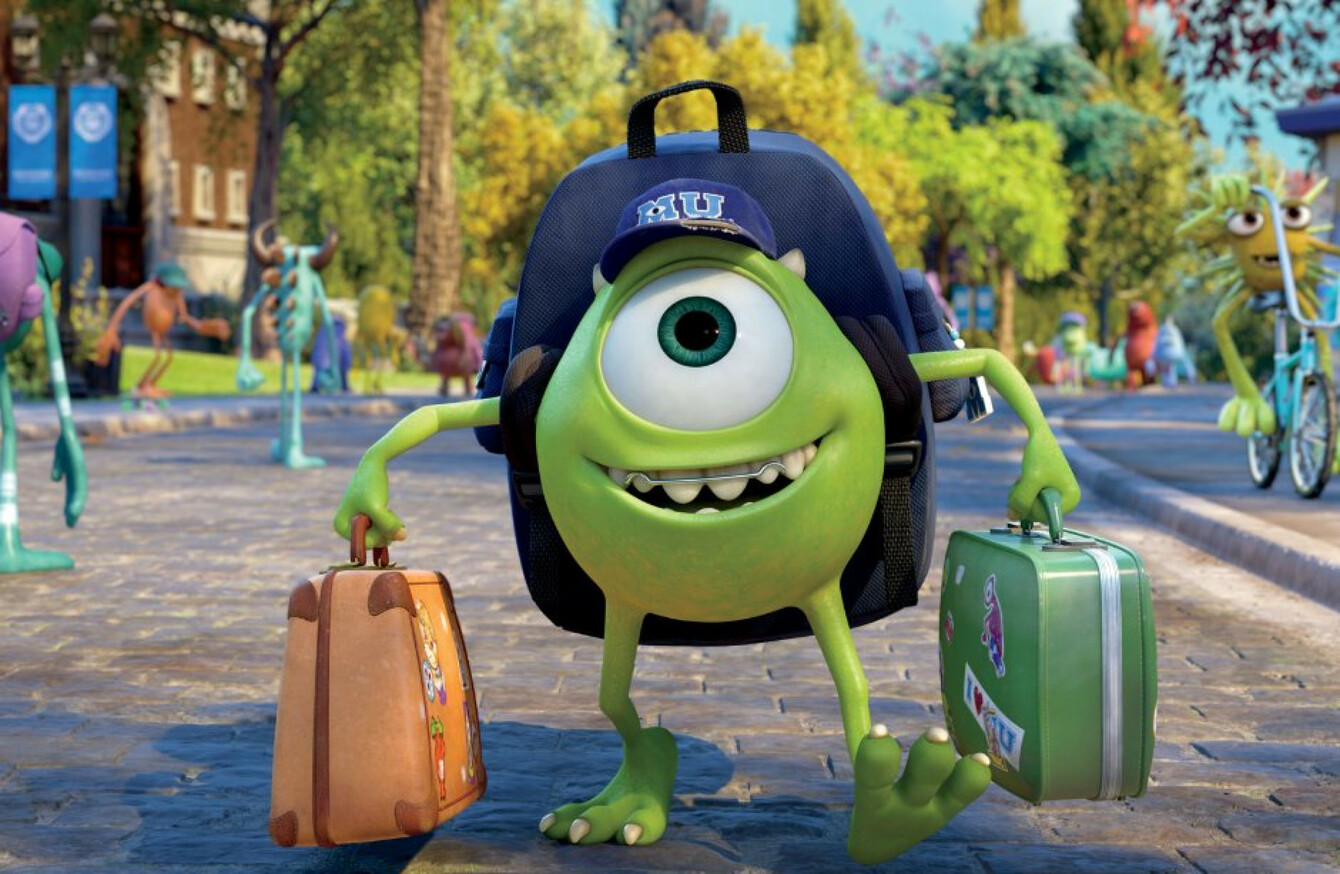 Image: Disney Pixar
Image: Disney Pixar
DailyEdge.ie rounds up the TV shows that you'll be tweeting about tonight and talking about tomorrow.
Monsters University (RTÉ One, 6.35pm)
By the time 6 o'clock rolls around parents with kids cooped up in the house all day will be on the brink of madness. Stick on Monsters University to make things a bit easier for yourselves. A flashback to Mike and Sulley's first year of college (they didn't get on at all) and an excellent film for kids and adults alike.
Gunpowder (BBC One, 9pm)
Catholic Robert Catesby devises a treasonous plot to assassinate King James after England goes to war with Catholic Spain – a move which resulted in the persecution of English Catholics. With the aid of war veteran Guy Fawkes, and a couple of other allies, Catesby (played by Kit Harington) wants to blow up parliament and kill the king.
Strictly Come Dancing (BBC One, 6.35pm)
12 couples remain in the fifth weekend of Strictly. The pressure is as high as ever. The usual panel of judges are there, minus Bruno Tonioli who misses the show for the first time in fifteen years. Not a bad attendance record at all. Tonioli's absence is due to work commitments but he'll be back in time for Halloween week.
Everybody's talking about… a bot that wrote a new episode of Scrubs by itself.
It's considerably better than the monkeys from The Simpsons who managed to come up with "It was the best of times, it was the blurst of times."
Zach Braff is feeling it. He tweeted that he would "very much like to do a reading of this."
Or flick over for…
The Russian Revolution in Colour (RTÉ 2, 6.45pm) The storming of the Winter Palace, the death of the Tsar and his family and the ensuing civil war in colour for the first time.
Die Hard (RTÉ 2, 9.30pm) No introduction needed.
The X Factor (TV3, 8.20pm) Tonight hopefuls enter the judges' houses.
Tiger's Revenge (RTÉ 2, 8.35pm) Documentary following two tiger sisters with two different lives. One has fertility issues while the other has three healthy cubs.
A is for Acid (Be3, 9pm) True story of a serial killer who disposed of bodies in acid.
Transformers: Revenge of the Fallen (Comedy Central, 7pm) Two warring races of alien robots have it out on Earth.
DailyEdge is on Instagram!