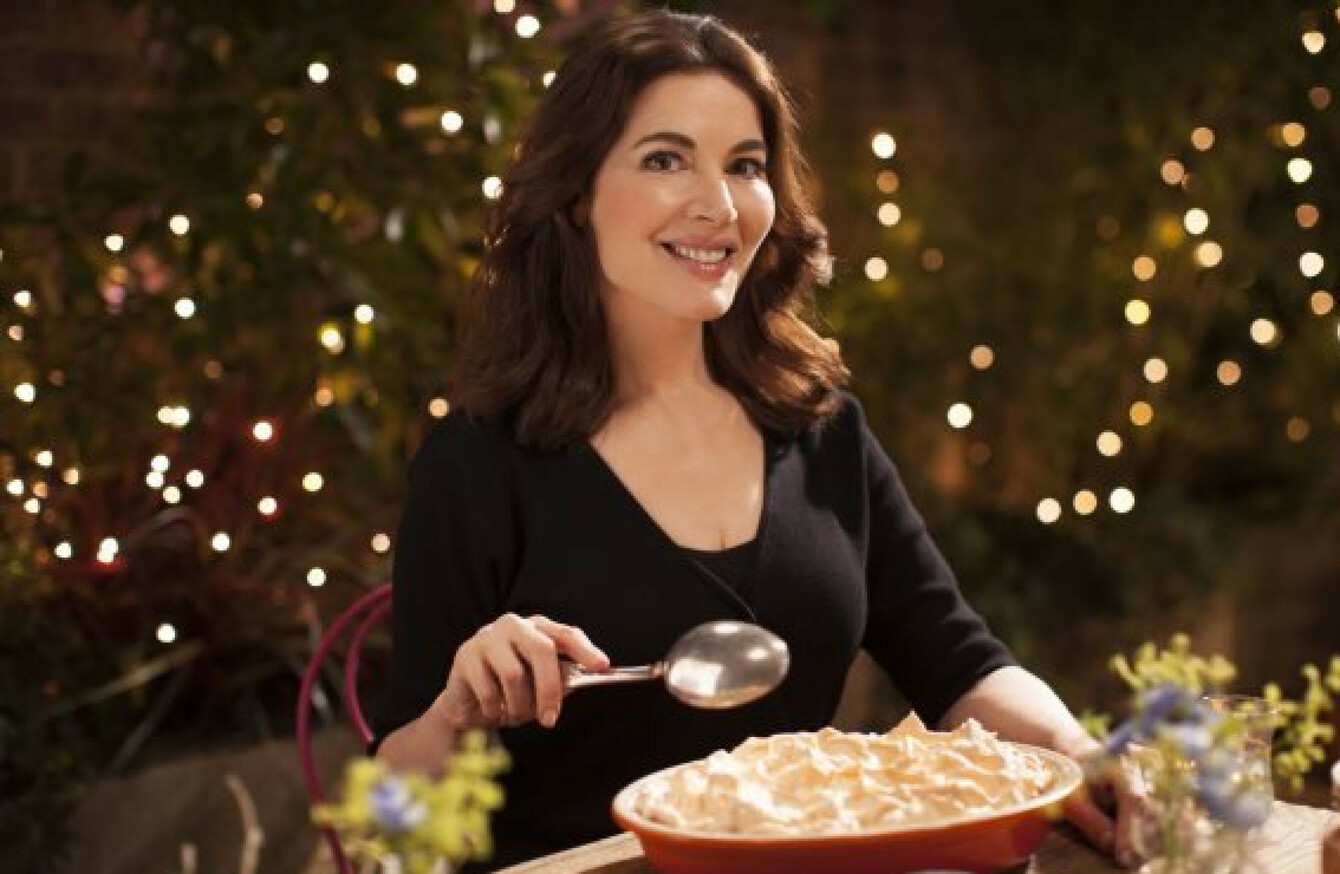 DailyEdge.ie rounds up the TV shows that you'll be tweeting about tonight and talking about tomorrow. 
Nigella: At My Table (BBC 2, 8pm)
Nigella shares some vibrant and varied foods we can all bring to our tables. From Turkish-inspired eggs to emergency brownies. Hopefully the 57-year-old chef will also reveal the recipe to whatever anti-ageing potion she's sipping on.
Heartless (Channel 4, 11.05pm)
A new episode of the Danish TV show about twins who are cursed to drain the life force from others and round them to survive. They enrol in a boarding school in the hopes of concealing their condition and overcoming it.
The Ring (TG4, 9.30pm)
The 2002 horror that had us all shitting every time the phone rang 15 years ago. A journalist investigates several teenage deaths linked to a mysterious cursed videotape and the rumour that anyone who watches it will die a week later.
Everybody's talking about… Louis Theroux's sensitive handling of his new documentary about Anorexia.
If the video won't play, click here.
Viewers took to Twitter to discuss how Theroux confronted Anorexia, a condition that has the highest rates of fatality of any psychiatric disorder. The general consensus was that he did so extremely sensitively and offered a powerful insight that many people had never been exposed to.
If you would like to speak confidentially about your concern that you or a friend could be struggling with an eating disorder, the contact number for the eating disorder helpline run by Bodywhys is 1890-200-444. 
Or flick over for…
Say Yes To The Dress Ireland (RTÉ 2, 9.35pm) Tonight we meet an Irish bride who fell in love with her fiancé over Subway sandwiches.
The Rehab (TV3, 9pm) The final episode of the documentary series that follows addicts going through gruelling rehabilitation.
Reeling in the Years (RTÉ One, 6.30pm) You can't go wrong.
First Dates (Channel 4, 10pm) A French aristocrat searches for an English gentleman. What year is this?
World's Most Evil Killers (Sky Living, 10pm) A profile of a Milwaukee factory worker who killed 17 people and kept their remains in the fridge.
Harry Potter: A History of Magic (BBC Two, 11.15pm) A look the earliest records of magic right up to the twenty-first century.
DailyEdge is on Instagram!