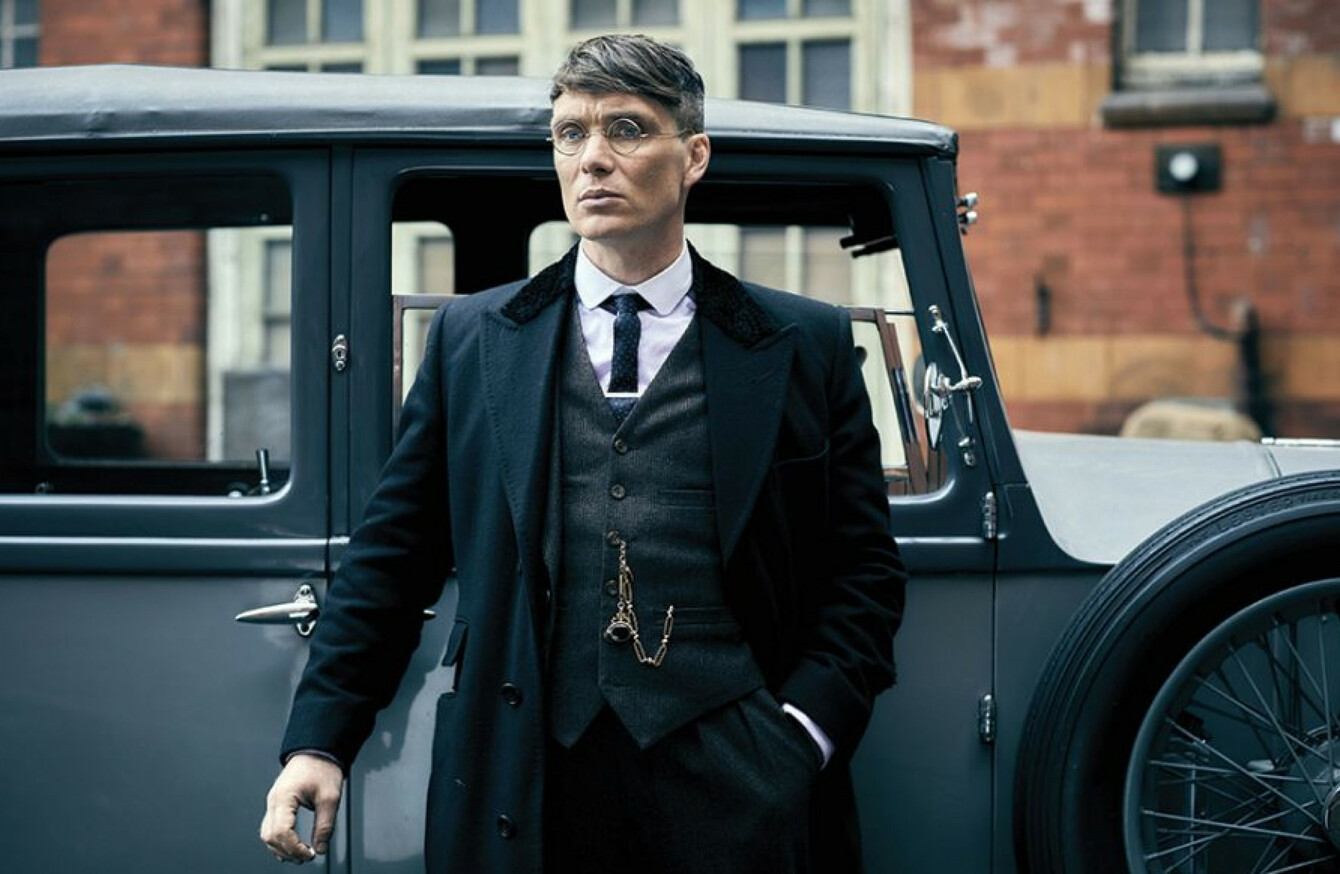 Image: BBC
Image: BBC
DailyEdge.ie rounds up the TV shows that you'll be tweeting about tonight and talking about tomorrow. 
Peaky Blinders (BBC 2, 9pm)
The fourth season continues, with the lads being lured into a cat-and-mouse chase with the Italians on the streets of Birmingham. It's not long until they realise that Tommy has met his match. He struggles to console himself as he confronts the possibility that the communists might win back at the factory.
Mary Berry's Country House Secrets (BBC One, 8pm)
Mary spends some time in Powderham Castle in Devon, revealing stories of romance and tragedy relating to the historical home of the Earl and Countess of Devon. She also shares her recipe for Devon cream tea and peach posset.
My Astonishing Self: Gabriel Byrne on George Bernard Shaw (RTÉ One, 9.35pm)
Renowned Irish actor Gabriel Byrne looks at the life, works and passions of George Bernard Shaw. A documentary about one of Ireland's often forgotten about writers and his literary genius. President Michael D. Higgins has said Shaw is deserving of 'greater recognition: we here in Ireland owe him a  great deal.'
Everybody's talking about… What some people believe to be an 'awkward sex scene' from an episode of Fireman Sam.
It led some other people to share some similar moments from other children's TV shows. (Digital Spy)
Or flick over for…
Xposé Presents: The Image Businesswoman of the Year Awards (TV3, 8pm) Behind the scenes access to the award show.
Liverpool v Spartak Moscow (RTÉ 2, 7pm) Some coverage of the event before kickoff at 7.45pm.
Tastes Like Home with Catherine Fulvio (RTÉ One, 7.30pm) Catherine visits South Africa to cook some lamb shanks with bacon and red wine.
You Should Really See a Doctor (RTÉ One, 8.30pm)  Dr Pixie McKenna and Dr Phil Kiernan help the public with their health concerns.
Long Lost Family (Be3, 8pm) Davina McCall helps reunite a woman with her baby brother who was taken away when he was a few days old. The boy's mother died before the daughter managed to work up the courage to ask about the matter.
DailyEdge is on Instagram!