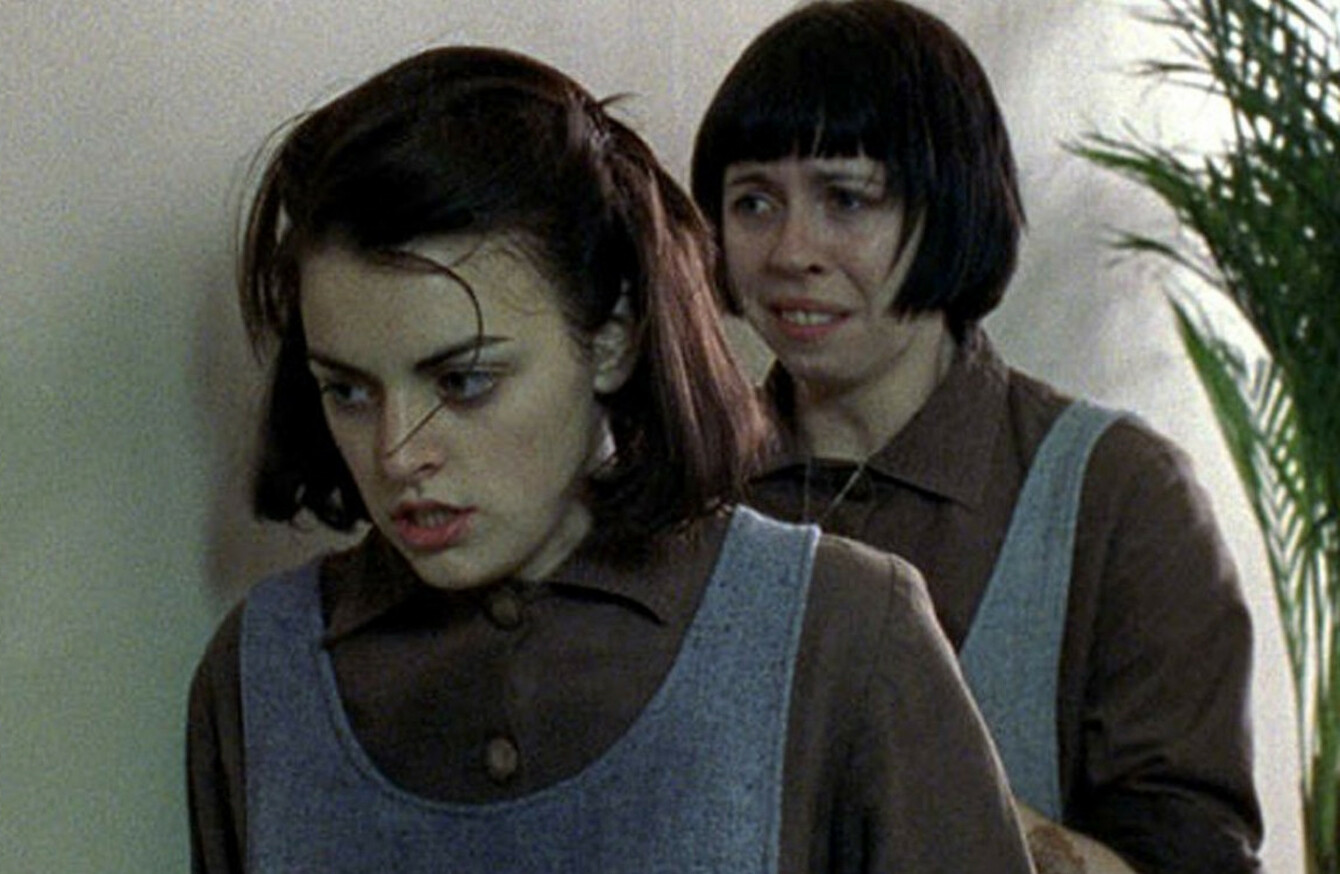 DailyEdge.ie rounds up the TV shows that you'll be tweeting about tonight and talking about tomorrow. 
The Magdalene Sisters (TV3, 9pm)
Three teenage girls are sent to a Magdalene asylum, a home for "fallen women". Like the majority of other people there, they've never even committed a crime. One became pregnant out of wedlock, another was caught flirting with a boy at school and  the third girl was sent to work in the Magdalene asylum because she told her family she was raped by a relative.
The three girls, and all of the other women staying in the home are forced to do hard labour under the supervision of cruel nuns. The only thing that keeps them going is dreaming of some day escaping the institution.
Dancing with the Stars (RTÉ One, 6.30pm)
This week you might catch a glimpse of Conor McGregor in the crowd as the female celebrities take to the dance floor for the first time. Tonight they'll just showcase what they've learned, without fear of elimination. However, eliminations will begin next weekend.
Man Like Mobeen (BBC One, 11.30pm)
A new sitcom series about a reformed drug dealer who's getting his act together to support his younger sister. Everywhere he turns, his past comes back to haunt him. Tonight, his younger sister begins to copy his behaviour – an unwillingness to to grass on someone – and he has to examine how he handles himself.
Everybody's talking about… Stranger things actor David Harbour posing for a fan's yearbook photos.
A young woman named Damaris managed to make a deal with the actor, which provided her with some very memorable yearbook photos. You can check them all out here.
Or flick over for…
Striking Out (RTÉ One, 9.30pm) Amy Huberman returns to our screens as solicitor Tara who's struggling to juggle a massive inquiry while representing clients.
Life of Pi (E4, 8pm) Following a shipwreck and the death of his family, a teenage boy faces a battle for survival when he's stranded on a boat with a Bengal tiger.
The Tommy Tiernan Show (RTÉ One, 10.35pm) Tiernan returns with his improvised chat show where neither the host or the audience know the identity of the guests until they walk out on stage.
McMafia (BBC One, 9pm) The drama series continues tonight in Mumbai.
Black Power: America's Armed Resistance (RTÉ2, 9.30pm) Dan Murdoch meets the African American militias armed to police their own communities and defend themselves from the KKK.
Italy's Invisible Cities (RTÉ 2, 7.20pm) Documentary uncovering various Italian cities. Tonight they head to Venice to see what they can discover.
DailyEdge is on Instagram!