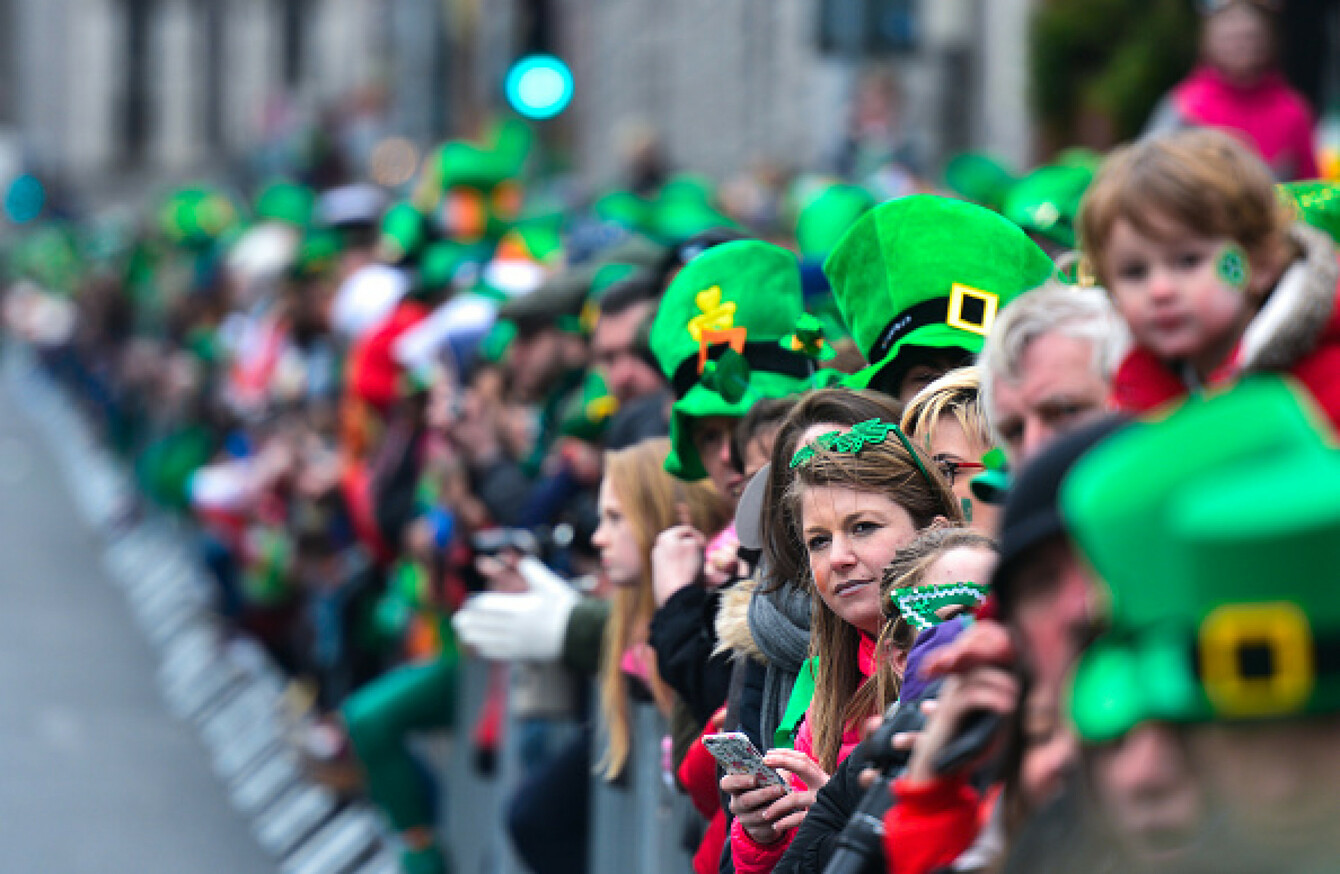 Image: Artur Widak
Image: Artur Widak
DailyEdge.ie rounds up the TV shows that you'll be tweeting about tonight and talking about tomorrow.
St. Patrick's Day Festival Highlights (RTÉ 2, 7.30pm)
Bláthnaid Ní Chofaigh, Aidan Power and Des Cahill present the highlights of this year's St. Patrick's Day parade as it weaves through the capital city. All of the scenes from Dublin City Centre for anyone who was wise enough to wrap up all cosy and stay inside.
Ghostbusters (Sky One, 9pm)
The 1984 original starring Harold Ramis, Dan Aykroyd and Bill Murray. You know the deal already: three former parapsychology professors set up shop, offering their ghost removal services to the public after they lose their cushy university jobs in NYC. Eventually, they're New York's only hope when evil is released upon the city.
I Went Down (RTÉ, 9.15pm)
Brendan Gleeson, Peter McDonald and David Wilmot star in the 1997 Dublin drama about a man named Git who has just been released from prison. Git goes to visit his best friend Anto after his release, and walks in on him being battered by gangsters who are there to collect money. Git defends Anto, and accidentally ends up messing with the wrong guy – the son of one of Dublin's most notable kingpins.
Everybody's talking about… an upcoming Clarissa Explains It All reboot!
It's been confirmed that Melissa Joan Hart is set to return to a brand new reboot of the 90s classic TV show. Is she going to share all of the wisdom she has in her forties with us? Yeah. Pretty much. This time, she's playing a mother of a family. It's not clear yet whether her beau Sam will return to the series as the father. It's among plenty of other 90s shows like Sabrina and Sister Sister that are set to make a very welcome comeback.
Or flick over for…
Fantastic Four (Channel 4, 9pm) The premiere of the 2015 remake of Marvel's superhero story.
Ireland's Got Talent (TV3, 7.30pm) Michelle, Louis, Denise and Jason return to our screens once again.
One Direction: This Is Us (RTÉ 2, 4.45pm) Something to keep the kids occupied when they're too full of St. Patrick's Day goodies to move.
World's Weirdest Events (RTÉ 2, 6.30pm) Chris Packham uncovers some of the strangest people in the world and what they get up to.
The Ray D'Arcy Show (RTÉ One, 9.50pm) Ray D'arcy's promising something special for tonight's St. Patrick's Day themed episode.
DailyEdge is on Instagram!