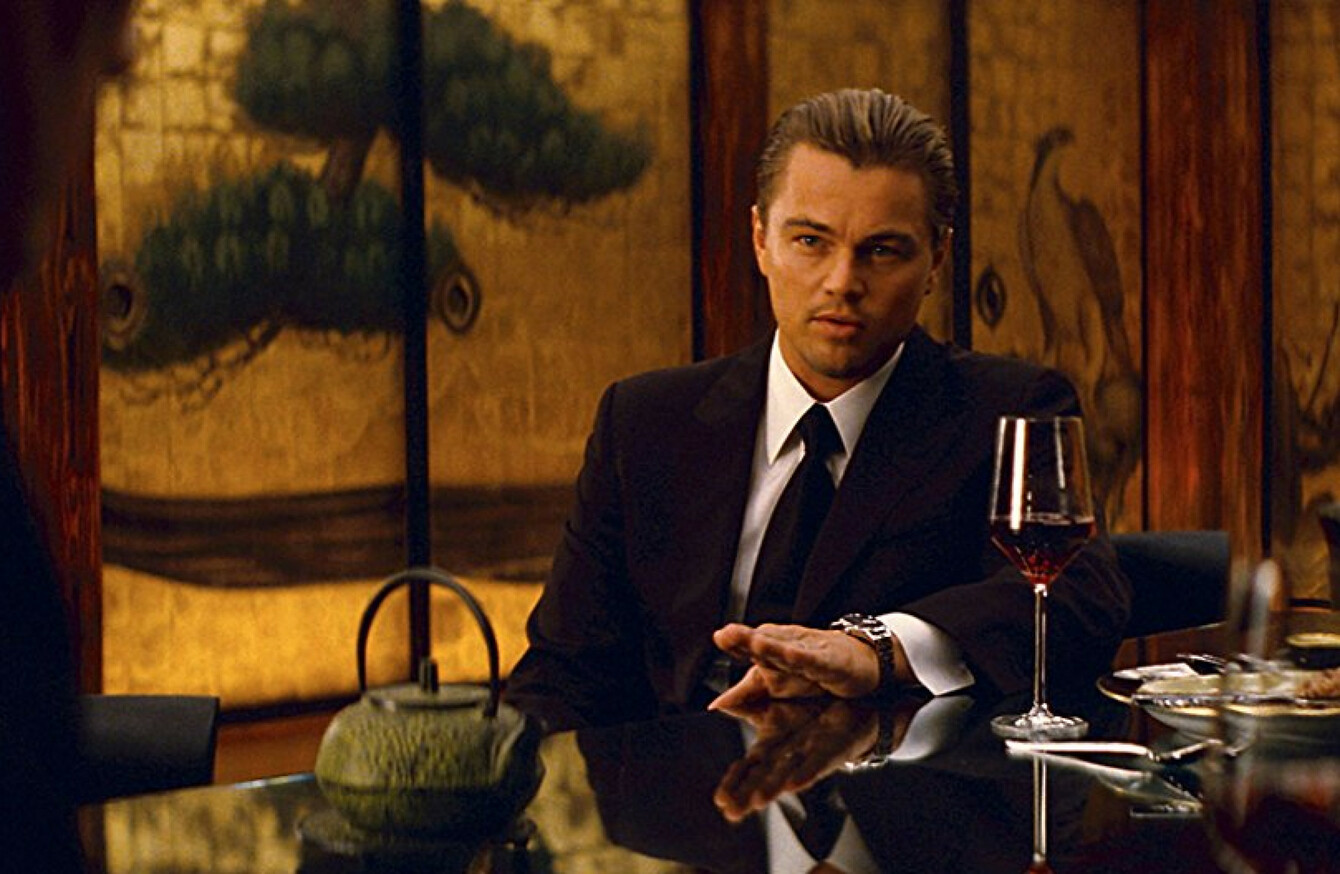 DailyEdge.ie rounds up the TV shows that you'll be tweeting about tonight and talking about tomorrow.
Inception (RTÉ 2, 9.20pm)
Leonardo DiCaprio stars as Dom Cobb, a thief in this 2010 neo-noir sci fi heist, who has the very rare ability to enter people's dreams and steal their secrets from their subconscious. His success working in the world of corporate espionage has cost him everything he loves, but he finds himself faced with an almost impossible task, that could help him achieve redemption.
All Round to Mrs Brown's (RTÉ One, 9.20pm)
If Mrs Brown is your cup of tea, she's back with a new series of her Saturday night chat show. Tonight she's having a chat with Danny Dyer (yeah, seriously), former I'm A Celeb star and boxer Amir Khan, TV present Kate Humble, and Tito Jackson who will be performing some music on the show.
Motty – The Man Behind the Sheepskin (BBC 2, 9pm)
A look at the 50-year-long career of football commentator John Motson, who is retiring from his position at the BBC this season. This documentary will take a look at the moments and the matches that have made Motty so popular with TV viewers and radio listeners alike. His wife Annie and his son Freddie contribute to the documentary, alongside colleagues and football legends Gary Linekar, Ian Wright, Trevor Brooking and Mark Lawrenson. Musicians Noel Gallagher and Rod Stewart even appear, to have a little chat about John Motson's career.
Everybody's talking about… The Royal Wedding, obviously.
You can watch the entire livestream of the wedding here.
Or flick over for…
The Martian (Channel 4, 9pm) The TV premiere of Matt Damon's sci-fi drama about a mission to Mars that is abruptly abandoned with a crew member left for dead.
The 2000s Greatest Tragedies (RTÉ 2, 6.15pm) Like Reeling in the Years, but only the sad bits.
Match of the Day Live: The FA Cup (TV3, 4pm) Alan Shearer, Gary Linekar and Ian Wright present the build-up to Chelsea and Manchester United's faceoff at the Wembley Stadium (Kick off at 5.15pm)
The Royal Wives of Windsor (Be3, 7pm) A two-part documentary looking at the women who have wed into the house of Windsor over  the last century.
DailyEdge is on Instagram!