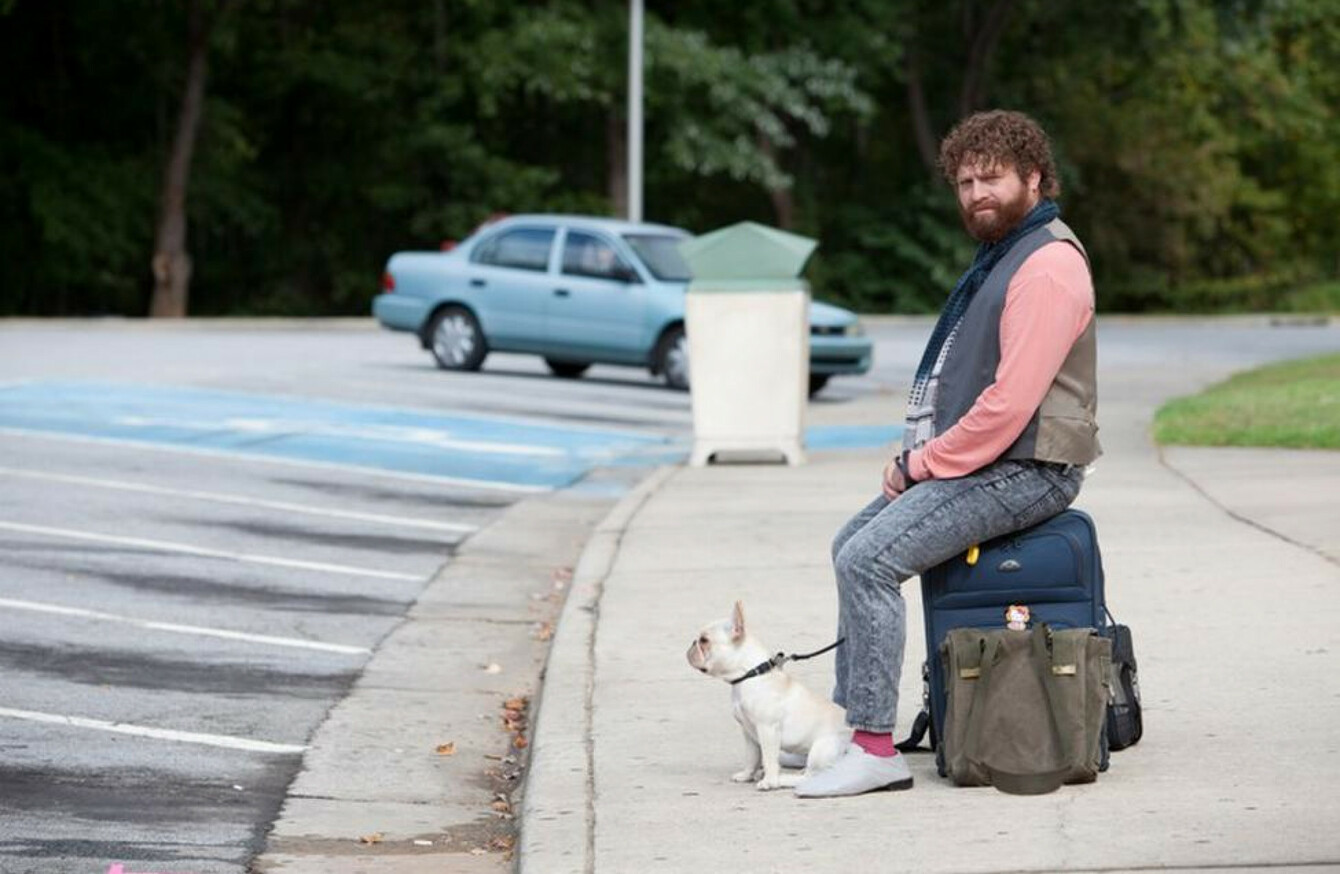 DailyEdge.ie rounds up the TV shows that you'll be tweeting about tonight and talking about tomorrow.
Due Date (RTÉ One, 9.30pm)
Zach Galifianakis and Robert Downey Jr. star in a comedy about an uptight father-to-be who is forced to hitch a ride across the United States in a desperate attempt to get home before his baby is born. He loses his wallet, his luggage and ends up on a no-fly list, and is left with no choice but to accept a lift from a man that pushes him very close to the edge.
The Swingers (Channel 4, 10.05pm)
Series two of this Dutch suburban drama kicks off tonight on Channel 4, exploring the dark side of a seemingly regular looking neighbourhood. It continues from season one, with Steef in jail But not for long. He's determined to get out and get revenge.
Heat (TV3, 9pm)
A criminal mastermind tries to elude a detective who is intent on bringing him to justice. The more the detective learns about the criminal, who has carried out three massive robberies that have resulted in three deaths, the more he begins to recognise the fact that he shares a strange affinity with the thief. Starring Al Pacino, Robert De Niro, Val Kilmer, Natalie Portman and Jon Voight.
Everybody's talking about… Meghan Markle
Meghan is officially the first royal family member to be submitted for consideration at the Emmys. It looks like her acting career isn't over just yet. Meghan has been submitted for consideration for the award for Outstanding Supporting Actress in a Drama Series at the next Emmys ceremony for her performance as Rachel Zane in Suits. (Digital Spy)
Or flick over for…
Love Island (3e, 9pm) It's week three and there's no sign of the drama slowing down in the villa. Two new girls enter the house tonight.
Julius Caesar from Donmar Kings Cross (BBC Four, 9.50pm) An all-female production of the classic Shakespeare play.
2018 FIFA World Cup (RTÉ2, various times) Costa Rica v Serbia kicks off at 1pm this afternoon, followed by Germany v Mexico at 4pm, and finally Brazil v Switzerland at 7pm.
Bake Off: The Professionals (Channel 4, 8pm) The experts compete once again.
Lords and Ladles (RTÉ One, 6.30pm) Derry Clarke and Paul Flynn look at Ireland's culinary history and prepare a 15th century Anglo-Norman banquet.
DailyEdge is on Instagram!