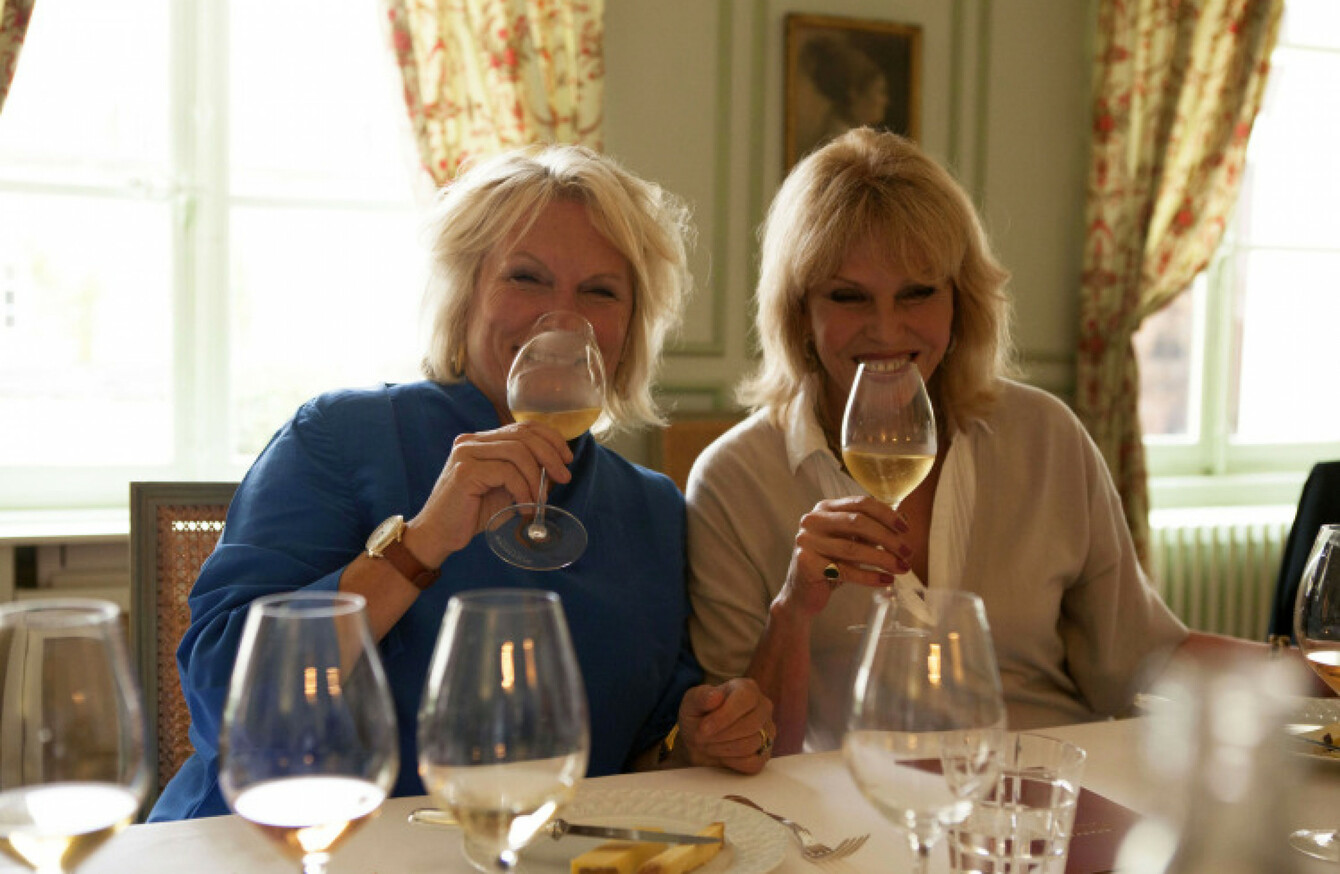 Image: BBC/Storm TV
Image: BBC/Storm TV
DailyEdge.ie rounds up the TV shows that you'll be tweeting about tonight and talking about tomorrow.
Joanna & Jennifer: Absolutely Champers (BBC Two, 10pm)
Absolutely Fabulous stars Joanna Lumley and Jennifer Saunders are actually more like their characters Patsy and Edina than we realise. The pair of them, who are obviously massive fans of champagne, head to France to explore the Champagne region and learn more about the drink they've been knocking back for decades now. Along the way, they share stories and anecdotes from their personal lives and careers.
Philomena (RTÉ One, 9.30pm)
Drama recounting the true story of Philomena Lee, a Catholic woman who gave birth out of wedlock in 1950s rural Ireland, resulting in a life of hardship. Philomena was abandoned by her family, forced to live in an abbey, where nuns sold her child for adoption, and felt that she needed to keep her secret for fifty years, until journalist Martin Sixsmith helped her begin a journey to track down her estranged son.
The Second Best Exotic Marigold Hotel (Channel 4, 8pm)
As the name suggests, this is the sequel to the 2011 comedy The Best Exotic Marigold Hotel. Sonny wants to expand business while he still has time, but he also has to prepare for his wedding with Sunaina. With surveyors scrutinizing his business and deepening financial trouble, Sonny has a lot on his plate.
Everybody's talking about… Rylan Clark's accidental invasion of the Loose Women stage.
If the video won't play, click here.
Clark got lost in ITV's studio yesterday and happened to just casually walk through the set of Loose Women.
 Or flick over for…
Russia v Croatia (RTÉ 2, 6.30pm) Kickoff at 7pm.
Reeling in the Years: 2004 (RTÉ One, 6.35pm) A look at the year when the smoking ban was introduced.
Catchphrase 2018 World Cup Special (3e, 8pm) Stephen Mulhern and Mr Chips are joined by some sports legends competing for a £50,000 charity jackpot.
Surprise Surprise (TV3, 6pm) Holly Willoughby gives remarkable people the recognition they deserve.
13 Going on 30 (RTÉ One, 11.15pm) The Jennifer Garner classic "be careful what you wish for" tale.
Tour de France: Suil Siar (TG4, 9.25pm) Action from stage one of the race.
The Campaign (RTÉ 2, 9.30pm) Will Ferrell stars in a political comedy.
DailyEdge is on Instagram!