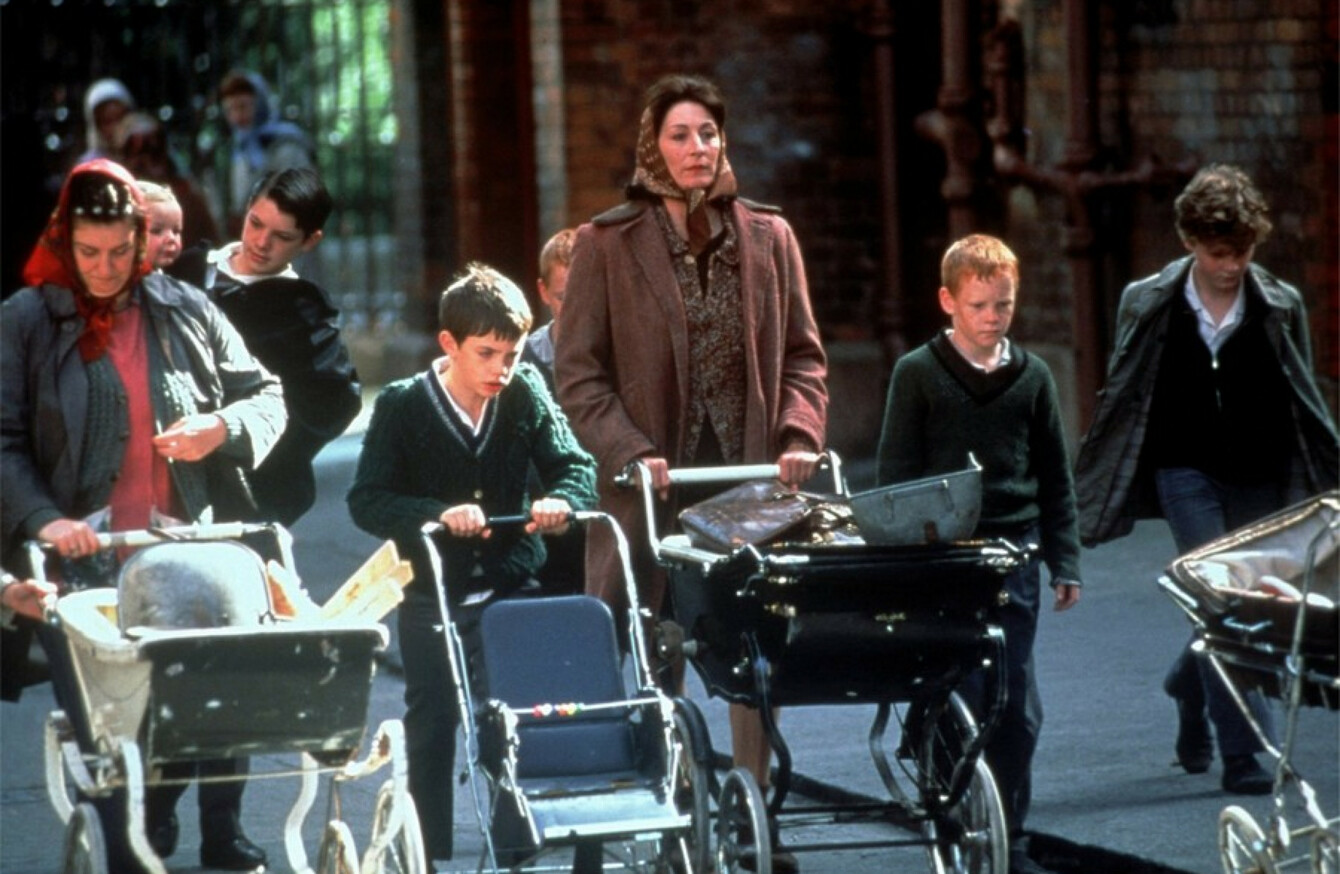 DailyEdge.ie rounds up the TV shows that you'll be tweeting about tonight and talking about tomorrow.
Agnes Browne (RTÉ One, 9.30pm)
The 1999 romantic-comedy drama about a mother of seven, Agnes Browne, who struggles to make ends meet in her day to day life as she sells produce at a local market. To get by, she borrows from a greedy local money lender and trudges on through her bleak existence. All of that changes however, when she meets a French man who invites her to a Tom Jones concert.
World's Tiniest Masterpieces (Channel 4, 10.10pm)
If you love tiny, cute things, then this show will be right up your alley. Sculptor Willard Wigan uses crushed diamonds and human eyelashes to craft some of the smallest artworks in history. The Wolverhampton school dropout shares the story of how he became a world renowned artist, making pieces that can only be appreciated fully through a microscope.
 Three Kings (TV3, 9pm)
The 1999 American black comedy war film, starring George Clooney, Mark Wahlberg, Ice Cube and Spike Jonze as four U.S. soldiers on a gold heist that takes place in Iraq. The soldiers stumble upon a fortune in Kuwait after the Gulf War and struggle to decide whether they should steal the gold for themselves, when it could be put to better use by the desperate and impoverished locals.
Everybody's talking about… Ross Kemp's shirtless World Cup celebrations.
If the video won't play, click here. 
Come collect your da. He's screaming at Twitter again.
Or flick over for…
Poldark (BBC One, 9pm) Ross takes a desperate gamble to help families strugging to survive as grain prices rise, but it catches the Prime Minister's attention.
Reporting Trump's First Year: The Fourth Estate (BBC Two, 10pm) Episode three in this four part series looking at Trump's first year from the perspective of the New York Times' offices.
Bake Off: The Professionals (Channel 4, 8pm) Liam Charles and Tom Allen host the series final.
Titanic (Be3, 8pm) Episode one of a four part drama set on the Titanic.
DailyEdge is on Instagram!