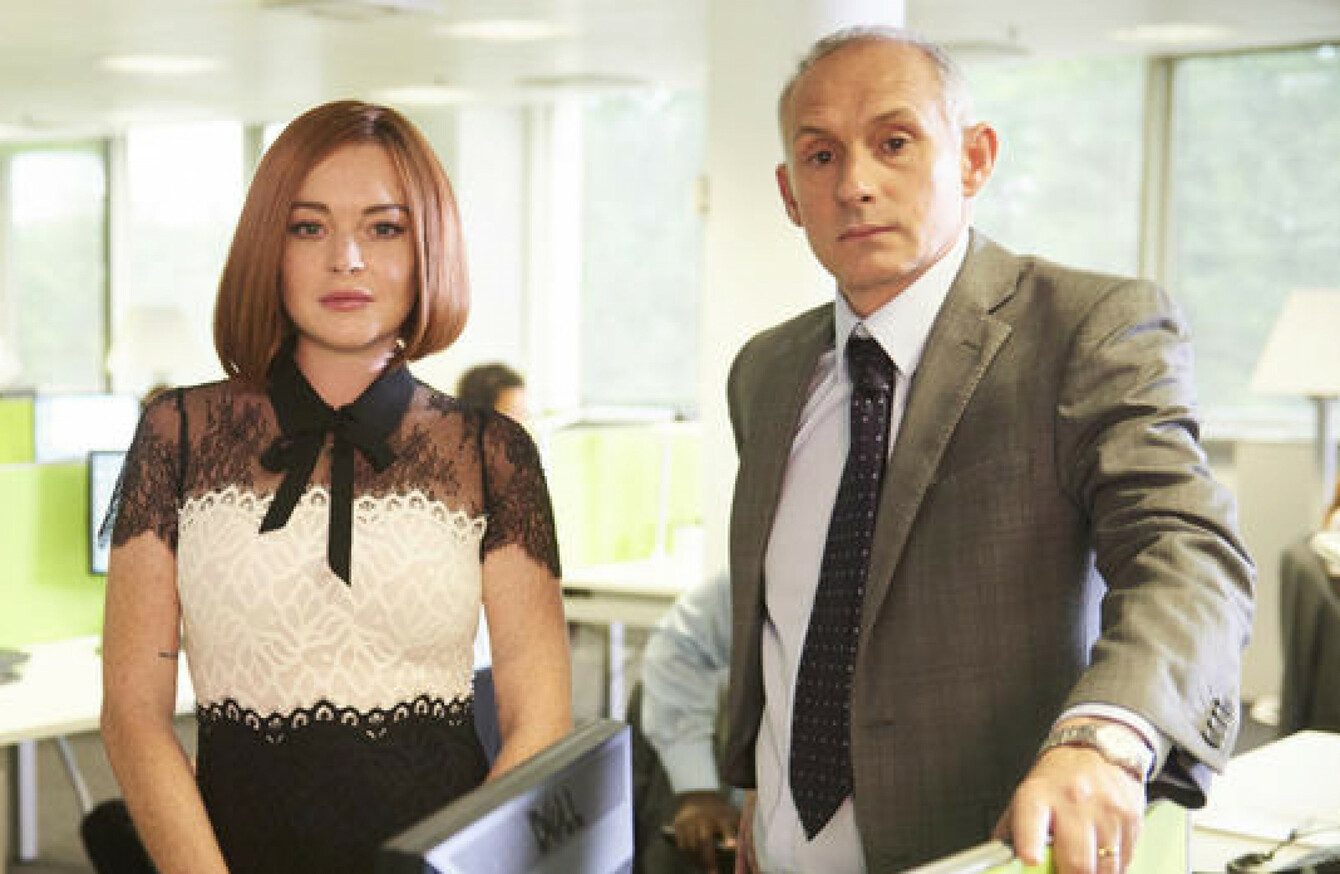 Image: Sky
Image: Sky
DailyEdge.ie rounds up the TV shows that you'll be tweeting about tonight and talking about tomorrow.
Sick Note (Sky One, 10pm)
A new dark comedy series about a down-on-his-luck man whose lie about having a fatal illness spirals seriously out of control as he loses track of all of his lies. What's worse, is that his doctor is involved and has also found himself tangled up in a web of pointless lies. Starring Harry Potter's Rupert Grint, Lindsay Lohan and Nick Frost.
Inventing the Impossible: The Big Life Fix (BBC Two, 8pm)
A new series focusing on a team of inventors as they attempt to help people in need of assistance adapting to the world. 40-year-old Graham was a devoted snowboarder until an accident changed his life, and The Big Life Fix team want to help him get back on a snowboard. They also help a range of people with other problems, including Alexander, who could die if his skin is exposed to sunlight and Kyle, who dreams of becoming a hairdresser despite having a deformed hand.
The Murder of Becky Watts: Police Tapes (3, 9pm)
A look at the major police investigation that dominated headlines in 2015 when 16-year-old Becky Watts went missing. Eventually it was discovered that Becky's step-brother Nathan and his girlfriend Shauna were responsible for the chilling murder of the teenager. This documentary looks at Becky's tragic death and features first-person testimony from the police involved in the case.
Everybody's talking about… The weird news that Ryan Reynolds is at the centre of a Home Alone remake.
According to Deadline, Ryan Reynolds is set to produce a remake called 'Stoned Alone' which is about a twenty-something-year-old 'weed growing loser' who misses a flight and decides to kick back and smoke a few joints while he has the house to himself. He eventually gets paranoid and thinks thieves are trying to break into the house and does everything he can to defend his home. This doesn't sound like they worked backwards from the title at all.
Or flick over for…
Horizon: Spina Bifida & Me (BBC Two, 9pm) Actress Ruth Madeley looks at the ways in which pioneering foetal surgery could transform the lives of babies with spina bifida.
Prison (Channel 4, 9pm) The second of a two-part documentary offering an insight into life behind bars at a Durham prison where 600 prisoners suffer with mental health issues.
Who is America? (Channel 4, 11pm) If you missed this week's episode, it's worth a catch-up as it resulted in a politician resigning in disgrace.
Find Me a Home (RTÉ One, 8.30pm) Documentary series following the trials and tribulations of those trying to buy, rent or sell a home in the current property market.
DailyEdge is on Instagram!