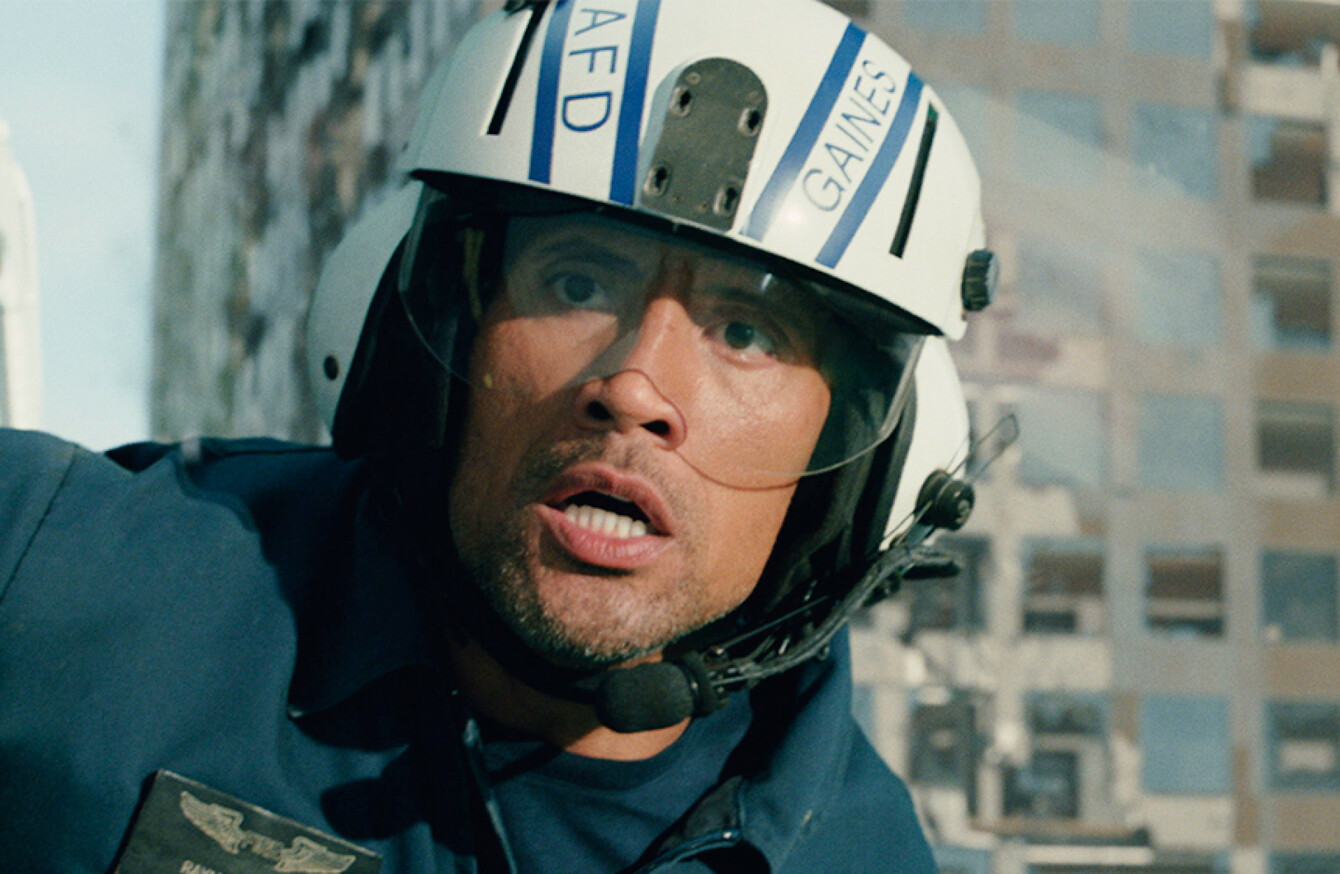 DailyEdge.ie rounds up the TV shows that you'll be tweeting about tonight and talking about tomorrow.
San Andreas (RTÉ One, 9.50pm)
Premiere of the 2015 American disaster film starring Dwayne Johnson, Carla Gugino and Alexandra Daddario. A seemingly perfect day is destroyed when California's notorious San Andreas fault triggers a devastating magnitude 9 earthquake – the largest recorded in history. The earth begins to crack open, causing buildings to crumble which means that Ray Gaines (Dwayne Johnson), an LAFD search-and-rescue pilot must navigate the destruction to bring his ex-wife (Carla Gugino) and their only daughter (Daddario) to safety.
My Family and the Galapagos (Channel 4, 8pm)
In 1978, the Galapagos Islands were designated as a Unesco World Heritage site, signifying their importance to the world. 40 years later, biologist and conversationist Monty Halls returns to investigate the wonders and challenges that define and threaten the gem that is the Galapagos Islands. This time around, his research team is his wife Tam and his daughters Isla and Molly.
Avengers: Age of Ultron (BBC One,10.20pm)
2015 superhero film based on the Marvel Comics superhero team The Avengers. Tony Stark jump-starts a dormant peacekeeping program, but things don't go as planned. As a result, he's forced to  bring Thor, the Incredible Hulk and the rest of the Avengers back together. The team is put to the test as they battle Ultron, a technological terror hell-bent on human extinction.
Everybody's talking about… GBBO's Liam Charles.
Although he came in fifth place on The Great British Bake Off, Liam Charles was a massive hit with fans. GBBO lovers will be delighted to hear that he now has his very own cooking show in the works.
Or flick over for…
A Million Ways to Die in the West (RTÉ 2, 9.15pm) A timid farmer abandoned by his girlfriend is fascinated by a mysterious woman who rides into town, and gets into some serious trouble trying to impress her.
Stewart Lee – Content Provider (BBC Two, 10.45pm) A performance of the comedian's stand-up show, recorded at the Palace Theatre in April 2018.
Warm Bodies (E4, 9pm) When a highly unusual zombie saves a girl from an undead attack, the pair form a strange relationship with unexpected consequences.
Hitman: Agent 47 (Channel 4, 9pm) Action thriller based on the Hitman video game series.
A Year in the New Forest (Channel 4, 7pm) Series which delves deep into the natural world to follow a year in the life of the animals and people in an ancient forest.
Senior Moments (RTÉ One, 8.50pm) Senior members of society display their charm and wit, both on the street and in the comfort of their homes.
DailyEdge is on Instagram!