EVERY WEEKDAY lunchtime, DailyEdge.ie rounds up the TV shows that you'll be tweeting about tonight and talking about tomorrow.
Homeland (RTÉ 2, 9.30pm)
Season 4 is back and it's promising to return to the form of season one, before Carrie's cry face took over the world. The opener of the new series sees Claire Danes in Afghanistan, running the CIA outpost in Kabul. #Homeland 
Human Universe (BBC Two, 9pm) 
Brian Cox looks at humans; why are we here, how have we survived so long, and what's to become of us. This is the first in a five part series and this episode brings him to Ethiopia and our origins. #HumanUniverse 
Forgetting Sarah Marshall (UTV, 11.05pm) 
A surprising heartwarming film starring Jason Segel, Mila Kunis and Russell Brand. Worth it for the Dracula's Lament scene alone. #ForgettingSarahMarshall

Everybody's talking about… #The Apprentice
Two Irish women are among the 20 (TWENTY?!) contestants for the new series of the BBC's Apprentice.
Now in its tenth year, the show will once again see Sir Alan Sugar (or 'Suralan', to give him his proper name) set the hopefuls some tricky tasks to whittle down the most ruthless candidates.
Dubliners Pamela Uddin and Roisin Hogan are among those hoping to ultimately end up with a gig supported by Suralan's giant fortune.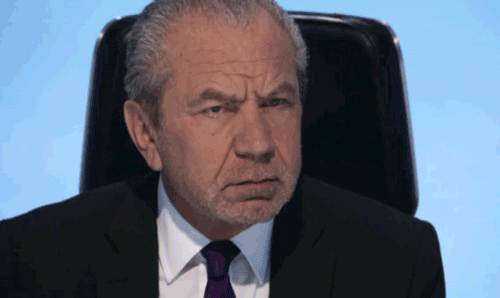 Or switch over for…
Late Live with Jools Holland (BBC Two, 11.50pm) Manic Street Preachers, Jessie Ware and Ben Howard are all on 
Prime Time (RTÉ One, 9.35pm) In the run up to Budget 2015, they'll be discussing the 'living wage'
Obsessive Compulsive Cleaners (Ch 4, 8pm) If the ads for this are anything to go by, we're in for some vile sights
Connected (RTÉ Two, 10.30pm) Anna, Kate and Alanna are the focus of tonight's episode