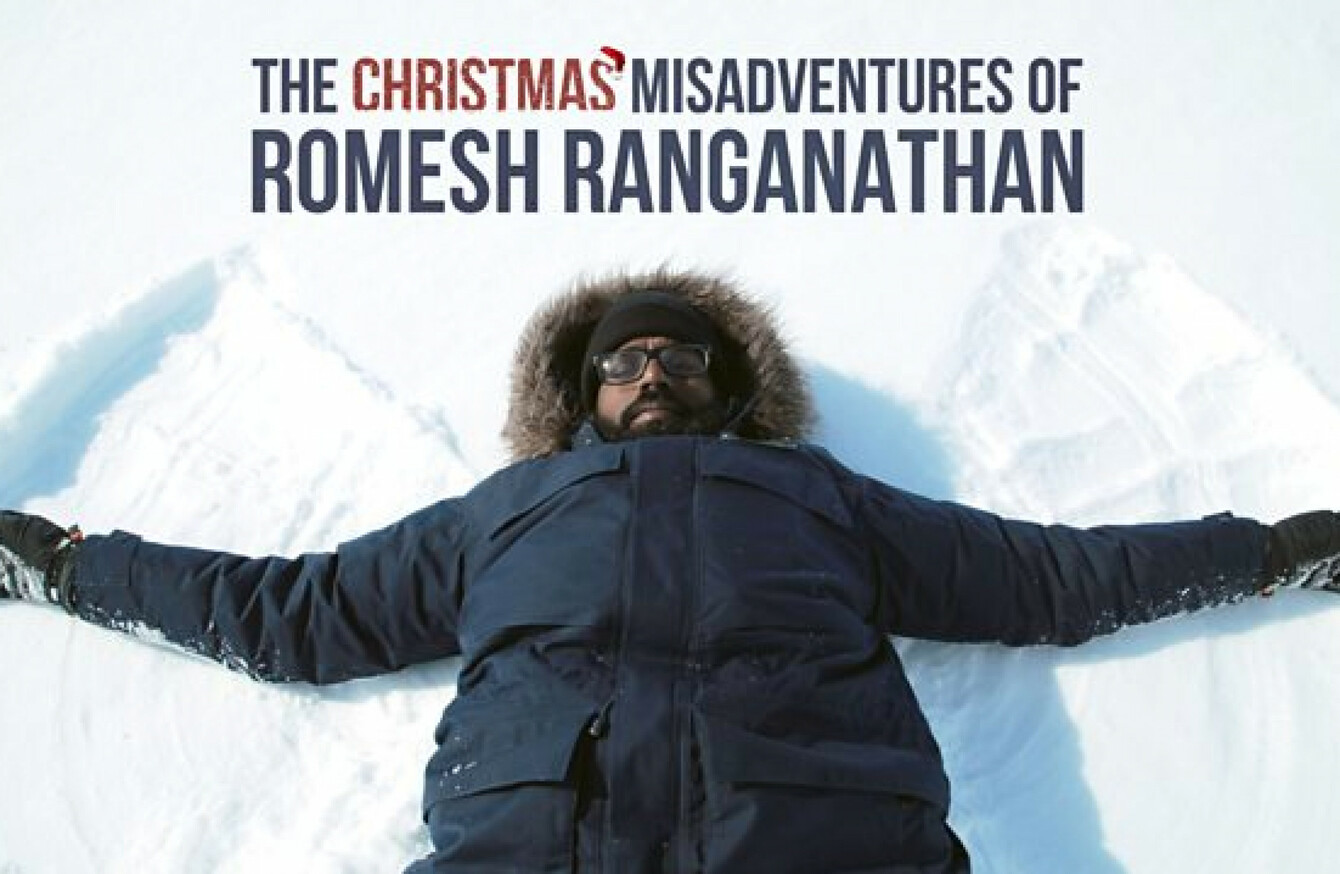 Image: BBC
Image: BBC
DailyEdge.ie rounds up the TV shows that you'll be tweeting about tonight and talking about tomorrow.
The 'Christmas' Misadventures of Romesh Ranganathan (BBC Two, 9pm) 
Comedian and TV presenter Romesh Ranganathan is travelling well beyond his comfort zone and heading to one of the most hostile environments on Earth, for our entertainment. Romesh gets and insider's guide to the Canadian Arctic and finds out if his preconceptions about this remote part of the world are right, or whether there's more to this area than the prospect of freezing to death or being eaten by a polar bear. 
Ireland's Crazy Christmas Lights (Virgin Media One, 7.30pm)
A festive programme exploring the extreme and often addictive world of Christmas light decorating. It features those who are fanatical about their festive display and the community champions whose extravagant illuminations raise much needed funds for charity. 
Mark Kermode's Christmas Cinema Secrets (BBC Four, 9pm) 
Mark Kermode celebrates one of the most perennial of all movie genres – the Christmas film. Unwrapping a glittering selection of festive cinematic treats, Kermode reveals the techniques and storytelling secrets that make Christmas movies so successful. 
Everybody's talking about… The World's Most Extraordinary Christmas Dinners
Viewers were fairly freaked out by a Tudor-style dinner which featured a half-chicken, half-pig hybrid, with plenty of people taking to Twitter to say that they were expecting plenty of nightmares after watching it. If you've got the stomach for it, you can check it out on Channel 4′s All 4.  (Digital Spy)
Or flick over for…
Fairytale of New York (RTÉ One, 10.15pm) RTÉ marks the 30th anniversary of the song Shane McGowan calls with some glee, "the nastiest Christmas single ever" in this new documentary. 
MasterChef: The Professionals (BBC Two, 8pm) The search for a chef to be crowned MasterChef: Professionals champion 2018 is almost over, with the three finalists facing one last challenge tonight. 
Dirty Dancing (Virgin Media One, 9pm) Before you get your hopes up, it's the 2017 remake. 
Billionaire B&B (RTÉ2, 9.30pm) Series in which comedian and actress Yasmine Akram shows viewers how to live like a billionaire. 
The Secret Life of the Zoo at Christmas (Channel 4, 8pm) A look at what the animals get up to during the festive season at Chester Zoo. 
The First (Channel 4, 10pm) Last in the series. 
The World's Most Luxurious Airline (Channel 4, 9pm) Documentary with exclusive access to behind the scenes at Singapore Airlines, revealing the lengths the airline goes to in building a first-class suite for the megarich. 
DailyEdge is on Instagram!