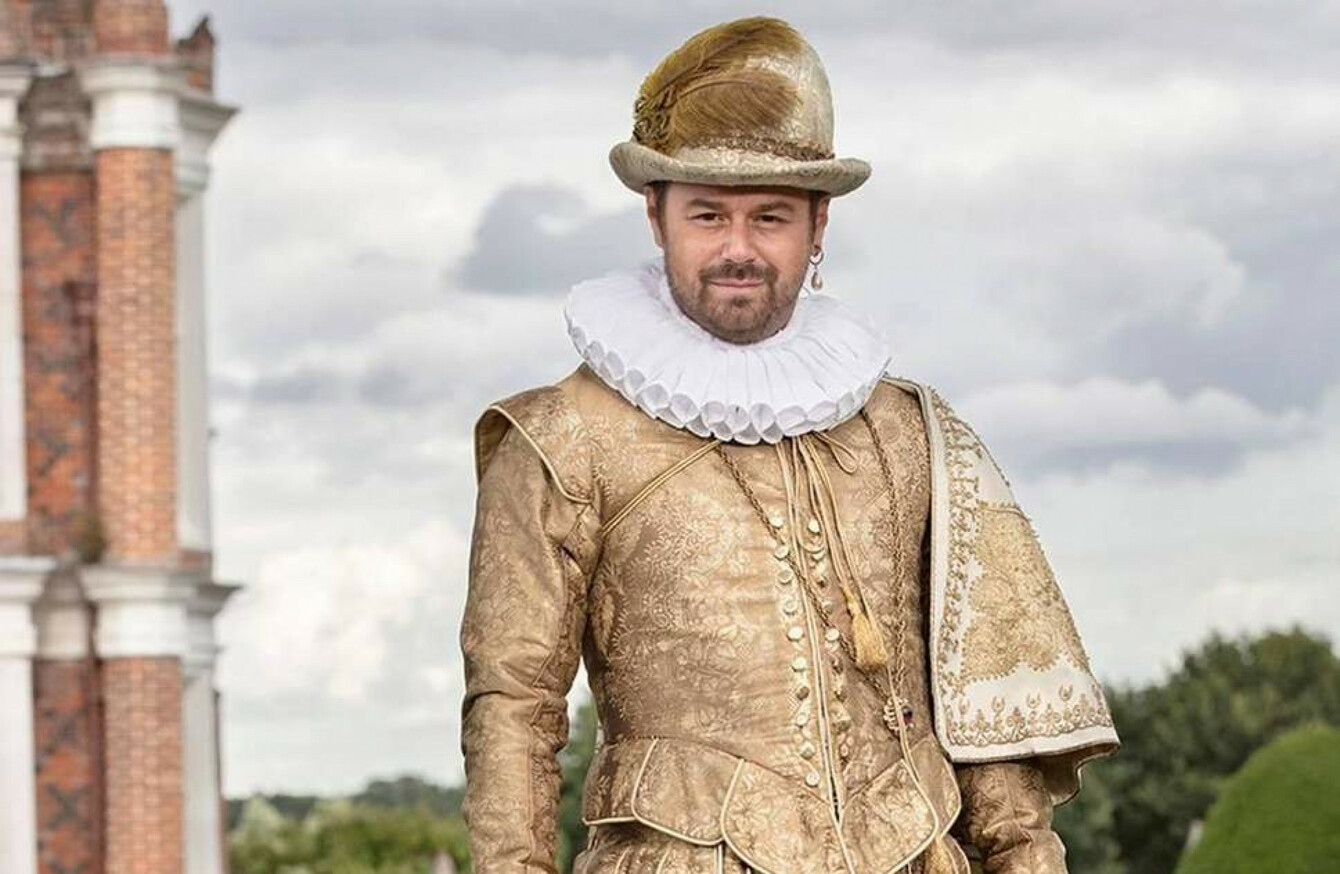 DailyEdge.ie rounds up the TV shows that you'll be tweeting about tonight and talking about tomorrow.
Danny Dyer's Right Royal Family (BBC One, 9pm)
Part one of two: After making the discovery he was descended from King Edward III, Danny Dyer sets out to uncover more about the lives of his royal ancestors. From the Vikings to the Tudors, Danny dresses, eats and lives his way through his family tree while retelling hundreds of years of British history through his own bloodline. 
We Need to Talk about Death (BBC Two, 9pm) 
Dr Kevin Fong makes a personal journey through the moral questions about death that face not just the medical profession, but each and every one of us. The question of how we die is a question that all of us must face, and yet we avoid talking about it. In our attempts to defeat death, are we over-medicalising the final years of life at the expense of providing better palliative care and quality of life? Is it time to rest the system, and learn how to die a better death? Kevin meets medical professionals who are at the heart of these dilemmas, as well as people who are right now facing the question on how to die a better death. 
Deutschland 86 (RTÉ 2, 10.50pm) 
New series of the German Cold War spy drama. Three years after Martin Rauch was banished from East Germany in the previous series, Martin's aunt Lenora conscripts him into her plan to drum up hard currency abroad. 
Everybody's talking about… The Sopranos
According to Independent.co.uk, James Gandolfini's son Michael is set to play the young version of Tony Soprano in the upcoming Sopranos prequel film. James Galdofini died in 2013, and played the infamous mobster in throughout six seasons of the show. Michael said that, "It's a profound honour to continue my dad's legacy while stepping into the shoes of a young Tony Soprano. I'm thrilled that I am going to have the opportunity to work with David Chase and the incredible company of talent he has assembled for The Many Saints of Newark. (Independent) 
Or flick over for… 
Operation Transformation (RTÉ One, 9.35pm) People try to lose weight and get fit with the expert help of a personal dietician, fitness instructor and psychologist. 
Vikings (RTÉ 2, 9pm) The Vikings clash with the Saxons on the battlefield and a key figure is lost in the calamity. Meanwhile, Bishop Heahmund is ravaged by guilt.
£4 Million Restoration: Historic House Rescue (More4, 9pm) Second part of the BTS look at the renovation of a 15th century house.
Tastes Like Home with Catherine Fulvio (RTÉ One, 7.30pm) Cookery series exploring family recipes. Toinght Catherine goes from Belfast to Johannesburg. 
Teens Who Kill (Virgin Media Two, 9pm) Tonight's episode looks at Brian Mark Blackwell, a teen who stabbed and beat his parents to death when they questioned his extravagant lifestyle. 
Long Lost Family: What Happened Next (Virgin Media One, 9pm) Documentary series revisiting three families who were separated by extraordinary circumstances. 
DailyEdge is on Instagram!