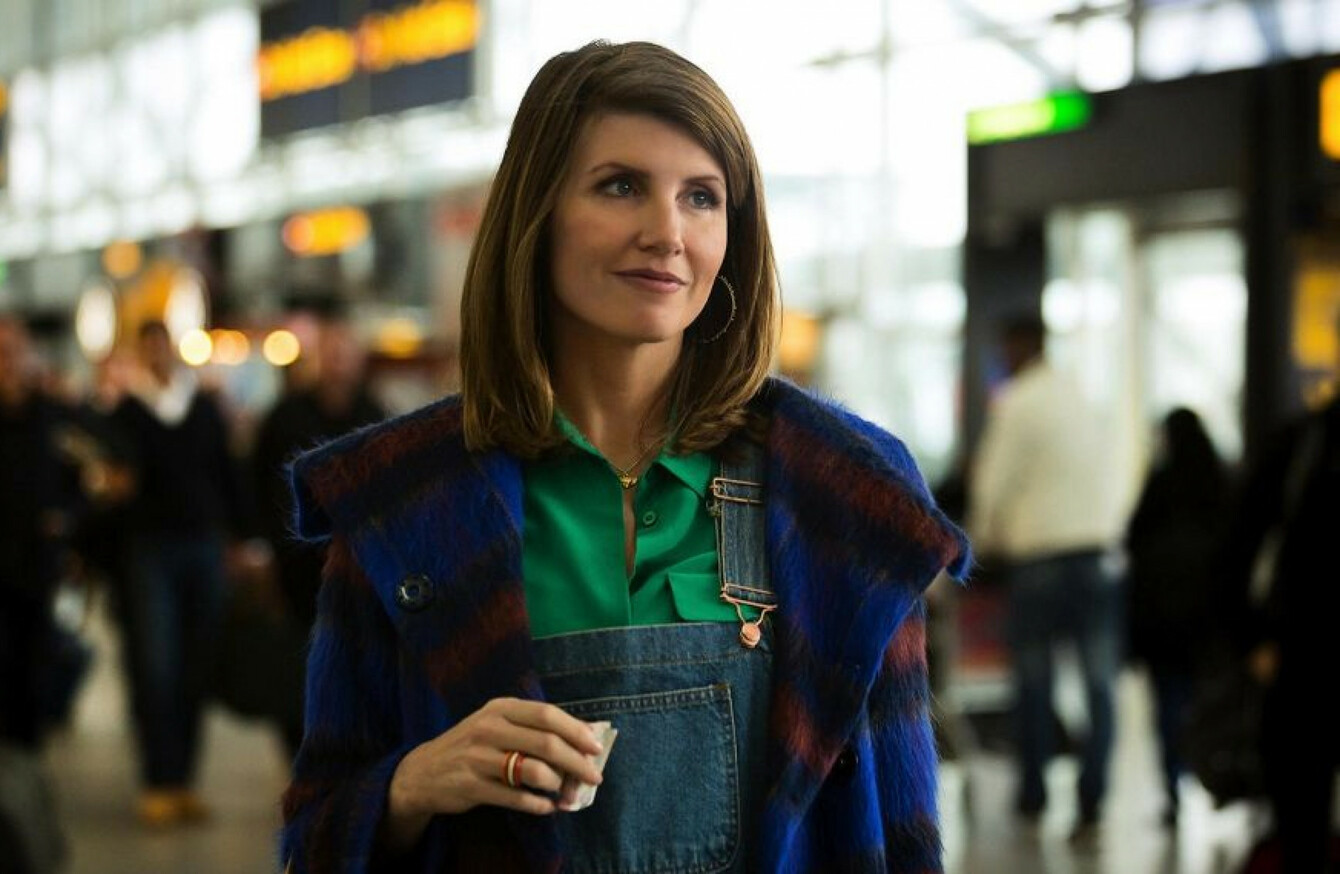 DailyEdge.ie rounds up the TV shows that you'll be tweeting about tonight and talking about tomorrow.
Catastrophe (Channel 4, 10pm) 
Sitcom about an Irish woman and an American man whose affair has now led to parenthood. Rob is unenthusiastic about the prospect of celebrating his brother-in-law Fergal's 40th birthday, while Sharon comes face-to-face with her mother's 'new man'. Fran and Chris drunkenly party with their new partners. 
 Icons: The Greatest Person of the 20th Century (BBC Two, 9pm)
Actress and model Lily Cole assesses the legacies of Pablo Picasso, Virginia Woolf, Alfred Hitchcock and Andy Warhol – four of the 20th century's greatest artists and writers, to find out what inspired their most celebrated works and why they still resonate today. The second last episode in the series. 
The Prosecutors: Modern Day Slavery (BBC Two, 11.15pm)
A film that follows Eran Cutliffe, a senior prosecutor at the Crown Prosecution Service, over nearly two years while she tries to build a case against a shadowy network trading children as slaves in the UK. In gang-run nail bars, unsuspecting customers are having their nails painted by underage Vietnamese girls who have arriveed to the UK in containers or lorries and are moved around the country to work as slaves. 
Everybody's talking about… The Michael Jackson documentary coming to Channel 4 next month.
HBO and Channel 4 have put together a two-part documentary series that goes over the allegations made against Jackson over the course of four hours. It looks like the impact of this documentary, which is called Leaving Neverland, could be even greater than that of the R. Kelly documentary which was released at the start of the year. Countless critics who saw the MJ doc at Sundance Film Festival said that it's completely devastating, completely harrowing and deeply disturbing. (DailyEdge.ie)
Or flick over for…
The Secret Life of 5-Year-Olds (Channel 4, 8pm) Tonight there are tears in the classroom when Vinnie loses a game, but how do the rest of the children react to his behaviour?
The Break-Up (Comedy Central, 9pm) Vince Vaughan and Jennifer Aniston star in this twist on the traditional romantic comedy formula. 
Call The Cleaners (Virgin Media One, 8.30pm) Six-part series venturing into the world of extreme cleaners as they tackle the grimiest of jobs. 
Winterwatch (BBC Two, 8pm) New series, following the team as they document the fortunes of wildlife around the UK. 
The Good Fight (RTÉ One, 10.15pm) Tensions remain high when the firm learns that another Chicago lawyer has been murdered by a client. 
Lorraine Pascale: How to Be a Better Cook (RTÉ 2, 7.25pm) Lorraine Pascale shows people with no kitchen confidence how to pull off an impressive meal for friends and family. 
DailyEdge is on Instagram!