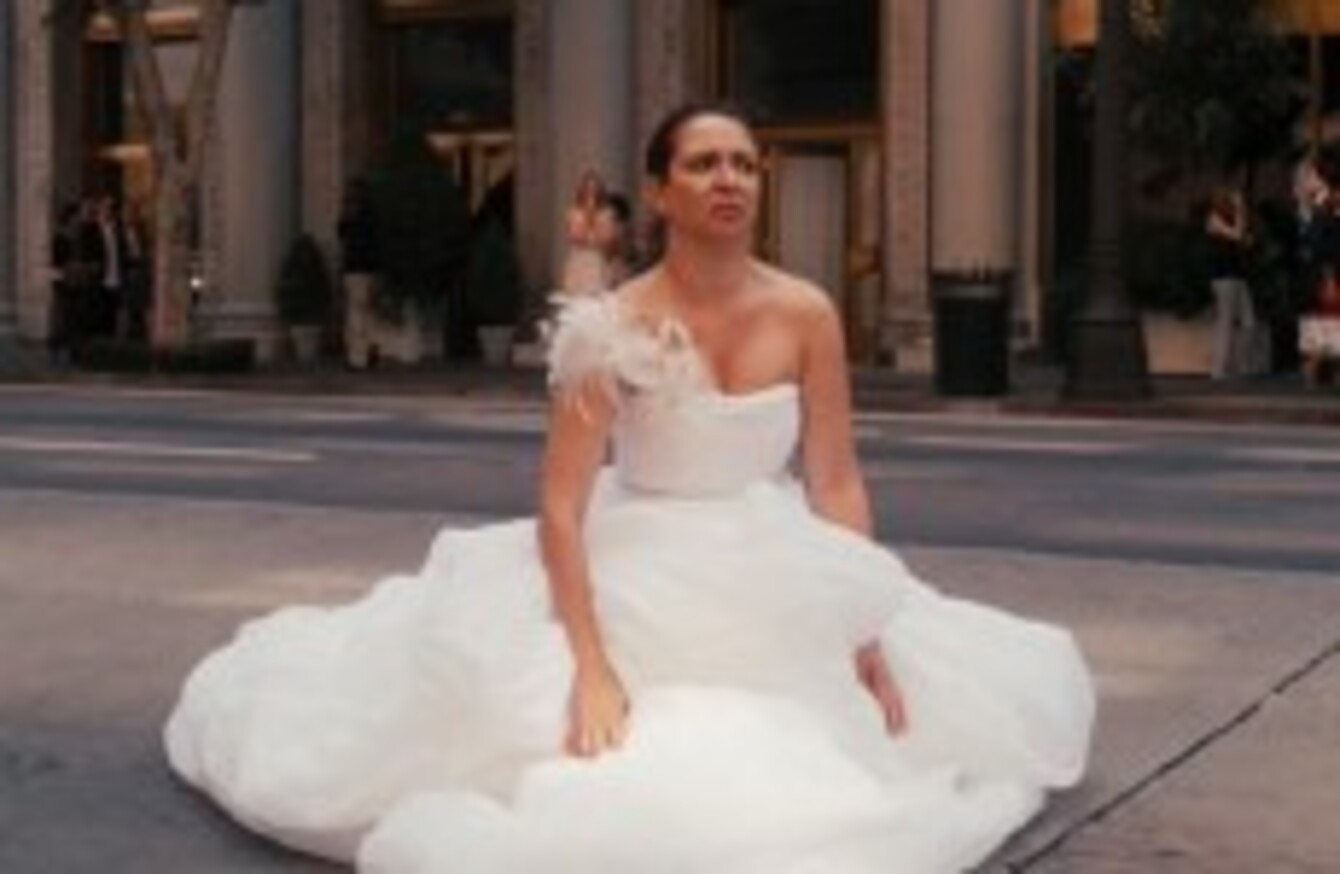 "You're really doing it. You're sh*tting in the street" - Bridesmaids, Ch 4, 9pm
"You're really doing it. You're sh*tting in the street" - Bridesmaids, Ch 4, 9pm
Every lunchtime, DailyEdge.ie rounds up the TV shows that you'll be tweeting about tonight and talking about tomorrow.
Bridesmaids (Channel 4, 9pm) 
Emergency shites in the street, amazing musical numbers and Chris O'Dowd. What's not to love. Do not, we repeat, DO NOT watch with your mam and dad. #Bridesmaids 
You're Back In The Room (TV3, 9pm) 
Ireland's own Keith Barry joins Phillip Schofield for this gameshow which sees five strangers working together to complete challenges. Only problem is, they've all been hypnotised by that scamp Barry. Sure we all know he can hack our brains, like computers. #BackInTheRoom 
Michael Collins (TV3, 11pm) 
Alright, so Julia Roberts' accent is dodgy as all hell, but this historical epic packs the punches. Liam Neeson is the Big Fella, Alan Rickman is Dev, and Aidan Quinn is Harry Boland. #MichaelCollins 
Everybody's talking about… #Comic Relief
Dermot danced for 24 hours, David Walliams snogged Orlando Bloom and Victoria Wood was the Bake Off victor.
Comic Relief has now raised £1 billion in its thirty year history and last night's TV event was as entertaining as ever.
Source: Red Nose Day/YouTube
Or switch over for…
Twins (RTÉ 2, 7.30pm) "But we're twins Vincent". Arnie and Danny DeVito being preposterous

The Voice UK (BBC One, 7.15) It's the first knockout rounds
The Saturday Night Show (RTÉ One, 10.10pm) Christina Noble and Ryan Adams are among the guests
Get Him To The Greek (RTÉ Two, 9.30pm) Surprisingly enjoyable comedy starring Russell Brand and Jonah Hill