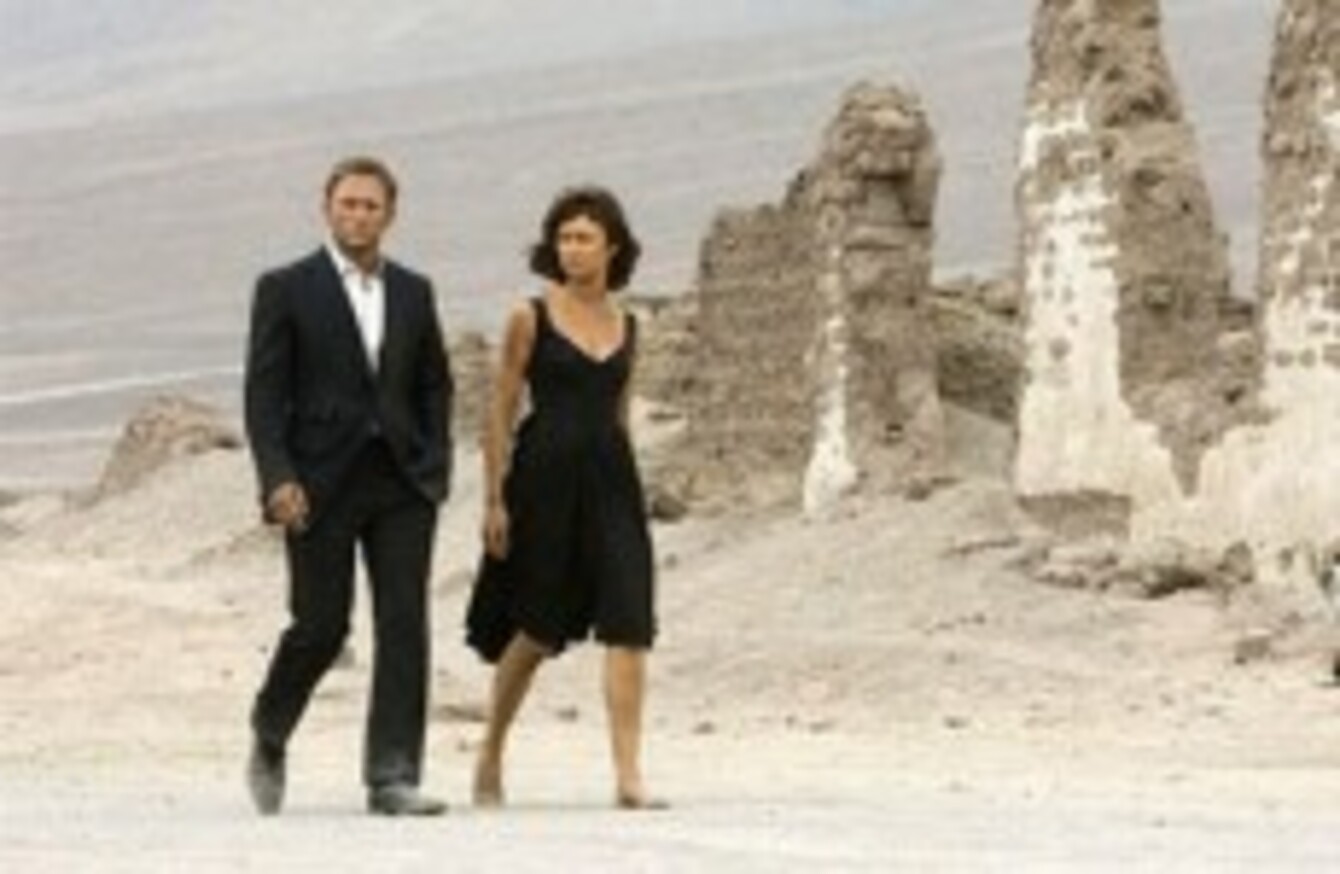 Quantum of Solace, RTÉ One.
Quantum of Solace, RTÉ One.
Every lunchtime, DailyEdge.ie rounds up the TV shows that you'll be tweeting about tonight and talking about tomorrow.
Last Night Of The Proms (7.15pm – BBC2 and 9pm – BBC1)
It's the 120th year of the Proms and the final night coming live from four different locations this evening and audiences from Belfast, Glasgow, London and Swansea will be joining joining together from the BBC symphony orchestra, the BBC chorus and soloists, Highlights include a Sound of Music singalong. #LastNightOfTheProms
Quantum of Solace (RTÉ One, 9.45pm)
Daniel Craig's second turn as James Bond sees him seek revenge for the death of his lover Vesper Lynd, with help from Camille Montes (Olga Kurylenko). It's been dubbed 'the most violent Bond film'. #QuantumOfSolace
It Was Alright in the 80s (Channel 4, 9pm)
A nostalgia fest as Matt Lucas takes us on a tour of the telly of the 1980s, from Minipops to Roland Rat. #AlrightInThe80s
Everybody's talking about… #Gogglebox
It was finally back last night, but where was everyone's favourite couple Dom and Steph?
Tweets were flying it as it dawned on the viewers that it looked like the posho pair weren't going to make an appearance.
Never fear though, Channel 4 has confirmed that they will be back next week, as posh and hilarious as ever…
Or switch over for…
Gogglebox (Channel 4, 10.05pm) A repeat in case you missed in last night, with a new pair of telly watchers: sisters Ellie and Izzi from Leeds
Frankie and Johnny (RTÉ One, 1.10pm) Charming romantic comedy/drama starring Michelle Pfeiffer and Al Pacino as diner workers
Narcos (Netflix) What do you mean you're not watching it yet? This drug cartel drama is everyone's new binge-watch favourite
Chronicle (Channel 4, 11.10pm) Enjoyable found footage sci-fi film about three teenagers who develop superhuman powers
Grand Designs (Channel 4, 7pm) Kevin joins a man looking to build one of the biggest houses ever featured