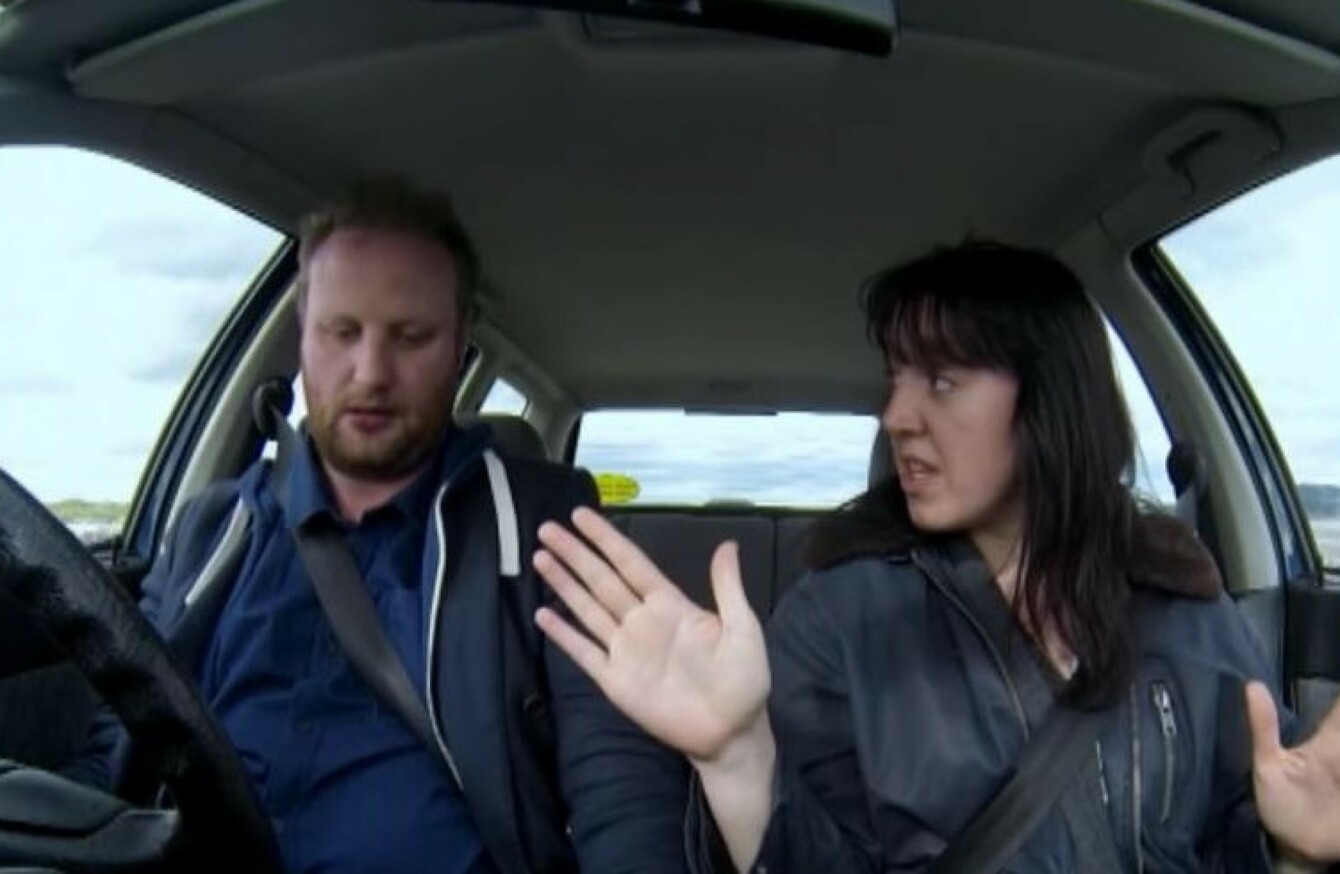 Image: RTÉ
Image: RTÉ
Every lunchtime, DailyEdge.ie rounds up the TV shows that you'll be tweeting about tonight and talking about tomorrow.
Operation Transportation, RTÉ 2, 9pm
Comedian Fred Cooke is in his thirties but still can't drive. So he's going home to Kells to try to learn how in just eight weeks. BITING POINT, FRED! FEED IT THROUGH YOUR HANDS, FRED!
The Murder Detectives (Channel 4, 9pm)
For the next three nights Channel Four will follow a police investigation into the the murder of a 19-year-old student in 2014. The crime scene, the family, the police, the victim; all aspects of the investigation will be covered.
Simply Nigella, BBC 2, 8.30pm 
Nigella's making a chicken shawarma, with her millions of friends and bajillions of fairy lights.
Daniel and Majella's B&B Road Trip, UTV Ireland, 8pm 
Finally, a hit for UTV Ireland. This is the last episode in the series which sees Daniel O'Donnell and his wife Majella travelling around the country taking in the sights (and the B&Bs).
Everybody's talking about… Jessica Jones
The latest series from Netflix, Jessica Jones is based on the Marvel comics of the same name, and has everyone in a tizz.
Or switch over for…
Fargo (Channel 4, 10.15pm) The excellent second series continues
 Simply Nigella (BBC2, 8.30pm) Nigella's making a chicken shawarma, with her millions of friends and bajillions of fairy lights.
University Challenge (BBC2, 8pm) The best part of the telly week
The World's Most Famous Train (Channel 4, 8pm) Why, it's the Orient Express of course