EVERY WEEKDAY lunchtime, DailyEdge.ie rounds up the TV shows that you'll be tweeting about tonight and talking about tomorrow.
Guerilla Gourmet (RTÉ One, 7.30) 
Dylan McGrath sets up a restaurant meant to be enjoyed in complete darkness. "Notions?" says you. "Definitely!" say we. #GuerillaGourmet #DylanMcGrath 
I am Legend (RTE One, 9.35pm) 
Will Smith against a mutant virus. Bloodsucking vampire zombies to put you on the edge of your seat. A trusty dog companion. You can't go wrong. #IAmLegend
One Born Every Minute (Channel 4, 9pm) 
You don't want to look, but you can't look away. It's the ultimate wince TV as more women let it all hang out in the maternity ward, welcoming new lives into the world. Expect plenty of cutaway shots of nervous men 'going to get a sandwich do you want anything?' #OBEM #OneBorn

Everybody's talking about… #Fargo
Fargo's coming back for a second season, but with brand new characters.
This is starting to sound familiar *cough* True Detective *cough*.
The Guardian reports that the CEO of the FX network has said that the show, inspired by the Coen Brother's movie of the same name. will be back in Autumn 2015 with a new cast, a new story and set at a different time.
Martin Freeman will not be returning because he NEEDS TO BE IN LONDON MAKING SHERLOCK, DAMMIT!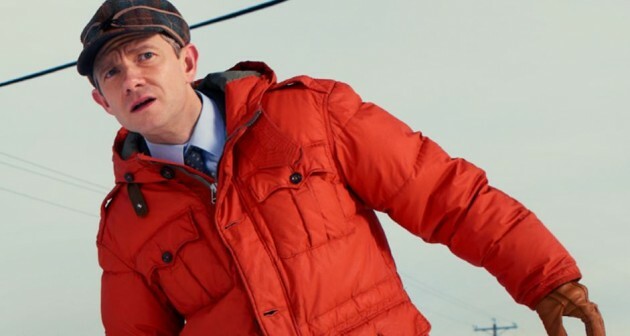 FX FX

Or switch over for…
Garth: What Went Wrong (TV3, 10pm) Yep, TV3 is showing its Garth Brooks special again
Death on the Railroad (RTÉ One, 11.15pm) Doc looking at the deaths of almost 60 Irish men in Pennsylvania in the mid 1800s
Operation Cloud Lab: Secrets of the Skies (BBC Two, 8pm) Clouds. Science. Lovely stuff
Commonwealth Games Opening Ceremony (BBC One, 8pm) Atheletes carrying flags in Glasgow, looking proud