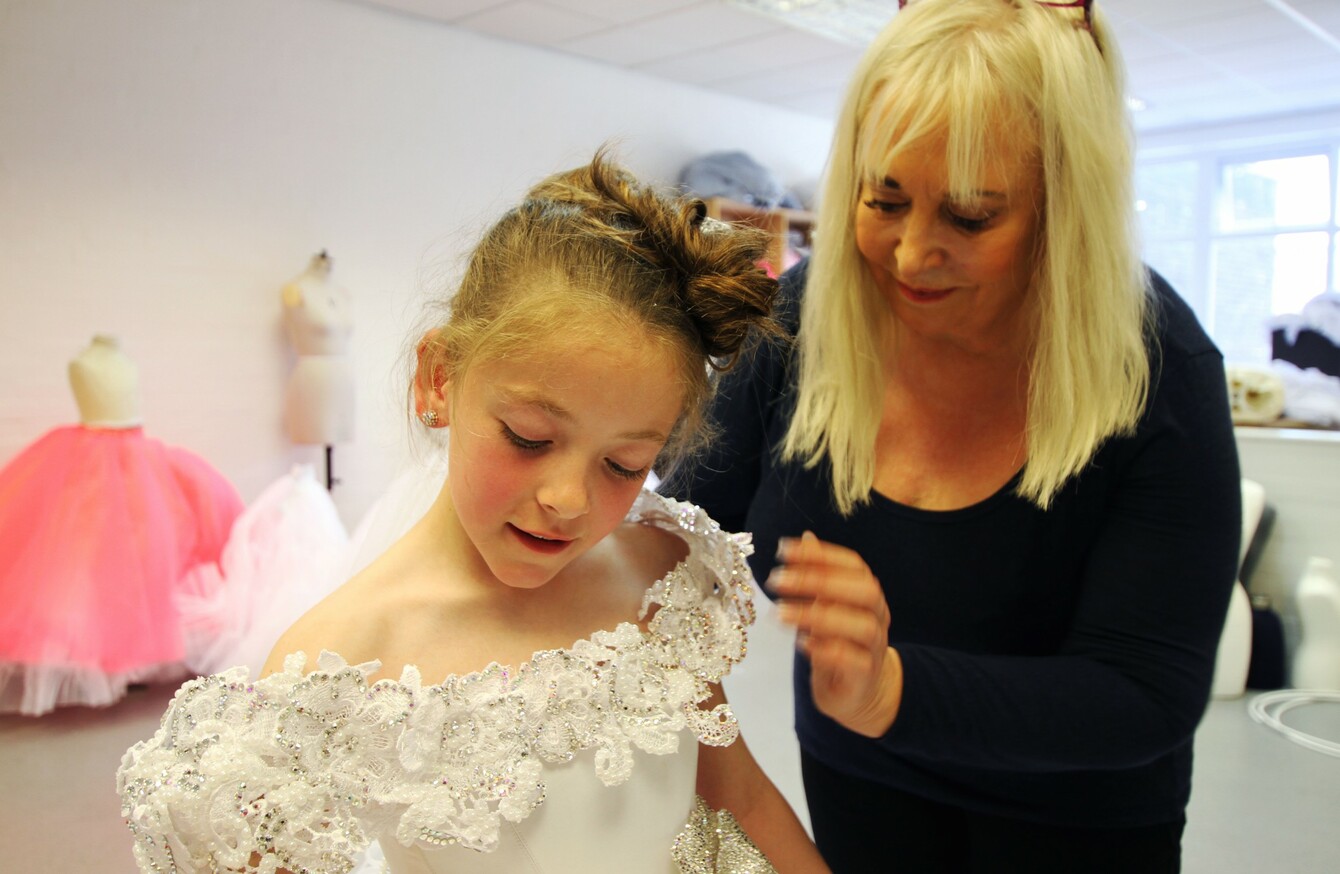 Image: TV3
Image: TV3
DailyEdge.ie rounds up the TV shows that you'll be tweeting about tonight and talking about tomorrow.
Thelma's Big Irish Communions (TV3, 8pm)
A brand new series about Thelma Madine, a wedding dress maker renowned in the travelling community, and her workshop where she designs First Holy Communion dresses. In tonight's episode, Thelma designs extravagant dresses for two pairs of sisters preparing for their communion.
This Is Where I Leave You (RTÉ One, 9.35pm)
A dramedy about a family who return home to grieve for their father. Stars all your favourites including Tina Fey, Jason Bateman and Adam Driver. What could go wrong?
The Wolf of Wall Street (Film 4, 9pm)
Martin Scorcese and Leonardo DiCaprio team up for this tale of Wall Street excess. There's alcohol, drugs, cash, and lots and lots of money. Oh, and that Matthew McConaughey chant.
Everyone's talking about… The Coen Brothers
Joel and Ethan Coen, the brilliant minds behind No Country For Old Men and The Big Lebowski, are coming to television.
Variety reports that the acclaimed filmmaking duo will make their television debuts with a new series entitled The Ballad of Buster Scruggs.
Details on the series are pretty scant, but it's understood to be a Western, and may possibly be shown both on television and in cinemas.
It's still unclear how theatrical distribution could play a part in the project, but the intent is to shoot "Buster Scruggs" as a miniseries. According to sources, the scope of the project seemed too challenging to be covered in one feature film.
Exciting!
Or flick over for…
The Wolfpack (Sky Atlantic, 11.10pm) Fascinating documentary about a group of brothers who have never left their New York apartment.
Operation Transformation (RTÉ One, 8.30pm) Time to catch up with how the leaders are getting on.
Hospital (BBC Two, 9pm) A new series that looks at how the NHS is faring in these tumultuous times.
James May: The Reassembler (BBC Four, 9pm) In which James May reassembles thing. Does exactly what it says on the tin.
DailyEdge is on Snapchat! Tap the button below to add!